Block party geared for families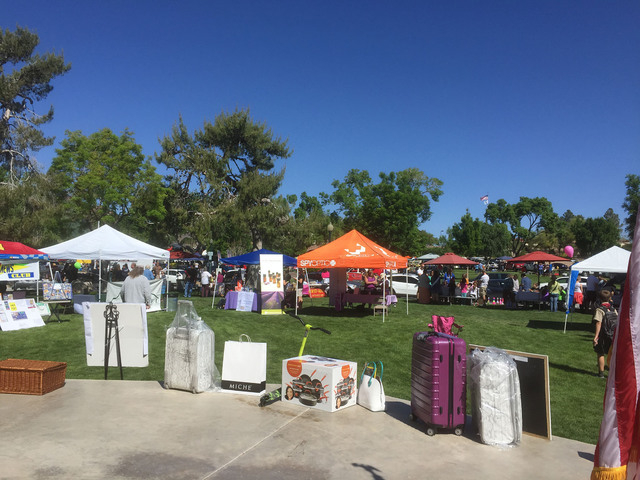 Pride in Purity International will host its second annual Old School Block Party on Saturday, joining forces with the VWs Invade the Dam car show to bring a day of free, family-friendly fun to Boulder City.
The car show begins at 8 a.m. at Wilbur Square, Park while the block party goes from 9 a.m. to 3 p.m. and will be in Bicentennial Park.
Pride in Purity, created by local author Denise Ashurst, is a faith-based organization serving women of all ages, but this particular event is focused on young women.
Ashurst brought the idea for the block party from her home in New York, where such community gatherings are more commonplace, bringing out legions of friends and neighbors.
There will be vendors, rummage sales, raffles and live music, as the program aims to draw a diverse group.
The event also serves as a fundraiser for the young women involved in Pride in Purity, who are raising money for a visit to the White House and Washington, D.C., this summer.
The young women will be preparing plates with hot dogs and hamburgers for a suggested donation of $5 and, according the Ashurst, this event is the primary source of funding for the members' trip.
"The young ladies are not allowed to ask for money from their parents," she said. "This is a chance not only for an amazing experience, but also for these girls to learn about personal responsibility.
For more information, contact Prideinpurity@gmail.com, visit www.prideinpurity.com or connect with Ashurst on Facebook at https://www.facebook.com/profile.php?id=100011596440414
Contact reporter Hunter Terry at hterry@bouldercityreview.com or call 702-586-6711. Follow him on Twitter @HunterBCReview.