Beckert celebrates 99th birthday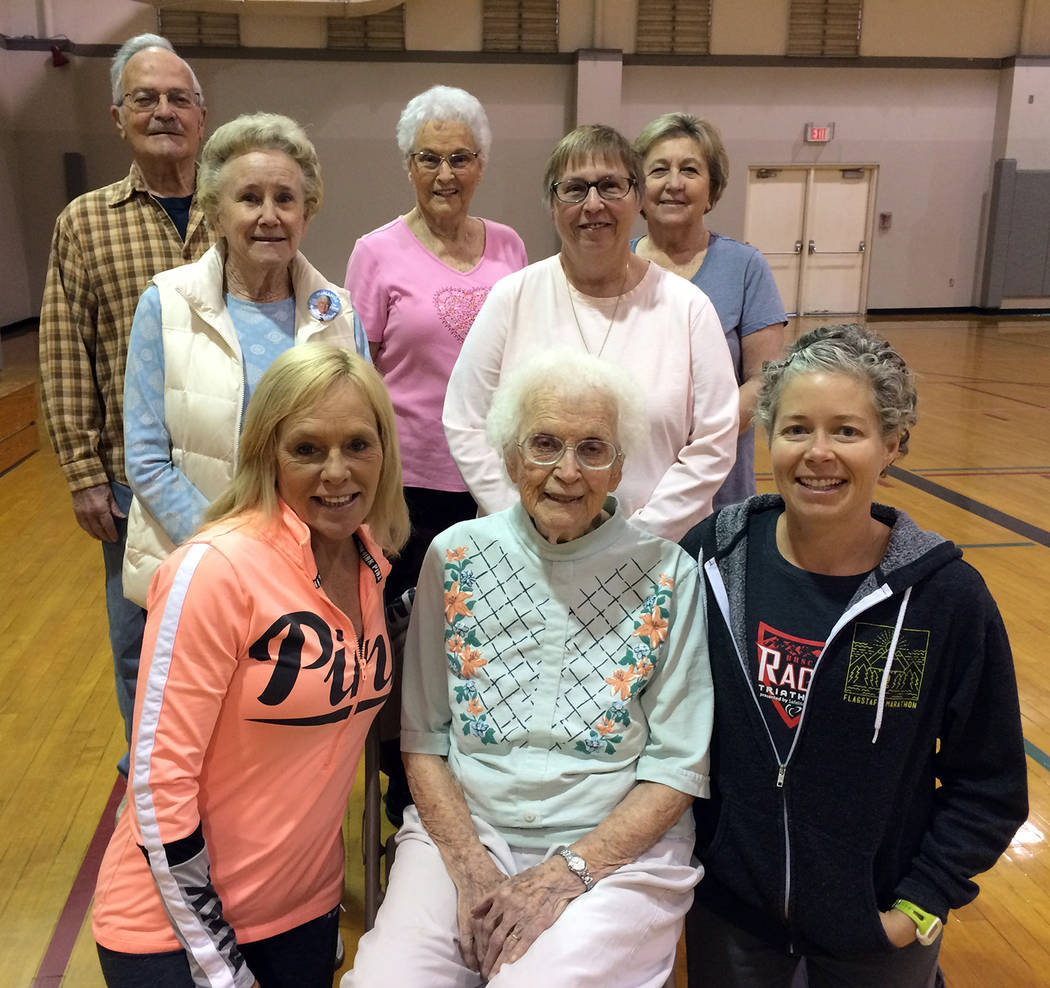 Eleanor Beckert celebrated her 99th birthday Wednesday.
The Boulder City woman was feted on Friday at her Learn to Stretch exercise class, which she has been attending three times a week for about 25 years. She also celebrated with three nieces, who came to visit her on her birthday.
Born and raised in Lansing, Michigan, Beckert worked as a bacteriologist for Michgan's Department of Health.
She married her husband, Wilhelm Beckert, a World War II veteran, and the two moved to Oregon, Idaho and California before settling in Boulder City about 35 years ago. They had no children.
In addition to her work, Beckert is an avid artist and quilter, often combining the two by creating quilted pictures of works she has painted. She is a member of the Boulder City Art Guild as well as the Boulder Cut-Ups Circle, part of Desert Quilters of Nevada Quilt Guild.
She also played the cello for many years and was a member of the Henderson Symphony Orchestra for at least 25 years.
"I helped get it started," she said.
Beckert credits her activity for helping her remain part of the community.
"Keep active; keep with people and keep busy," she said.
She added one of her biggest challenges now is having to coordinate transportation to her various activities as she gave up her driver's license only a few weeks ago.
Among her fondest memories are the one-week educational trips she and her husband took as part of the Elderhostel/Road Scholar program, including a stint to Colorado where she played with the Rocky Mountain Symphony Orchestra.
Hali Bernstein Saylor is editor of the Boulder City Review. She can be reached at hsaylor@bouldercityreview.com or at 702-586-9523. Follow @HalisComment on Twitter.