Barbecue fest becomes feast for senses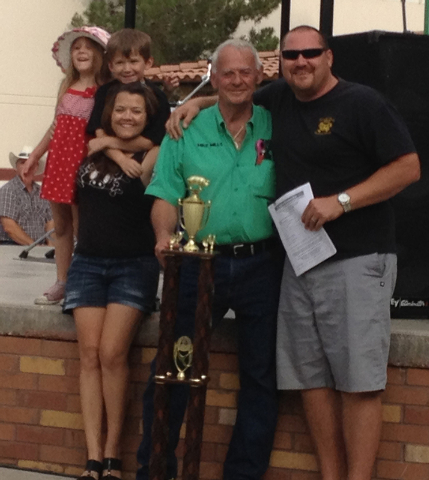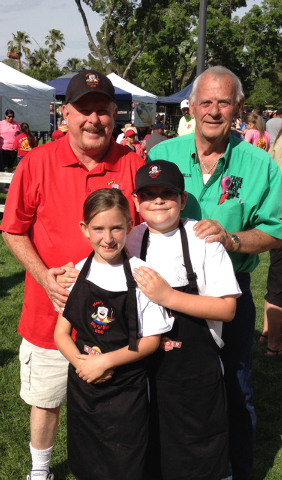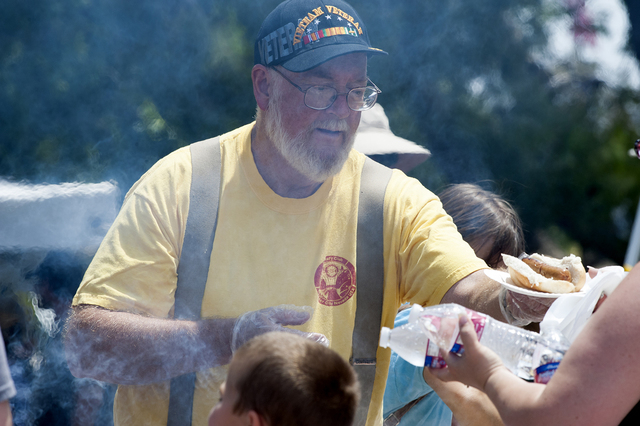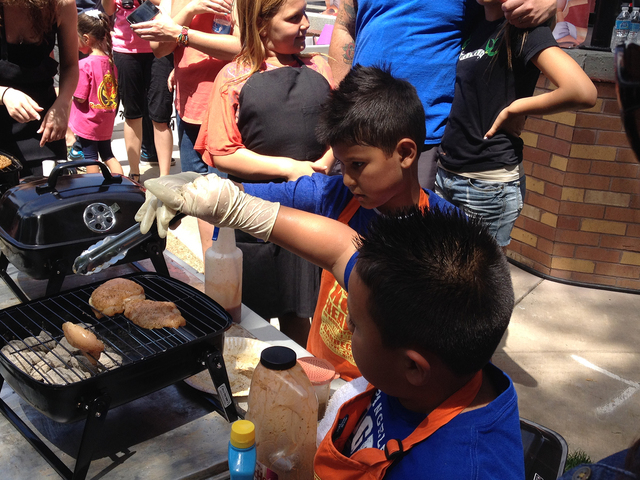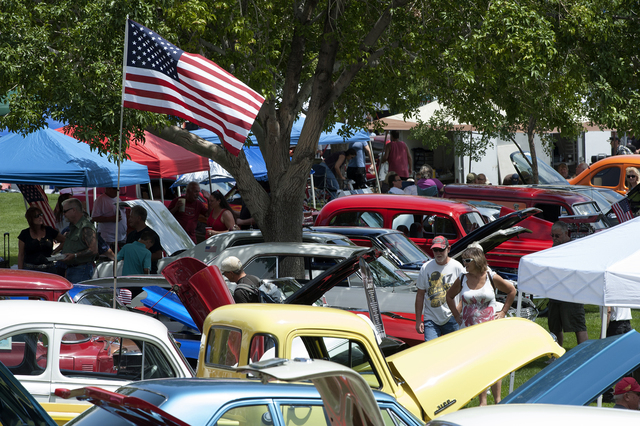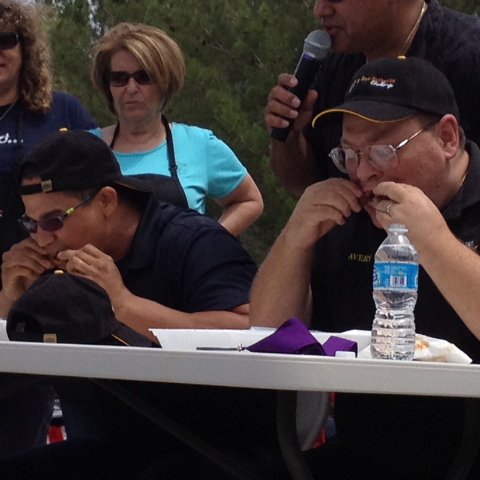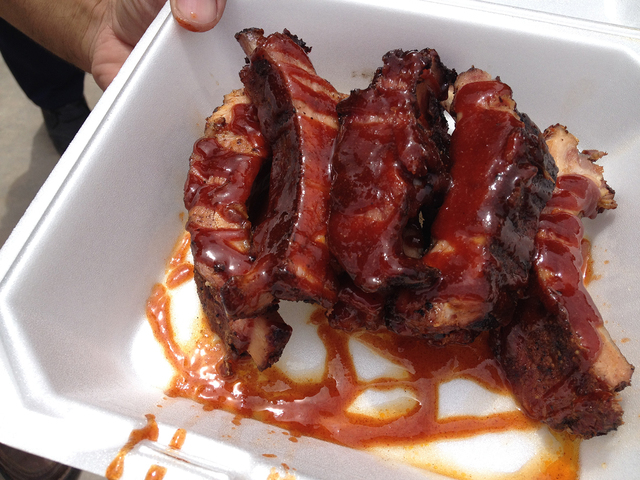 Memorial Day weekend in Boulder City is about the colors and the glitz of the car show, the slingshot ride for the kids, the musical entertainment, the celebrities, the politicians and most of all, the people. It's also about the vendors with their many items for sale and the giant dragon slide next to the polar bear slide.
It is all of that and the smell of the barbecue being prepared by the teams for the Best Dam Barbecue competition Saturday.
As you reach the middle of town near the police station the smell becomes overwhelming and exciting. As you get closer to Bicentennial Park it becomes more a part of every breath and the excitement becomes almost tangible.
There is something for everyone and competition is fierce, but friendly. The underlying tone of the entire festival is family and fun.
Teams from throughout the western United States came to Boulder City to show their skills on the grill as well as the smoker. Many were here for the first time, while others have been here since the beginning, including Steve Overlay, president of Nevada Barbecue Association, who competed as Sin City Smokers.
"I have been coming here for 10 years and the first year I was a judge. This competition is world class and could easily involve 50 teams. This year there are 35 teams and 24 of those are local," he said.
Another team, Pig-N-Pie, came from San Rafael, Calif. It is the latest venture of Max Hill, who started the team this year. He decided that the Best Dam Barbecue would be his initial try at competing and three generations of family joined him in the adventure.
To try to prepare himself for the world of competitive barbecue he attended a class by Mike Mills of Memphis Championship Barbecue. Many people refer to Mills as the "godfather" of competition barbecue and he has the trophies and restaurants to prove it.
After that, Hill built a sauce and a seasoning recipe so he would have something to underwrite his new adventure.
During the Memphis Championship Barbecue KidsQue Challenge Hill's grandchildren, Jared and Jillian Coolbaugh, won first place. Jillian made everyone a little misty eyed during the awards ceremony by explaining, through her tears, that she learned from her "Papaw. He's the greatest man in the world! And I love him so much."
Grace and Hope Smith took the second-place ribbon, while cousins Christian Flores and Sebastian Hernandez rounded out the field.
Many of the local teams were first-time competitors and ranged from retirees to high school juniors. Leon and Mary Drew of team Squat and Gobble said that although Leon Drew judges three or four contests a year as a sanctioned Kansas City Barbeque Society judge, this was their "retirement."
"Some people play golf, we barbecue," he said.
Adam DiFloe is a junior at Coronado High School and with his mom and brother has decided to try competing. DiFloe, an Eagle Scout, has invested birthday money, Christmas gifts and money earned catering to try his hand at competing.
"It's just a fun thing to do, so we decided to form Stoked to Smoke," he said.
DiFloe said he expects to compete for at least a couple of more years and his high school classmates think "it's hot!" Before entering the competition arena, he tried out his favorite recipes on friends and even brought some to his teachers.
Many of the teams that competed are members of Operation BBQ, a nonprofit group of competitive barbecue teams that volunteer to feed people during disaster recovery. The group started in 2011 and has served more than 500,000 meals in 20 deployments, including during the aftermath of Hurricane Sandy and on visits to Tornado Alley, the area in the central United States where many tornadoes occur every year.
The volunteer group provides fresh barbecue to those in need and helps to alleviate hunger wherever it goes.
Before announcing the winning teams, Overlay thanked Boulder City Mayor Roger Tobler, Boulder City Rotary Club and the marching band from Foothill High School in Henderson, which volunteered its service as the "go-to people for ice, trash removal and anything else competitors could possibly need."
He said Foothill will be marching in the Macy's Thanksgiving Day Parade and needed to raise money for the trip. In a matter of minutes more than $2,200 was raised, including a $1,000 donation by the Rotary Club.
Each team competed in chicken, ribs, pork and brisket. Prizes were awarded for the top 12 competitors, with cash prizes going to the top five spots. Plus a reserve champion and a grand champion were crowned.
Christy Springgate-Hill, president elect of Boulder City Rotary Club and chairman of the event, said "approximately 7,500 people attended this year's event and we look forward to expanding and growing it next year."
Some of the activities Springgate-Hill mentioned expanding because of their popularity were the KidsQue Challenge and the rib eating contest.