Author shares love of New York through novel
August 24, 2016 - 1:22 pm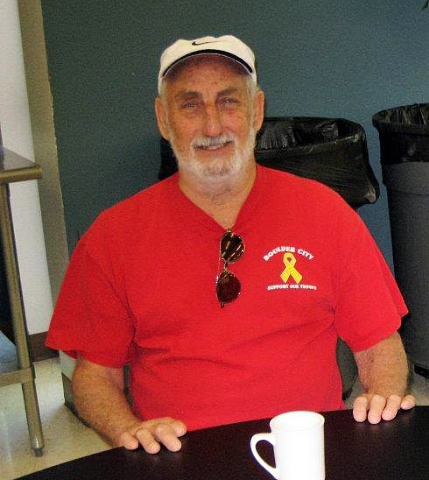 A Boulder City resident has published his first book at age 84.
Frank Pomellitto's "Step Forward into the Past," is a piece of historical fiction about time travel and the history of upstate New York.
The book's main character is Jack, who during a visit to the New York State Museum in Albany, finds himself magically implanted in the Adirondack Mountains during pioneer times.
Pomellitto jokingly said he was conned into writing his first novel.
"I had been writing this book on and off for fun throughout the years so I had a friend read my work and she said I should do this for a living."
Pomellitto said he never really had a passion for professional writing, but has always remained nostalgic about the years he lived in upstate New York.
"I have always been passionate about upstate New York," Pomellitto said. "I love the history and the look of the area and I knew if I was going to write about something, it should be about Albany and the rest of New York state."
So far, 18 copies of the self-published book have sold, and Pomellitto hopes to sell more at his book signing at 11 a.m. Wednesday at the Senior Center of Boulder City.
Pomellitto said he is excited about the event and can't wait to talk to more people about his work.
His book can be purchased in paperback or downloaded on an electronic reader at Amazon.com.
Contact reporter Max Lancaster at mlancaster @bouldercityreview.com or at 702-586-9401. Follow him on Twitter @MLancasterBCR.