Angel Tree helps 400 people by providing holiday gifts
December 16, 2015 - 4:12 pm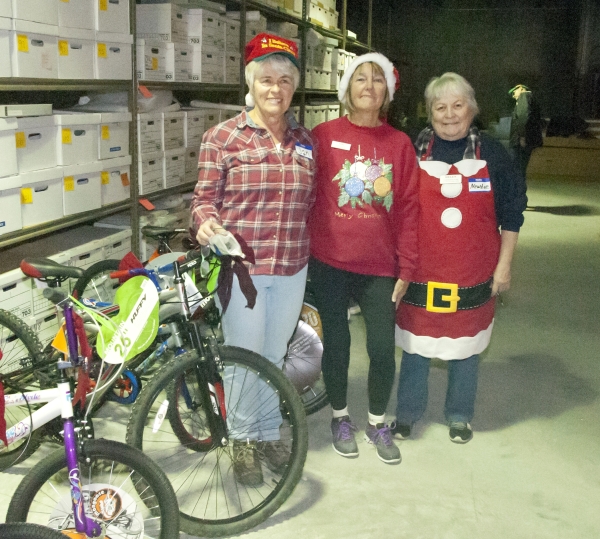 This year's Angel Tree came to a close Saturday morning with gifts being distributed to 80 families at the Boulder City Library.
About 400 area residents, including children, teens and senior citizens, received an assortment of gifts that includes toys, games, clothes and gift cards. Additionally, 43 bicycles were presented to young boys and girls.
Recipients came from throughout Boulder City, Mountain View Care Center, Quail Ridge Manor, the long-term care center at Boulder City Hospital and St. Jude's Ranch for Children, according to event coordinators Lori McHugh and Jan Barbour.
Angel Tree has been sponsored by Emergency Aid of Boulder City for 15 years. Emergency Aid is an all-volunteer organization, and recruits about 50 additional volunteers each year to help with the holiday project.
Each year a Christmas tree is set up at the Boulder Dam Credit Union the week before Thanksgiving with tags describing a child's or senior citizen's wish list. An "angel" from the community selects the tag and purchases what is requested.
Additionally, donations of new books, hats and scarves are received that parents can select and wrap as gifts for their children.
This year, 3 Other Guyz Car Club and Boulder City Cruisin' Association held a pancake breakfast at the Elks Lodge and asked participants to bring an unwrapped game or toy, or a cash donation for the project.