Zoning changed to allow milk-processing plant
October 25, 2017 - 3:13 pm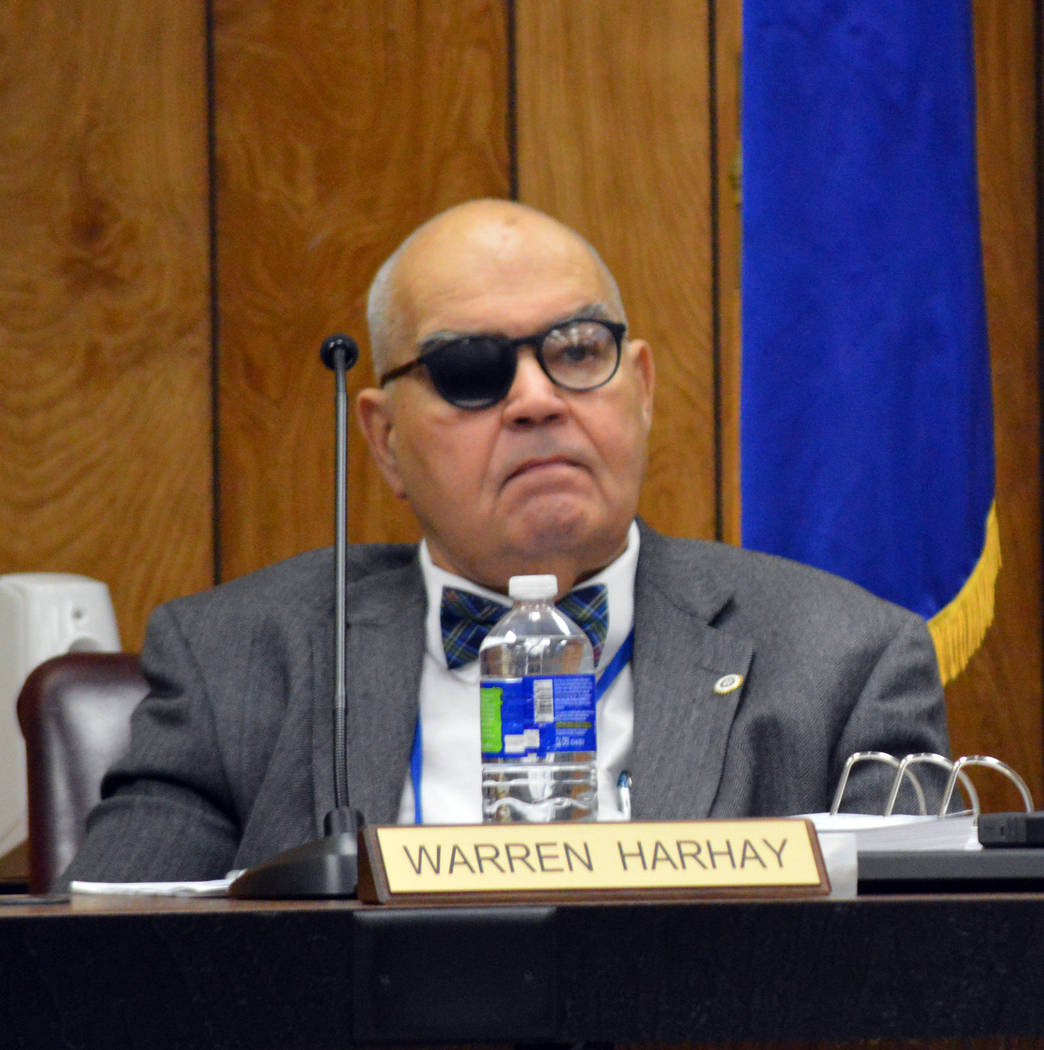 The old Vons/Haggen grocery store building is one step closer to being occupied as the City Council amended its zoning ordinance, allowing an Oregon-based company to relocate its corporate headquarters there.
The zoning amendment allows organic material processing with associated retail sales in the C2 zoning district.
Medolac Laboratories of Lake Oswego, Oregon, processes human milk for babies and is in the process of moving its corporate headquarters to the property at 1031 Boulder City Parkway, as it has outgrown its current facility.
At Tuesday's City Council meeting, Medolac's Vice President of Production, Aaron Medo, told council that 98 percent of its sales are for premature babies, weighing less about 4.4 pounds.
His mother, Elena Medo, founded the company in 2009 and is currently its CEO.
Medolac also sells milk to anyone who has a doctor's note showing a medical reason for its need, such as adopted babies, nontraditional families and working mothers.
Upon relocating to Boulder City, Aaron Medo said that they plan to hire 30 local people in the coming months and up to 100 in the next two years.
"Because they're going to be employing so many people from Boulder City this might be a good partnership with Workforce Connections to get with them, and if there's training involved … Workforce Connections can help … train some of their future staff," said Councilwoman Peggy Leavitt, who attended the meeting by phone.
Councilman Kiernan McManus asked Aaron Medo whether he was planning to tie in with any of the programs at UNLV.
He said that the company was currently talking with the dean of the health program at Nevada State College to see that was possible.
During the public hearing for the zoning amendment one resident spoke and voiced support for Medolac coming to the area and occupying a empty retail space.
"I'd just like to congratulate and welcome this company to our city," said Alan Goya. "It's one of the big mysteries in the world right now (what) to do with old retail space … This is like a miracle."
The council members echoed Goya's comments.
"Congratulations, like Alan said, and welcome to Boulder City," said Councilman Rich Shuman. "This is a very welcomed business, so thank you."
"It's a great fit for us … It's been boarded up for awhile and we sorely need a good company in there," said Mayor Rod Woodbury of the location. "I know I've heard from other tenants and business owners in the area, they're excited for you to be there as well. Just wanted to extend the city's welcome to you."
McManus wanted to clarify that since marijuana is an organic material and its sales are prohibited by another section of the city code it would still not be permitted to be sold under this new zoning amendment.
Community Development Director Michael Mays said that was correct. Marijuana will still not be permitted to be sold in Boulder City.
City Council unanimously approved the zoning amendment. At its Oct. 18 meeting, the Planning Commission also unanimously approved recommending this zoning amendment.
Medolac is the second company in this field founded by Elena Medo. She founded Prolacta Bioscience in 1999 to develop a human milk fortifier made from human milk to use with preterm infants born at a low weight. In 2009, she left that company to start Medolac.
Currently, there is lawsuit involving Prolacta and Medo. As it pending litigation, both parties denied to comment on it.
Also at Tuesday's meeting, council members:
■ Approved an amendment to the city code requiring baby changing tables in public buildings. This requirement is for any new building with a public bathroom. Existing buildings do not need to be retrofitted, however, if they are renovated then they will fall under the new requirements.
■ Approved an agreement between the city and GridLiance West Transco LLC to lease 23 acres of land to develop a switch yard.
■ Introduced a bill to approve an option agreement between the city and Transwest Express LLC to lease land for the development of an electric power terminal facility within the Eldorado Valley immediately west of the Techren Option Area/Boulder Solar Power Phase 1, the dry Lakebed West and South solar sites.
■ Appointed Judy Dechaine and reappointed Bret Runion to the Charter Commission.
■ Reappointed Brenda Pappas to the Civil Service Commission.
Contact reporter Celia Shortt Goodyear at cgoodyear@bouldercityreview.com or at 702-586-9401. Follow her on Twitter @csgoodyear.