Wrongful death suit filed against Papillon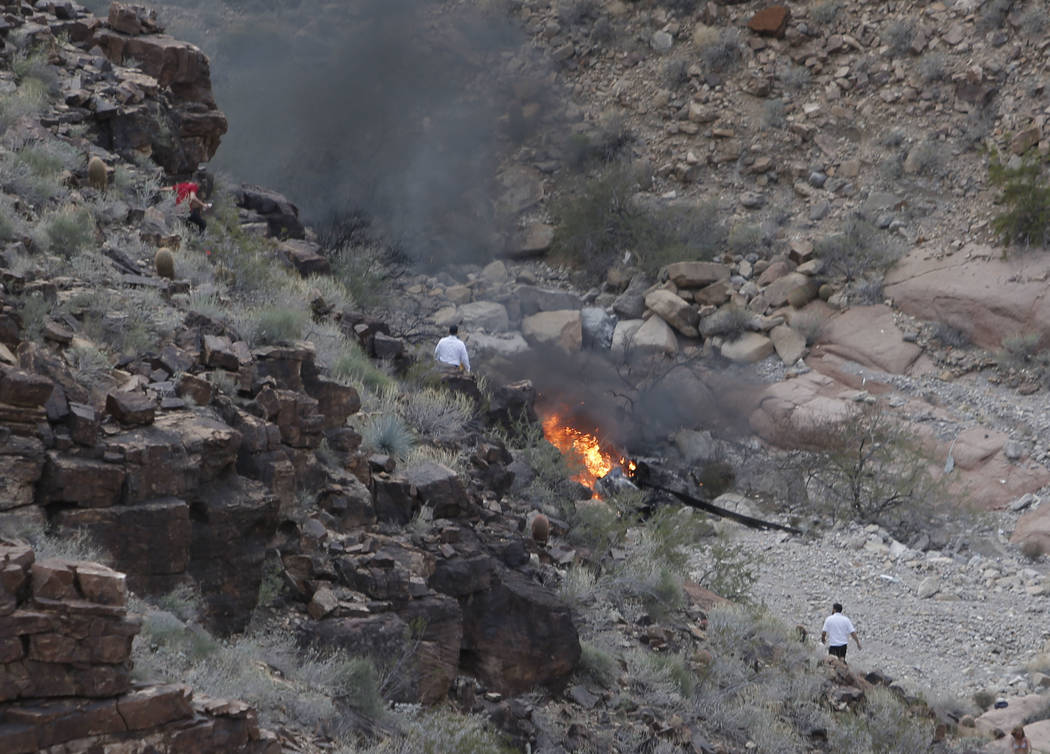 An attorney for the family a man who died after a recent helicopter crash in the Grand Canyon filed a wrongful death lawsuit late last week against Papillon Grand Canyon Helicopters.
The company says the suit is premature.
Gary Robb, an aviation attorney, filed the lawsuit in District Court on behalf of Jonathan Udall's parents on Friday, March 2. Udall survived the Feb. 10 helicopter crash but later died of his injuries.
This lawsuit is the first since the crash and is asking for unspecified damages. It accuses Papillon of neglecting to outfit its helicopters with crash-resistant fuel systems. If the company had done so, the lawsuit alleges, Udall would have survived.
"It is extremely premature and misguided for any attorney to make allegations regarding the accident prior to the NTSB (National Transportation Safety Board) investigation being complete," said Brenda Halvorson, Papillon Group chief executive officer. "We are working intimately with the NTSB and providing all technical and factual information as requested. Our hearts are broken as we continue to grieve with the families affected by this tragedy and do everything we can to support them."
The lawsuit also blames a faulty tail rotor, failed weather checks and pilot inexperience for causing the aircraft to spin out of control.
Udall, of Southampton, England, was one of six British tourists aboard the helicopter when it crashed into part of the Grand Canyon on tribal land in Arizona. Three of the passengers, 27-year-old Becky Dobson, 32-year-old Jason Hill and 30-year-old Stuart Hill, died at the scene.
Udall's wife, 29-year-old Ellie Milward, and the pilot were hospitalized with him at University Medical Center in critical condition. Milward also died from her injuries after the crash.
At a press briefing after the accident, NTSB investigator Stephen Stein said federal investigators are looking into whether the helicopter had a crash-resistant fuel system
The NTSB's preliminary report briefly describes the accident but does not give a cause for it. That investigation is still ongoing. An analysis, including the probable cause of the accident, will be in the NTSB's final report, which should be completed in approximately 18 months, according to Stein.
The long timeline is "because it's a very technical heavy investigation," he said. The preliminary report also states that the helicopter landed about 300 feet from the planned landing site near Quartermaster Canyon, and that it spun 360 degrees at least twice.
"That, to me, is the hallmark of a malfunctioning tail rotor," Robb, who has litigated numerous cases involving tail rotor issues, told the Las Vegas Review-Journal last month.
Papillon announced this week that it will retrofit its fleet with crash-resistant tanks.
Contact reporter Celia Shortt Goodyear at cgoodyear@bouldercityreview.com or at 702-586-9401. Follow her on Twitter @csgoodyear. Las Vegas Review-Journal staff writer Rio Lacanlale contributed to this report.