Visitor ready: City's best attractions showcased at tourism event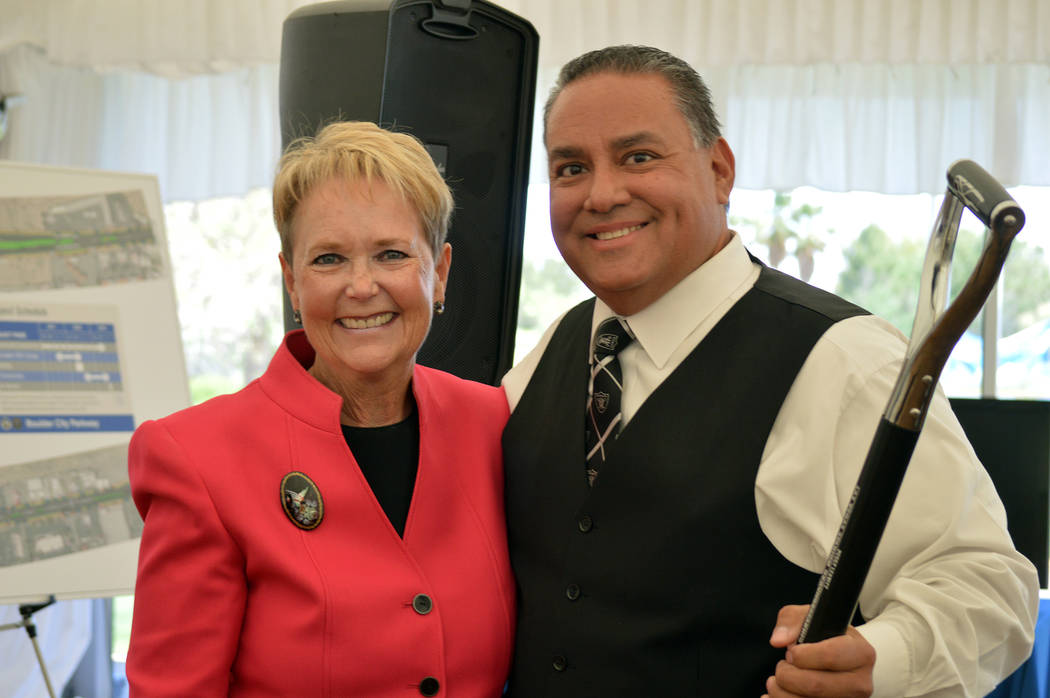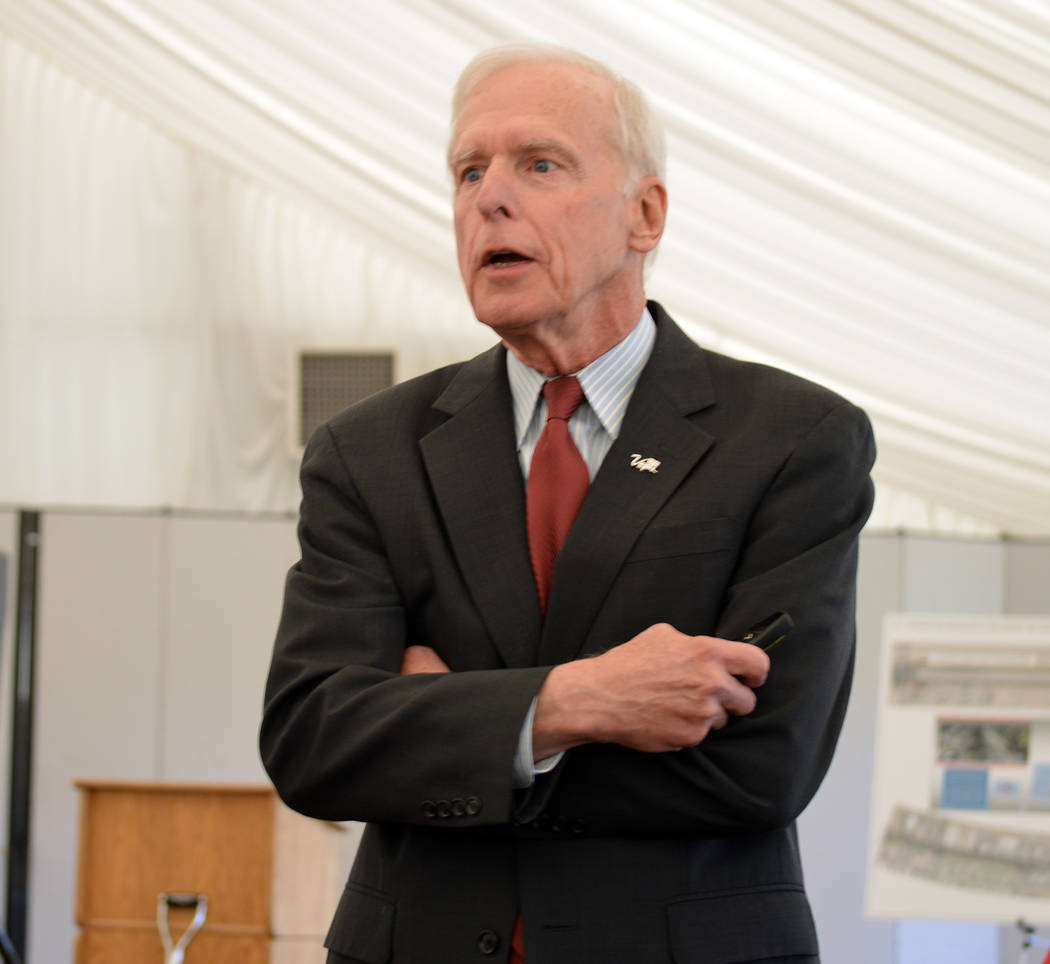 The best of Boulder City was touted to tourism professionals during Showcase Boulder City, an event that focused on the places, activities and events that attract visitors to the community.
Held Friday, April 20, at the Boulder Creek Golf Club, the session was attended by approximately 40 industry professionals who cater to tourists. Two of the main topics highlighted about Boulder City were historic preservation and adventure tourism.
"We are the town that built the Hoover Dam. Including Boulder City on your visits to the dam is important," said City Councilwoman Peggy Leavitt, who wanted to do something to highlight the tourism opportunities in the area and share the things that make Boulder City special.
Since becoming the City Council's representative on the Las Vegas Convention and Visitors Authority, Leavitt has become more aware of the need to showcase Boulder City to others.
She said she got the idea for the tourism summit after hearing that former City Councilman Mike Pacini had organized a similar event in the past. Leavitt then worked with Jill Rowland-Lagan of the Boulder City Chamber of Commerce and Meg McDaniel of the LVCVA to make it happen.
Leavitt's goals included letting people know about the hundreds of historical structures and places of significance in town, including the Boulder Dam Hotel and the Nevada State Railroad Museum.
Rowland-Lagan said the opening of Interstate 11 is actually an "amazing opportunity" for tourism.
"We are going to get your guests here faster," she said.
Like Leavitt, she also highlighted the Nevada Southern Railway's new railroad reconnection and said visitors could pick up the train at Fiesta Henderson and bring their bicycles with them. They could then experience the trail system around Boulder City and the downtown area before heading home on the train at the end of the day.
"This is great for the entire state and for the entire Southern Nevada region," Rowland-Lagan said.
The event included a presentation by Christie Vanover, public affairs officer at Lake Mead National Recreation Area, who shared the different activities the park offers, such as swimming, boating, camping, hiking and cycling.
Hugh Sinnock, vice president of customer experience at LVCVA, shared what tourism opportunities are available in Las Vegas and can be utilized by people in Boulder City.
Pacini was the emcee for the event.
Once the presentations were over, attendees had a chance to take a helicopter ride and a Rail Explorers' railbike tour.
"I was really pleased," Leavitt said. "I thought we accomplished what we were trying to do. The feedback was positive. They were already talking about ways to incorporate Boulder City in what they do."
Contact reporter Celia Shortt Goodyear at cgoodyear@bouldercityreview.com or at 702-586-9401. Follow her on Twitter @csgoodyear.