Veterans' service, sacrifices recognized
November 15, 2017 - 4:20 pm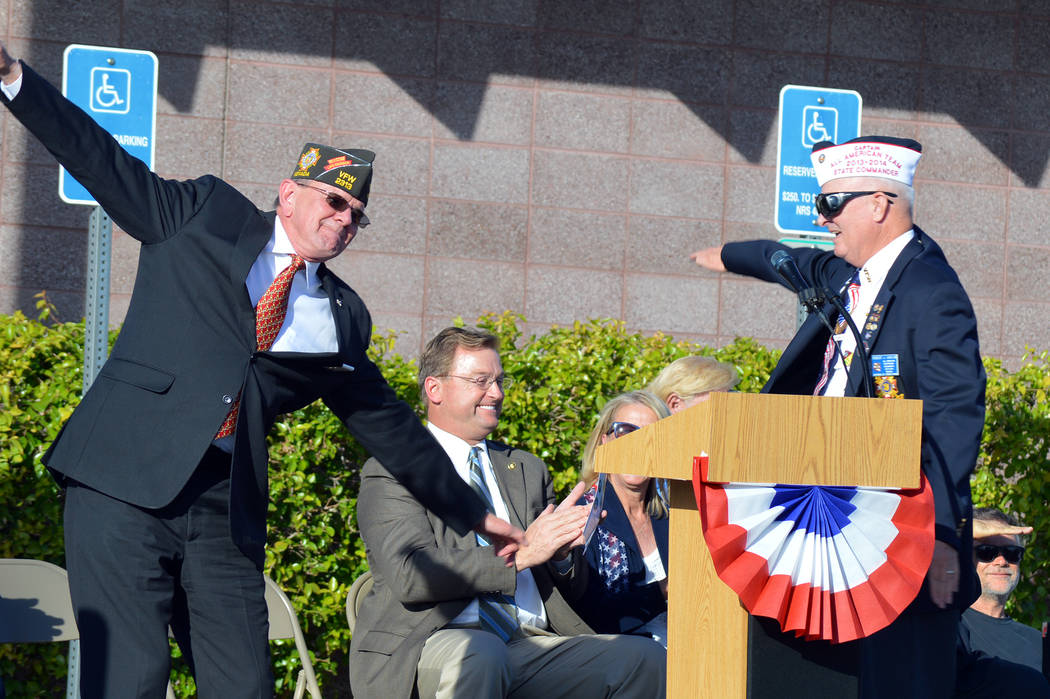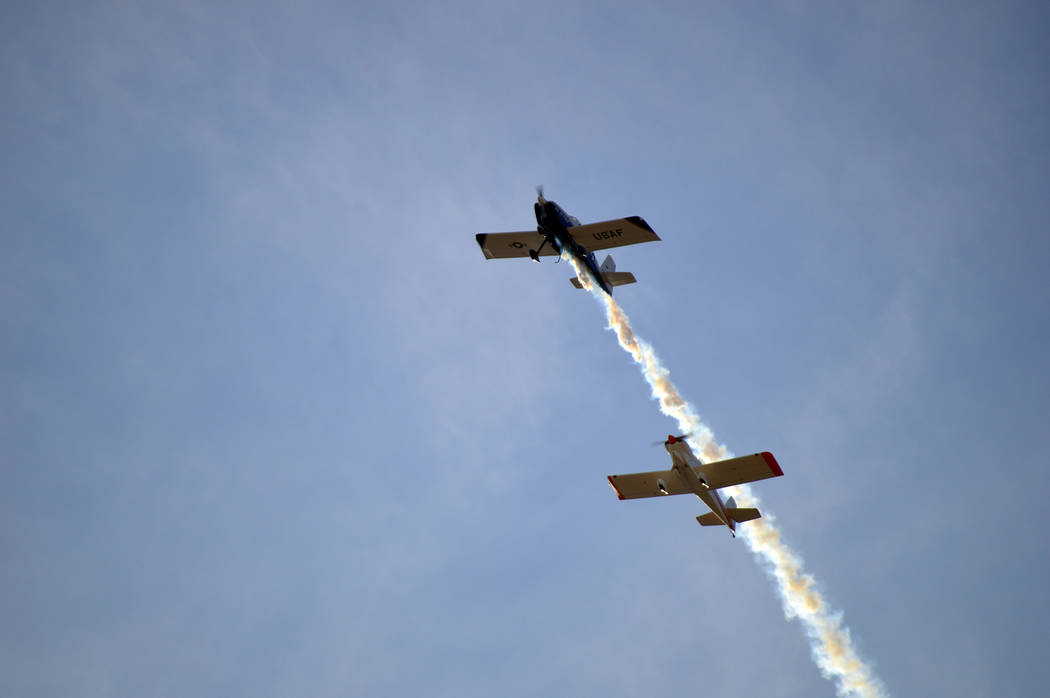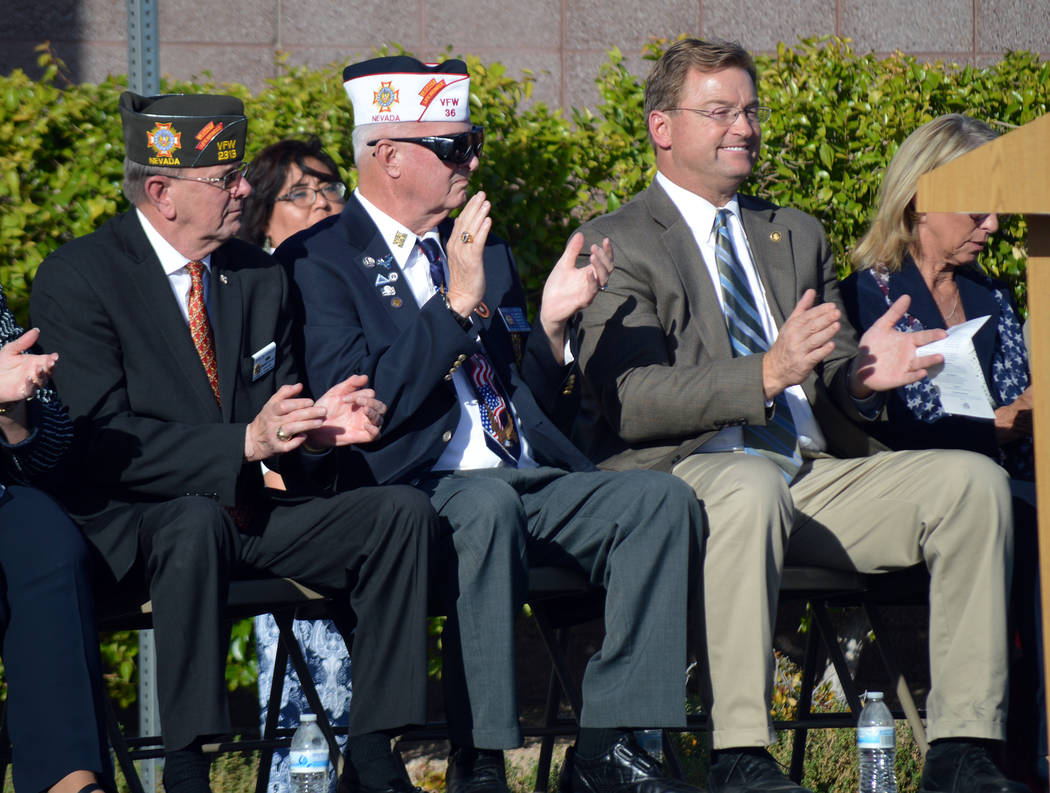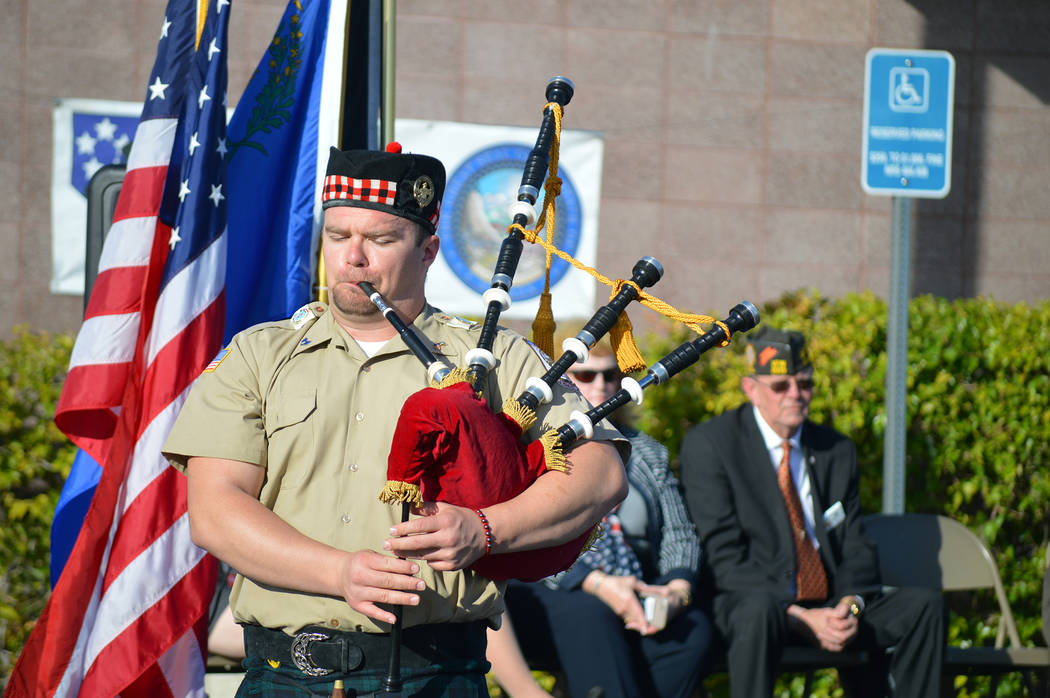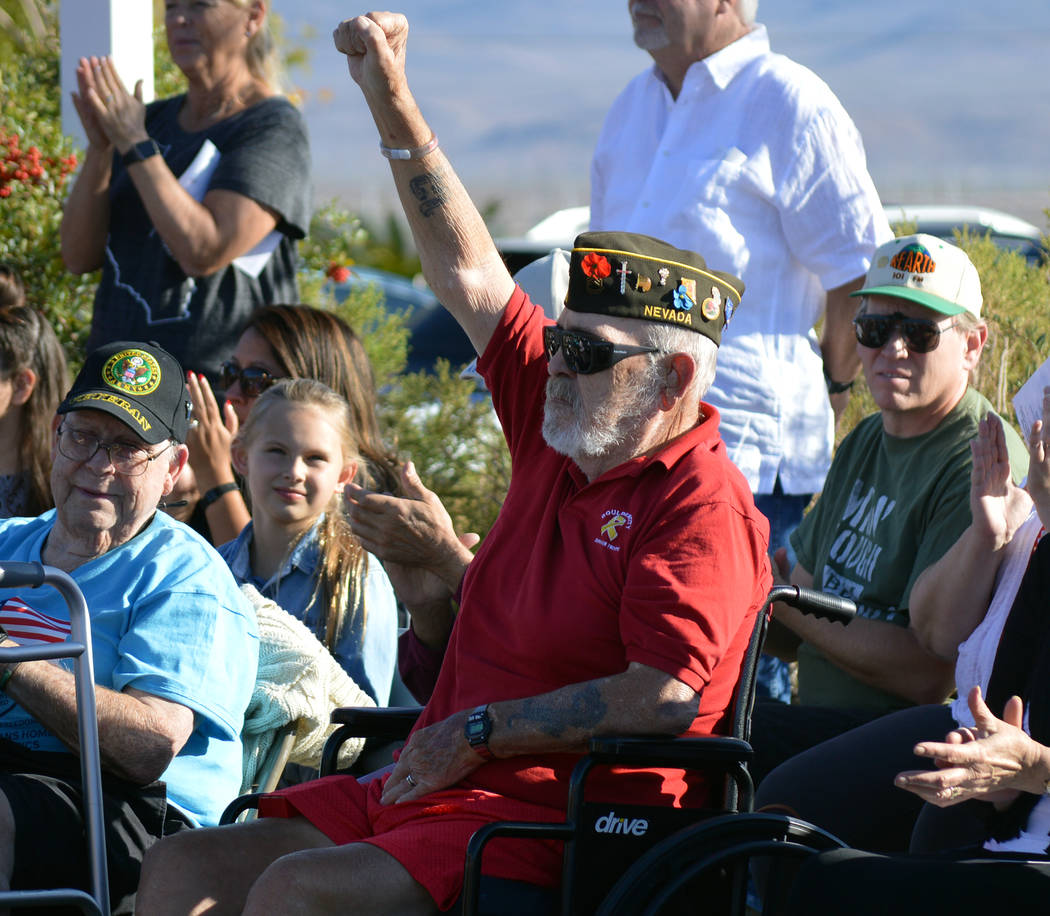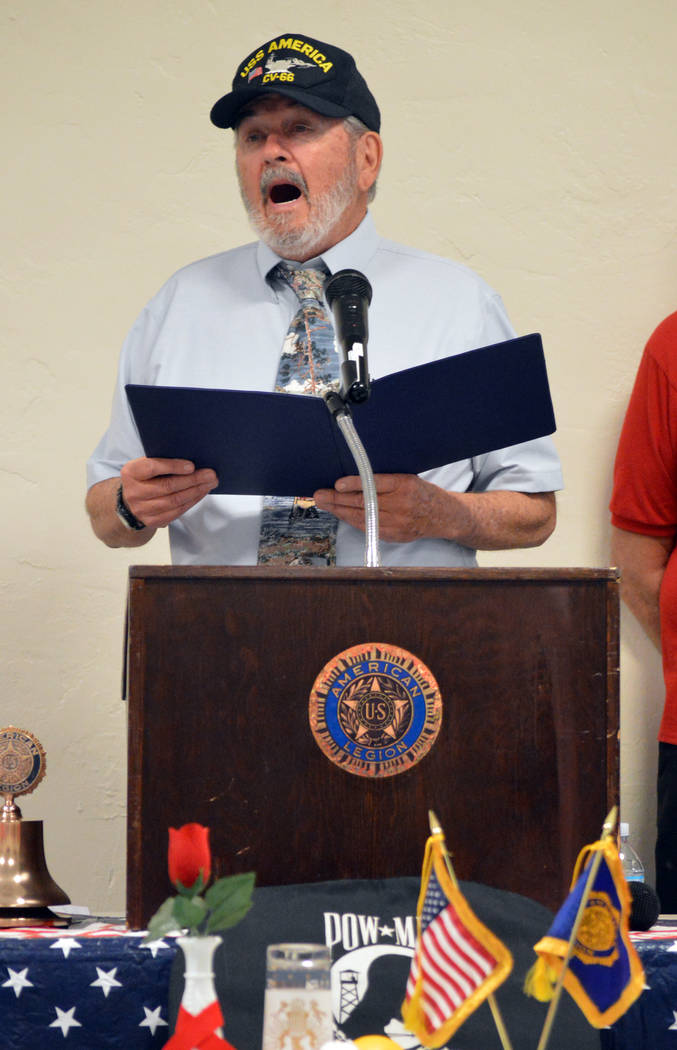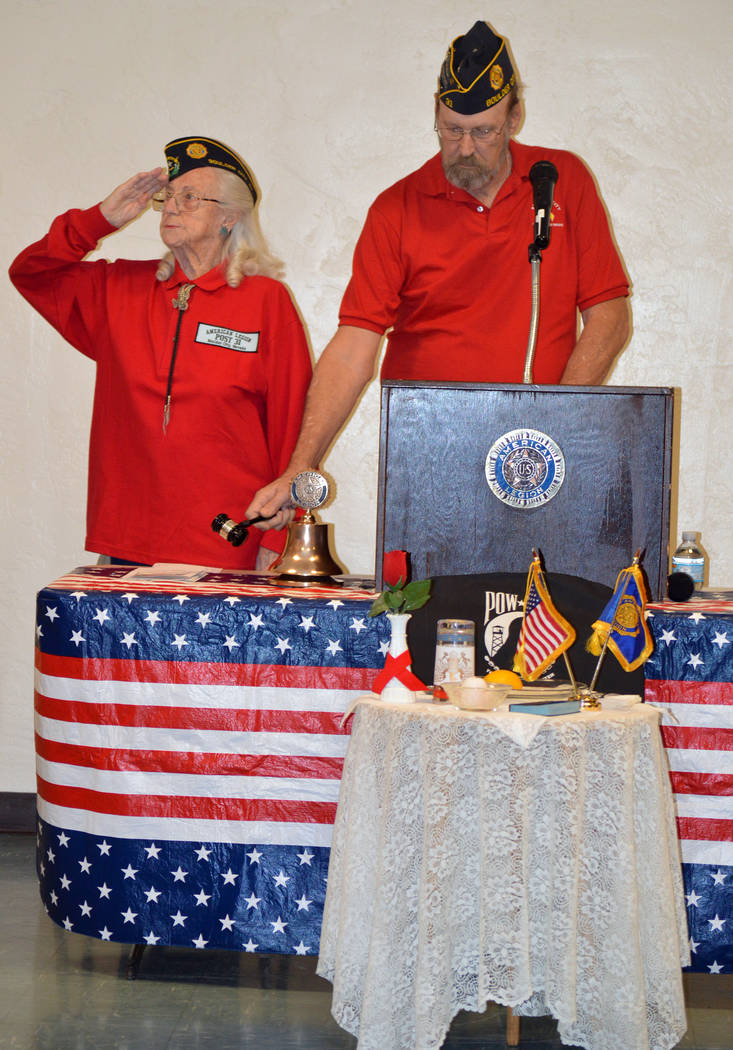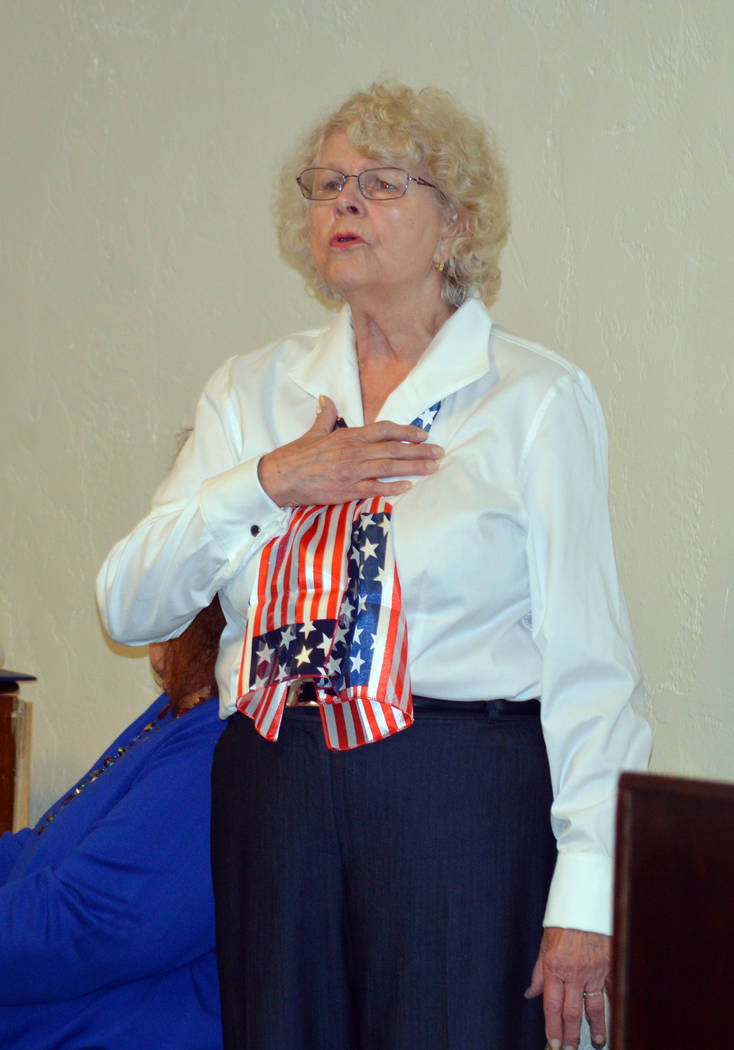 Veterans who made sacrifices on behalf of the United States were honored at two Veterans Day ceremonies Saturday in Boulder City.
American Legion, Post 31, held a program at its facility, which featured Christ Lutheran pastor Adam Stetson as its keynote speaker. Stetson, who served on active duty in the United States Marine Corps from 2003 to 2007, was deployed twice to Iraq. After leaving active duty in March 2007, Stetson went to college and seminary while serving in the reserves.
At Saturday's program, he spoke about gratitude and thanksgiving, especially for Vietnam veterans.
"I'm sorry," he said of how they were treated when they returned home. "This was a shameful part of our history. I thank you personally because you assured the reception you got was not repeated. … When I came home from an unpopular war, I received a hero's welcome."
He also encouraged veterans to remember that they will continue to take care of each other and their families even after they come home.
"Most veterans agree that the best war is the one that is not fought," he said. "But when war is necessary, America's fighting men and woman come forward and put the country first. … (They) join together as one family and meet the challenge. That's what veterans do."
Stetson and his wife, Jessica, have a 2-year-old daughter, Faith Sola, and are expecting a second child in February. They are also parents to a mutt named Ginger.
Also Saturday, a ceremony was held at the Nevada State Veterans Home. It was sponsored by Veterans of Foreign Wars, Cpl. Matthew A. Commons Memorial Post 36, and Auxiliary VFW of Boulder City. Keynote speeches were presented by Wendy Simons of the Nevada Department of Veterans Services and John Stroud, past Veterans of Foreign Wars national commander-in-chief.
Simons, who was there on behalf of Nevada Gov. Brian Sandoval and Kat Miller, director of veterans services for the state, said that her heart is always "very full" when she speaks about veterans. Simons said that veterans displayed courage, pride, selflessness, dedication to duty and integrity and were called to something higher than themselves. She thanked all of them for their service to the country.
She also said that everyone's presence at the ceremony and across the country is a way that they all remember and revere what veterans had done.
Stroud, who served in the Air Force from 1976 to 1997 and is a past national leader for VFW, said that Veterans Day brings "meaningful significance" and spoke about the need to continue watching over America's peace.
"Today and every day we must take the opportunity to keep alive the sacrifice and accomplishments of our veterans. … Our freedom will never be free, and it's veterans who have sacrificed for it," he said.
The ceremony also featured musical performances by Eileen Hayes and Phil Esser, as well as bagpipes by the pipers of Scottish-American Military Society, Post 711, and a flyover by the Boulder City Veterans Pilot Group.
Contact reporter Celia Shortt Goodyear at cgoodyear@bouldercityreview.com or at 702-586-9401. Follow her on Twitter @csgoodyear.