Various agencies help in times of emergency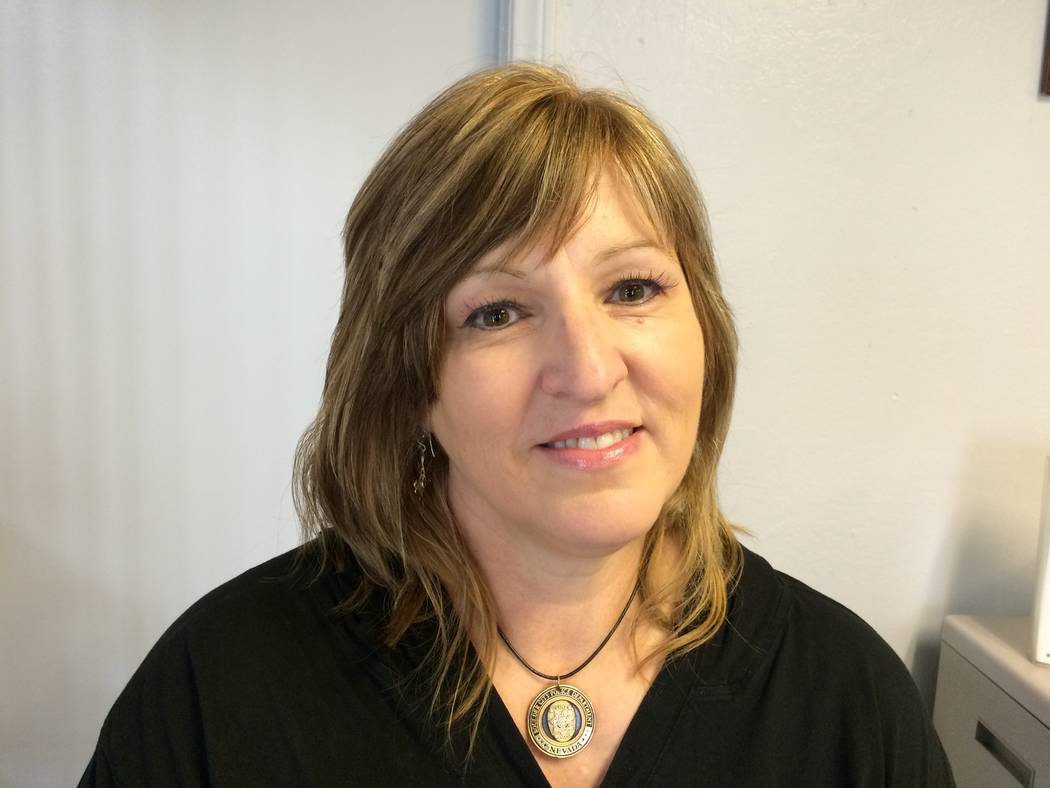 Last week, I discussed how to help out neighbors in times of crisis and this week will be an expansion on that theme.
CPR training is available through the American Red Cross and other organizations. Check these websites for dates and times: http://www.redcross.org or cpr.heart.org.
Citizen Corps helps members be prepared to support local emergency responders, disaster relief and community safety with training in first aid and emergency skills. The contact person for Nevada is Sonja Williams, and she can be reached at 775-687-0300 or swilliams@dps.state.nv.us to inquire about local meet-ups.
Become a member of an emergency preparedness group, homeowner's association or other civic group. Stay informed using SONevada.OntheAlert.com which allows you to self-register to receive emergency warnings through phone, text or email messages. Messages are only sent to residents within the defined emergency area from this resource.
Social media can be extremely helpful with outlying areas maintaining real-time updates on Facebook and Twitter. Stay tuned to television and radio broadcasts when possible, as well.
The following list is additional resources you might find useful: http://www.nvcert.org, http://dem.nv.gov/preparedness, https://www.ready.gov, http://www.redcross.org, https://www.ready.gov/citizen-corps, and http://www.shakeout.org/nevada.
One final suggestion is to compile emergency information in a specific binder that is easy to grab for quick reference or evacuation to an alternative location.
A big congratulations to Boulder City Police Detective Todd Huff on receiving the medal of valor from his previous employer in Colorado this week.
May 4. Suspicious: The woman knocks on the front door then wanders around the front yard screaming at 1:14 p.m. in the 1000 block of Yates Lane.
Recovered stolen property: The moped listed as stolen is impounded by Metropolitan Police Department after someone tries to register it at 5:01 p.m. in the Las Vegas Valley.
Thought for the day: The disturbed woman is transported to a destination of her choosing and the unregistered/uninsured vehicle is impounded.
May 5. Reckless: The wrong-way driver reported in front of Hoover Dam Lodge has continued into our jurisdiction and held until a family member can assist the disoriented senior at 6:24 a.m. in the area of U.S. Highway 93 and Ville Drive.
Accident: The semitruck and empty trailer succumb to strong winds and overturn in the roadway at 3:26 p.m. in the area of U.S. Highway 93 and Lakeshore Drive.
Thought for the day: Some days are just back-to-back urgent calls.
May 6. Disturbance: The co-worker allowed temporary lodging imbibes a little too much and gets "the boot" at 12:53 a.m. in the 1300 block of Darlene Way.
Civil: The feuding roommates disregard the "counseling" the previous night and decide they'll shop for better advice during the daylight hours at 6:50 a.m. in the 700 block of Marita Drive.
May 7. Family disturbance: It's all well and good until someone throws the computer onto the ground and breaks it at 3:36 p.m. in the 1500 block of Becky Lane.
Assault: The disagreement turns ugly with flying beer and physical contact at 8:20 p.m. in the 900 block of Utah Street.
Thought for the day: When the kids end up wearing beer because of the misbehavior of adults, it's gone way too far.
May 8. Suspicious: The caller spots a subject unconscious in the front seat and steam rising inside the vehicle at 11:13 a.m. in the 800 block of Nevada Way.
Destruction of property: The caller has become a victim of a mysterious tree trimmer at 4:49 p.m. in the 800 block of Fire Agate Drive.
Thought for the day: The sleeping woman assures officers she is just taking a short break on a long trip and the vaporizer with peppermint oil is restoring her Zen.
May 9. Welfare check: The elderly friends have shared lunch at the senior center for years and the other party has been suspiciously missing for the last week at 8:23 a.m. in the 800 block of Nevada Way.
Drunk: The intoxicated subject wandering into the roadway is causing concern at 5:25 p.m. in the 1000 block of Nevada Way.
Thought for the day: The effects of alcohol cause the pedestrian to lose consciousness and he is sent to the hospital for evaluation and detoxification.
May 10. Traffic: The "no right on red" signs prove to be very expensive to ignore on this day of joint enforcement at 9:21 a.m. in the area of Sunset Road and Marks Street.
Power outage: A significant number of customers spend multiple hours with no electricity at 10:11 a.m. in the 800 block of Shirley Lane.
Thought for the day: Multiple residents and businesses are affected by this outage that takes city crews many hours to isolate and repair.
Call of the week: Disturbance: Officers respond numerous times to a man causing a disturbance; he ends up outside minus the majority of his clothing and finally agrees to voluntarily sleep off the day's events at 12:18 a.m. May 6 in the 600 block of Nevada Way.
Tina Ransom is a dispatcher with Boulder City Police Department. She is coordinator of the Boulder City Citizen's Academy.