U.S. Bank will close Boulder City branch
February 18, 2015 - 1:11 pm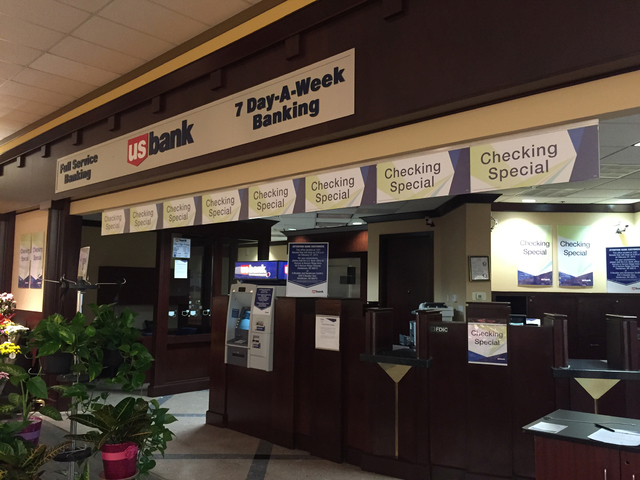 Boulder City residents who use the U.S. Bank inside Vons will soon have to drive into Henderson to use the next closest one.
The Boulder City U.S. Bank will close for good Feb. 27 as a result of Haggen acquiring the property, according to an employee at the branch who asked not to be named. She said the two companies "mutually agreed to part ways" in light of the transition.
According to Deborah Pleva, spokesperson for Haggen, it was U.S. Bank's decision to leave. Haggen wanted to keep the bank inside the store, she added.
The acquisition of 146 stores is the result of the merger between Albertsons and Safeway, Vons' parent company, which was approved by the Federal Trade Commission in late January. The seven stores in Nevada acquired by the Pacific Northwest grocer are expected to be converted in the late spring.
Once the Boulder City branch closes, the U.S. Bank branch at 830 S. Boulder Highway, about 9 miles away, will be the closest for residents to use. The branch at 45 E. Horizon Ridge Parkway is about 10 miles away.
There are 11 U.S. Bank branches in Henderson. According to U.S. Bank spokesperson Amy Frantti, the bank does not have any plans to open a new branch in Boulder City. She said residents can still use the U.S. Bank ATM located inside Albertsons, 1008 Nevada Way.
Contact reporter Steven Slivka at sslivka@bouldercityreview.com or at 702-586-9401. Follow him on Twitter @StevenSlivka.