Two indicted on federal corruption charges
December 20, 2017 - 3:46 pm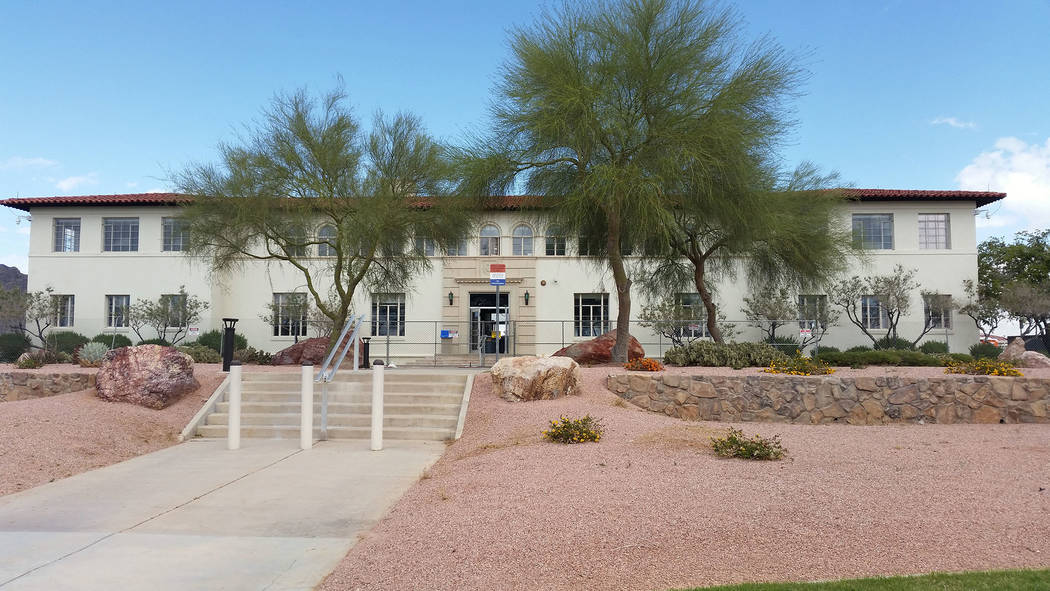 A former official for the U.S. Bureau of Reclamation in Boulder City and an accountant for a private accounting firm were indicted Dec. 13 on federal corruption charges.
Fredrick J. Leavitt, 46, and Dustin M. Lewis, 43, both of Henderson, each were charged with conspiracy in connection with a bribery scheme involving a government contract.
Federal prosecutors are seeking the forfeiture of more than $200,000 and a 2016 Mercedes-Benz sports car from Leavitt, and more than $700,000 from Lewis.
Leavitt was the director of the financial management office for the bureau's Lower Colorado Region, which includes Hoover Dam, from 2010 to 2016. Lewis was employed by LL Bradford & Co., an accounting and tax firm.
Their indictment alleges that between February 2015 and February 2016, Lewis bribed and provided kickbacks to Leavitt so he would steer a Southern California Public Power Authority audit contract to LL Bradford.
"Leavitt and Lewis colluded over the preparation of LL Bradford's bid submission for the SCPPA audit contract by, among other things: Leavitt providing Lewis a copy of the audit selection committee's 'score sheet' used in selecting the winning bid," the indictment alleges.
According to the indictment, the two exchanged phone calls and text messages to discuss preparing the bid, and Leavitt used his position to rank LL Bradford as a "1" on the sheet, "thus selecting LL Bradford's bid as the top bid for the SCPPA audit contract."
The bid falsely represented that the proposal "was free from any collusion or undisclosed agreements with third parties, such as Leavitt," the indictment alleges.
After LL Bradford was selected as the winning bidder for the contract, according to the indictment, Lewis transferred more than $200,000 to Leavitt, who left the bureau and went to work as a tax partner for the accounting firm in January 2016.
Lawyers for Lewis and Leavitt could not be reached for comment last week.
The charges are the result of a joint investigation by the FBI, the IRS and the U.S. Department of Interior's Office of Inspector General.
On Feb. 18, 2016, dozens of federal agents led by the FBI executed search warrants in the Las Vegas Valley and at the bureau's Lower Colorado Region headquarters in Boulder City in connection with the investigation.
Leavitt and Lewis are scheduled to have their initial appearance before U.S. Magistrate Judge Nancy Koppe today, Dec. 21.
In August, Lewis and Las Vegas resident Brian Sorensen, 49, each were charged in a separate case with one count of conspiracy to commit bank fraud and one count of bank fraud.
Prosecutors alleged that Lewis and Sorensen conspired with each other to defraud OneWest Bank through a scheme to avoid foreclosure so that Lewis could retain ownership of a 5,331-square-foot, five-bedroom home in Henderson, which he later listed for about $1.2 million. The case is set for trial in June.
Contact David Ferrara at dferrara@reviewjournal.com or 702-380-1039. Follow @randompoker on Twitter. Contact Henry Brean at hbrean@reviewjournal.com or 702-383-0350. Follow @RefriedBrean on Twitter.
Charges in the Dec. 13 indictment
Frederick Leavitt and Dustin Lewis: one count each of honest services fraud conspiracy.
Leavitt: one count of solicitation and receipt of a bribe by a public official.
Lewis: one count of solicitation and bribery of a public official.