Trial concludes, ruling to come in crosswalk protest case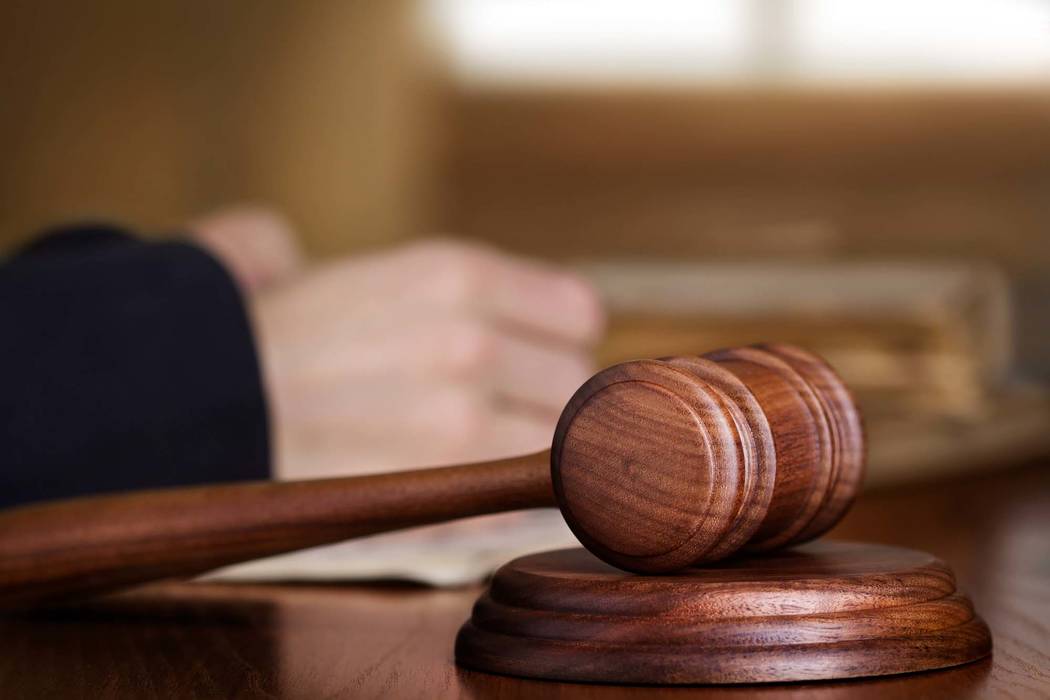 The trial for a Boulder City resident who was charged by the city for interfering in a police-sanctioned crosswalk enforcement event has ended, but a final ruling has yet to be issued.
John Hunt was arrested by Boulder City Police Sgt. John Glenn on June 8, 2016, during a pedestrian-safety enforcement event on several charges, including obstructing traffic and resisting arrest.
Glenn arrested Hunt after he repeatedly walked back and forth in the marked crosswalk in front of the McDonald's on Boulder City Parkway. Hunt claims that it was in protest of the enforcement detail.
The city originally dropped the charges in late June 2016 but refiled them June 5, 2017. Hunt is charged with failure to yield, failure to place a registration certificate in the vehicle, impeding the ability of a driver to yield, resisting a public officer and obstructing a police officer.
Among those who testified were former Boulder City Police officer Jeffrey Grasso, who said officers participating in the event were instructed to make at least two stops per hour, and former Boulder City Attorney Dave Olsen, who was questioned about the original charges, why they were dropped and then refiled along with others.
Olsen said the city originally dropped the charges without prejudice because they were not ready to move forward, but under the statute of limitations, the city could still file charges within one year of the arrest.
Judge Margaret Whittaker, former Justice of the Peace in Pahrump, is handling the case, as Boulder City Municipal Court Judge Victor Miller recused himself because his impartiality was questioned in district court.
Whittaker ordered a briefing on a motion for vindictive prosecution that Stubbs made in court. The briefing is a schedule of legal writing, according to Stubbs.
She said Stubbs must submit the points and authorities, which he filed Tuesday. The city can file a response by June 7, and Stubbs can file a reply to that by June 14.
Whittaker will rule on the case at some point after receiving that information.
Contact reporter Celia Shortt Goodyear at cgoodyear@bouldercityreview.com or at 702-586-9401. Follow her on Twitter @csgoodyear.