November 19, 2014 - 3:18 pm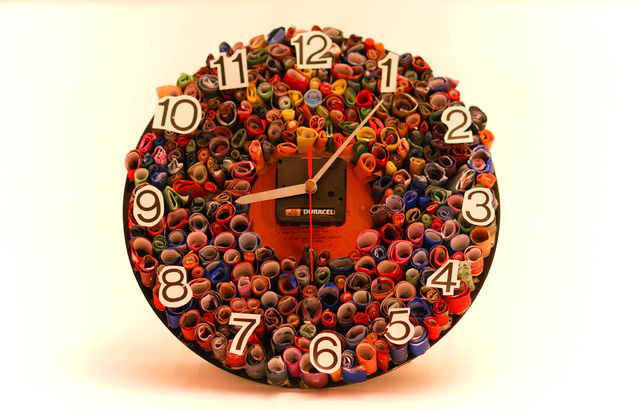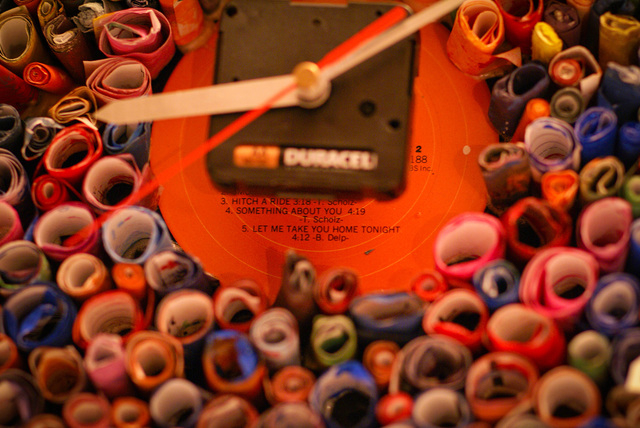 Second-grade students at Mitchell Elementary School were recently recognized for their participation in the Nevada Recycles Program, a statewide contest in which students and adults statewide created art projects using nothing but recyclable materials.
The contest featured 103 entries, and each group was broken into five separate categories. Janae Williams' second-graders placed fourth in the class/club category for the colorful clock they created. They received an honorable mention for their submission.
The students, led by art teacher Leisel Morris, went around school and collected recyclable materials for the project. They also received donations, including a vinyl record from City Manager Dave Fraser. Other donations included a clock, a dead-bolt receiver and wood from a mahogany dresser.
"I actually think they enjoyed creating the project more than hearing they got an honorable mention," Morris said.
The students had about six weeks to complete the project, which included painting pieces of paper, rolling them up and gluing them on the base to make a colorful clock with the donated materials.
The clock hangs in the school cafeteria so students can always see the project, Morris said.
Nicole Goehring, the Northern Nevada recycling coordinator from the Nevada Division of Environmental Protection, said the intent of the contest was to help Nevada's children gain an interest in recycling.
"This is the first time we've done it. It was very successful and we got a lot of positive feedback," she said. "We even had some adults enter. For the kids, it was getting them to think about the materials around them to be recycled or reused."
Goehring said the three judges looked at each project's appearance, originality and workmanship to determine the winners. Though they received most of their submissions from urban areas, some of the winners came from more rural areas within the state.
"That's something we'd like to target a little more next year," she said.
Morris said her students were thrilled about the project they helped create.
"They loved it," she said. "After the project was over, I had classes bringing in recycled paper for weeks and weeks."
Contact reporter Steven Slivka at sslivka@bouldercityreview.com or at 702-586-9401. Follow @StevenSlivka on Twitter.