Three more join race for City Council; 7 candidates to vie for 2 seats
February 1, 2017 - 2:44 pm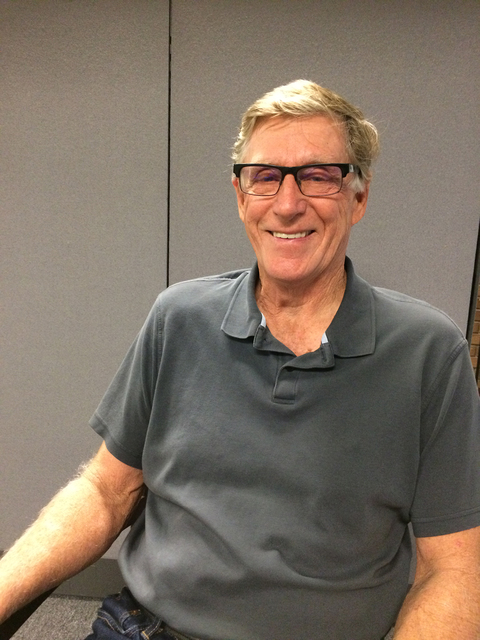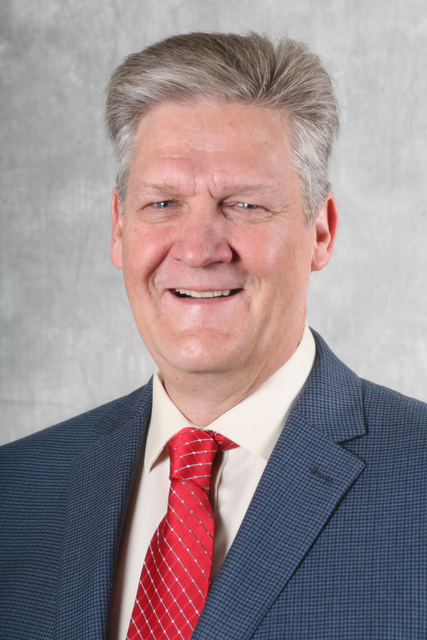 Two additional residents have filed their papers to run for a seat on City Council and a third has announced his intention to file late today, bringing the total to seven people vying for two seats.
Jordan Mathisen and John Milburn have filed their paperwork with the city clerk, and former mayor and councilman Eric Lundgaard said he will file his paperwork late this afternoon.
The filing period for the April primary closes at 5 p.m. today.
Previously, Councilman Cam Walker, Warren Harhay, Fritz McDonald and Kiernan McManus filed their papers on Jan. 26, the first day of the filing period.
"I only decided to run 48 hours ago," Milburn said Tuesday afternoon. "It had never entered my mind to do this, but I had people in town who I respect a lot that flattered me into thinking I should run."
He said he has always considered himself a reasonable man and a good listener, qualities he feels are essential during this election.
"We need someone who is reasonable and willing to listen to the people, and I feel that is one of my strengths."
Prior to retiring, the 52-year resident of Boulder City was a physics and chemistry teacher at Boulder City High School. He also coached the boys and girls basketball teams and golf team to several state championships.
Milburn said he is currently doing his "homework" to carefully study the issues facing Boulder City.
"I do value others' opinions, but I am more of a science person. I need the facts."
A family man, with two children, stepchildren and grandchildren, Milburn said he wants the city to remain a good place for families. He is concerned about the effects of Interstate 11 as well as growth issues.
"I think both sides want the same thing. The question is how to go about to achieve it," he said.
Milburn is a past president of the Boulder City Sunrise Rotary Club and volunteers with Emergency Aid of Boulder City. Last year, he and his wife, Christine, were recipients of Boulder City Hospital Foundation's Heart of the Community Award.
Lundgaard said he is returning the political forum because he feels people need more choices about who their elected officials are.
"Anyone who is passionate about the city should run. The more people there are, the more ideas come forth in the election. It's better for the city," he said.
A resident of the community since 1981, Lundgaard was on the City Council from 1985 to 1997, and served two terms as mayor. He said he is concerned about how I-11 will change the city and its residents of all ages.
"The bypass should send up warning signals," he said, noting how Interstate 40 changed small communities in Arizona. "It doesn't matter how (the closure of ) Vons happened, or the Browder building or the Scratch House. Having all those boarded up buildings looks bad."
About potential land uses, he said "more possibilities is not really a plan. Communities need to grow and change and involve citizens in the process."
However, he said he also believes firm plans for parcels already approved for development by voters must be in place before anything else should be considered.
Lundgaard has served on various county, state and national boards, and is a member of the Rotary Club of Boulder City.
He calls all of his efforts on behalf of the city and its residents a "labor of love."
Mathisen did not return requests for comment and will likely withdraw from the race because he does not meet the two-year residency requirement, according to City Clerk Lorene Krumm.
Krumm said that Mathisen was registered to vote in Henderson and voted in that city as a Henderson resident as recently as November.
Because of the number of council candidates, a primary election will be held April 4 to narrow the field.
According to Krumm, the primary could advance four candidates to the June 13 general election. However, if any of the candidates receives enough votes to equal or exceed the majority of number of voters casting ballots, then that person or people will be declared elected, she said.
If one person is elected during the primary, only the next two highest vote recipients will advance to the general election.
"Two people can win in the primary," she said. "Then we would only have a general election if there are ballot questions."
Early voting will take place at City Hall on March 22-25.
Residents can cast their votes during the primary at the city's two vote centers, at the Boulder City Park and Recreation Center, 900 Arizona St., or King Elementary School, 888 Adams Blvd.
Hali Bernstein Saylor is editor of the Boulder City Review. She can be reached at hsaylor@bouldercityreview.com or at 702-586-9523. Follow @HalisComment on Twitter.