Temperatures rise, records fall; High demand strains aging power grid, more outages possible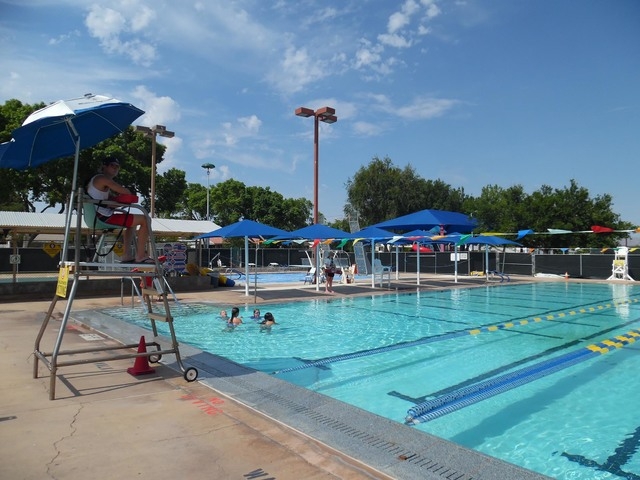 Boulder City is under an excessive heat warning and, as temperatures rise in the triple digits, the city's power grid could struggle to operate.
On Sunday the city experienced a two-hour power outage in the residential areas south of Adams Boulevard. The cause of the outage was an old and overworked transformer.
"A transformer failed and took out power to a lot of houses," Public Works Director Scott Hansen said. "We don't have many things like fuse cabinets that would stop an outage before it gets to more houses so when a transformer goes out it takes out all the areas that use that transformer."
Boulder City and the rest of Southern Nevada are going through an extremely hot period. Monday saw a high of 115 degrees in Las Vegas, breaking the previous June 20 record of 113 degrees set last year.
Boulder City also hit 115 degrees, according to the National Weather Service; however official records for temperatures in the city have not been kept since 2005, so Monday's record heat is unofficial. When the power went out on Sunday the high was 109 degrees, and the weather is projected to stay in the triple digits past the end of June.
National Weather Service meteorologist Barry Pierce said while the heat warning could possibly end this week, the high temperatures would not.
"We have an excessive heat warning that is supposed to go on until Wednesday, but that doesn't mean the heat is going to stop Wednesday night. The rest of the week is still going to be six or seven degrees over 100," Pierce said on Tuesday.
High temperatures are a problem for any power grid, but they pose a bigger issue for older systems like the one in Boulder City. Simply put, consumers use more energy during the hotter months and that puts an enormous amount of strain on the city's power structure.
Hansen said that heat factored into Sunday's power outage.
"We see a higher use of power in the summer," Hansen said. "It is hot outside and everyone is running air conditioning, and that puts a lot of strain on our power system. The heat definitely had something to do with the power outage."
The city has a number of rebates available that decrease electricity use and save residents some money while still keeping them cool during the hot months, including those for installing a newer model air conditioner, high-efficiency pool pump or solar heater and screens.
More info can be found at the city's website, http://www.bcnv.org/284/Electric-Rebate-Program.
Hansen said he encourages everyone to take part in the rebate program, but that the city's older power grid will continue to struggle with the heat.
"We are working with a system that needs a lot of work," Hansen said. "Unfortunately, I think we are going to have power outages for a number of years until we can design some improvements."
Upgrading the city's electric and water systems was one of the reasons City Council members voted on a utility rate increase to begin in October.
"One of the reasons for the rate increase was to fix our aging utilities," Hansen said. "We put money in the budget for that. I just don't want people to think we are going to raise rates and not fix the problem."
Contact reporter Max Lancaster at mlancaster @bouldercityreview.com or at 702-586-9401. Follow him on Twitter @MLancasterBCR.