Survey: City not doing enough for historic preservation
November 14, 2018 - 4:53 pm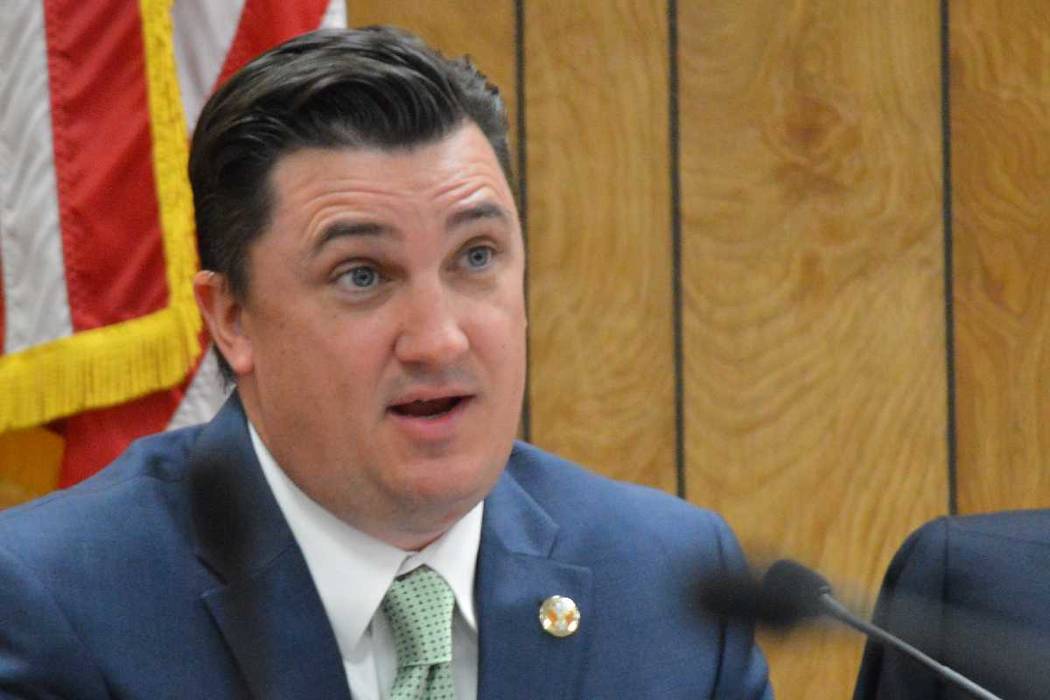 The majority of Boulder City residents who participated in a recent survey believe the city has an important role in promoting and preserving its historic properties, but fewer believe the city is doing a good job at fulfilling it.
Results from the survey were presented to City Council members during their meeting Tuesday, Nov. 13, night by Blair Davenport, a member of the Historic Preservation Committee who developed the survey.
From April to July, the committee performed the survey, at the request of City Council, to solicit information from residents about preservation issues. It received 866 responses from residents, business owners and property owners, including those in the historic district.
Davenport said 85 percent of the respondents identified the city has an important role to preserve and promote historic properties, but only 29 percent agree the city is doing a good job in that role.
Additionally, 77 percent identified neglect or abandonment of historic buildings as a threat to the city's historic resources, as well as 75 percent identifying demolition of historically significant buildings, including vacant ones that could be reused, as a threat.
Approximately half of the respondents believed the city's current historic code does not adequately protect historic resources in town and 78 percent cited a lack of knowledge of what the city's code is.
"I think there is a misunderstanding of what the preservation codes are," Councilman Kiernan McManus said after the presentation.
He said they are not meant to be a burden. They are meant to show standards for a historic area so that when property owners want to change something they can still stay in line with those standards.
"They're just not enforced. … It's just we don't do it the way we're supposed to," he said.
Councilman Rich Shuman said he thought the city should preserve, promote and educate in terms of its history.
"We need to start talking about our history and getting it out there. … With regards to historic promotion, I think it's vitally important to repurpose buildings," he said.
He also said streets, parks and common areas should be preserved, too.
Councilwoman Peggy Leavitt said two other important aspects of historic preservation were fundraising and public/private partnerships, and both should be taken into account as the city moves forward.
She also said she thought people may have different definitions of what historic preservation is. Some may think it's adaptively reusing older buildings and others may think its just restoration.
"Those things will have to be worked out in moving forward," she said.
Mayor Rod Woodbury said the next step is to make an action plan regarding historic preservation.
"We should be better at it," he said. "We do value history in Boulder City and need to figure out better ways to do that. … We need a plan. We need priorities and we need funding."
Resident Glenn Feyen was one of several residents in favor of historic preservation. He said he was a firm believer in historic preservation and that he thought repurposing buildings was a great idea.
Community Development Director Michael Mays said the city is in the process of selecting a consultant to inventory all city-owned buildings. He also said the only inventory of privately owned historic buildings in town was done in the 1980s.
Also at Tuesday's meeting, council:
■ Introduced an ordinance to revise required city account minimum reserves, set required balances for emergency event reserves and deleting outdated requirements regarding payment for the third straw at Lake Mead, a Southern Nevada Water Authority project to draw water from the reservoir. The item will be considered at the Tuesday, Nov. 27, council meeting.
■ Introduced an agreement between Boulder City and DesertLink LLC for a nonexclusive easement for the construction and operation of a transmission line to link the Harry S. Allen substation to the Eldorado substation. This item will be considered at the Tuesday, Nov. 27, council meeting.
■ Recognized the Boulder City High School volleyball, boys tennis and girls golf teams and other individual athletes for their recent achievements at state competitions.
■ Accepted McManus' resignation from the audit review committee and approved Marty Rihel its new member.
Contact reporter Celia Shortt Goodyear at cgoodyear@bouldercityreview.com or at 702-586-9401. Follow her on Twitter @csgoodyear.