Strategic plan update to hone city's goals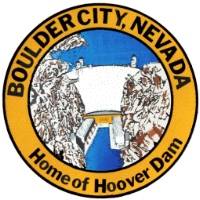 The city is updating its strategic plan and hopes to have it completed by the end of the year.
At its meeting Tuesday, July 10, City Council unanimously approved a $69,995 contract with Management Partners for the update. The city had received three bids, and theirs was the lowest.
The purpose of the strategic plan is to set overriding goals for the community, said Mayor Rod Woodbury.
Their project proposal for Boulder City includes gathering and analyzing information through eight community meetings and questionnaires, providing guidance for an environmental scan, preparing and facilitating strategic planning workshops, and preparing and implementing the strategic plan and its action plan.
Management Partners, founded in 1994 and with offices in Ohio and California, has done projects all over the United States including a purchasing review for Las Vegas. It estimates the project will take 20-22 weeks or 5-5½ months.
During the discussions, Councilman Kiernan McManus said there were a lot of similarities with the last few strategic plans.
"The need to have a completely new plan does not seem to be urgent at this time," he said.
He also said that the lowest bid seemed to fall along the lines of the city's needs.
Councilwoman Peggy Leavitt agreed and said that Management Partner's proposal fit into the city manager's desired timeline for completion of five to six months.
Woodbury said he did not think the strategic plan would change that much and he agreed with the timeline. He also said that the community would be involved in the project.
Both Councilmen Warren Harhay and Rich Shuman agreed with other members and with Management Partner's proposal.
During public comment, resident Judy Dechaine said she thought the lowest bid fit the needs of the city best. Planning Commissioner Tom Clements told the council he'd like to be on a public input committee for the project.
Before council members voted, City Manager Al Noyola disclosed that he had worked with Management Partners in the past. Due to that prior working relationship, he said he had stayed out of the request for proposal process and let Administrative Officer Bryce Boldt handle it.
GC Garcia and Berkeley Research Group also submitted proposals for the update. Garcia's bid was for $244,840 to $247,900, and Berkeley's was for $145,000.
Contact reporter Celia Shortt Goodyear at cgoodyear@bouldercityreview.com or at 702-586-9401. Follow her on Twitter @csgoodyear.