St. Jude's board plans comeback after turmoil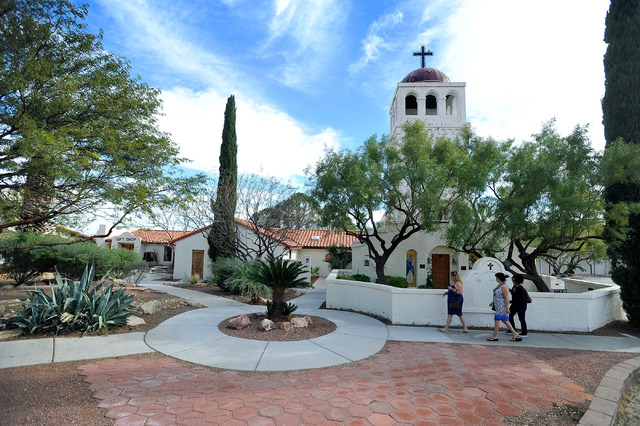 National board members for St. Jude's Ranch for Children are working "aggressively" on a transition plan to accomplish the mission of the struggling nonprofit for abused and neglected youth.
But the board — which has been rocked by the departure of five Nevada board members and the resignation of the organization's executive director amid questions about the improper use of restricted funds — didn't provide details of the transition plan to the Las Vegas Review-Journal. Board members held a closed meeting Tuesday and may release more information on how the nonprofit will proceed.
The board has named two executive directors, one for its Boulder City campus and one for the San Antonio campus. However, those promotions were made Feb. 1, before the Feb. 26 resignation of the nonprofit's longtime CEO Christine Spadafor, according to an internal email sent to staff.
Former employees began to air concerns about the nonprofit's management about six months ago, sparking escalating turmoil, internal investigations and the resignation of four Nevada national board members, upper-management employees and ultimately Spadafor. A fifth board member from Nevada also stepped down to take another position on St. Jude's foundation oversight board.
Documents from St. Jude's obtained by the Review-Journal show that Spadafor — not another employee as Spadafor and a board member initially indicated — authorized short-term loans of an unspecified amount of restricted funds last year while waiting for approval of a $1.5 million line of bank credit for the cash-strapped nonprofit.
St. Jude's, with a budget of $9.8 million, has 130 employees at seven locations in Nevada and Texas. The Boulder City campus is a county-licensed therapeutic foster care agency.
Staff changes made within St. Jude's that were effective Feb. 1 included promoting former Nevada regional director Myesha Wilson to executive director for Nevada, and former Texas regional director Tara Roussett to executive director for Texas.
The nonprofit is not affiliated with St. Jude's Children's Research Hospital, which has received a few calls as a result of the problems at St. Jude's Ranch, according to Niki Sands, artist ambassador for the Las Vegas chapter of St. Jude's Research Hospital.
Although St. Jude's management issues and its highly paid former leader have been under scrutiny, its programs have received little attention.
M. Alexis Kennedy, an associate professor at the University of Nevada, Las Vegas' criminal justice department, recently found the results of St. Jude's Crossings Program, a transitional housing program for young adults in Las Vegas, to be exceptional.
However, the expert wasn't able to draw conclusions about program outcomes at the Boulder City campus because of the way the files are maintained. She did make "recommendations on how to improve tracking on the challenges and needs of the children."
Kennedy wasn't able to say more. "Until they release the report, I can't talk about it," she said.
St. Jude's did not release the review.
"There is no way to conclude from these files that the children are not being well cared for or that the primary concern of all (St. Jude's) staff is anything but the care of these children," the board said.
"If at any time the ranch believed these vulnerable children were being underserved or not well cared for, the St. Jude's Ranch staff and board would take prompt corrective action."
St. Jude's operations are reviewed annually by the Clark County Family Services Department and have continually been found in compliance, according to the board.
Clark County spokesman Erik Pappa said the county doesn't get involved with St. Jude's internal financial issues, such as those that recently unfolded at the nonprofit.
Organizations undergo these kinds of reviews to make improvements and the county doesn't have an issue with that, he said.
Susan Roske, an attorney with the Clark County juvenile public defender's office, said juvenile justice has been disappointed with St. Jude's Pregnant and Parenting Teen Program, which was launched in 2009. The program serves at-risk mothers ages 10 to 17.
"I've been very disappointed because they accept so few of the clients that we refer," she said. "It just seems like they don't want the juvenile justice kids out there."
Juvenile justice officials struggle to find placements for teen moms because there are limited options in Clark County.
Often, when the court tried to refer clients to St. Jude's, Roske was told that the program was not in operation, but would be opening soon, she said.
The few juvenile justice clients that St. Jude's did take didn't last long in the program before they were removed for "behavioral issues," Roske said.
Contact Yesenia Amaro at yamaro@reviewjournal.com at 702-383-0440. Find her on Twitter: @YeseniaAmaro.