Spring Jam boosts Boulder City, residents' spirits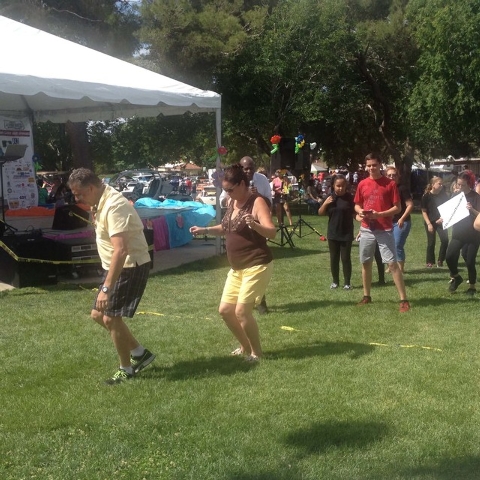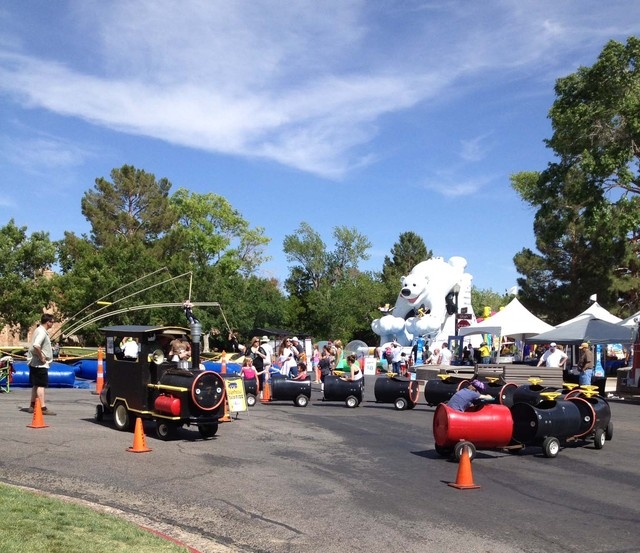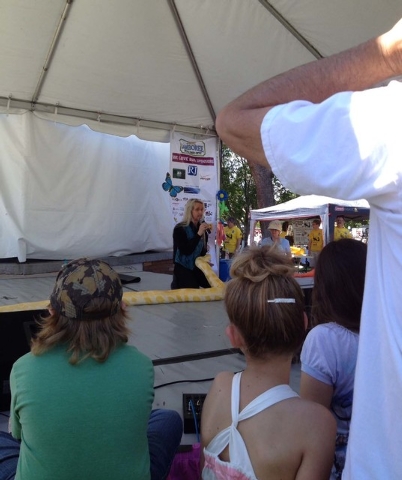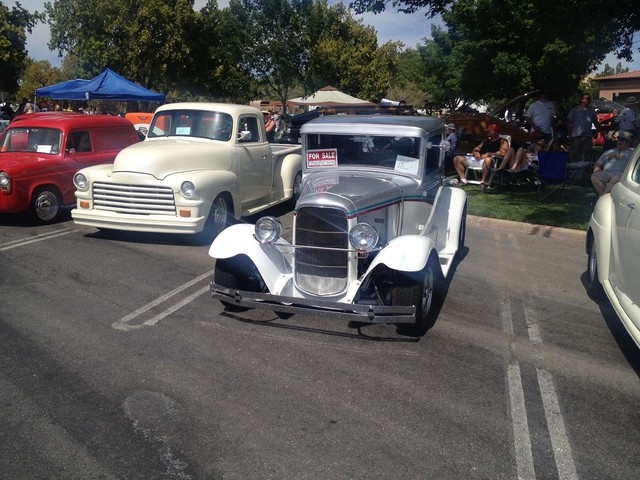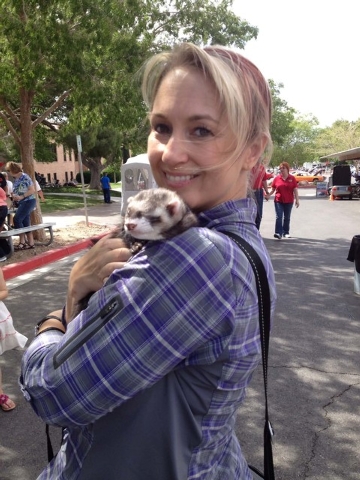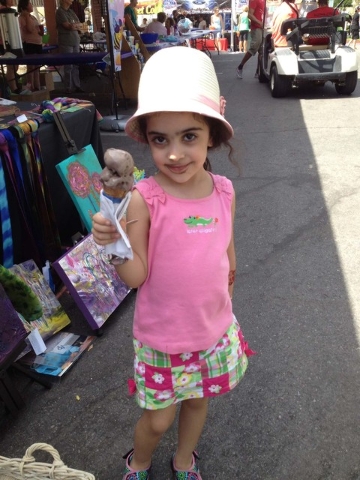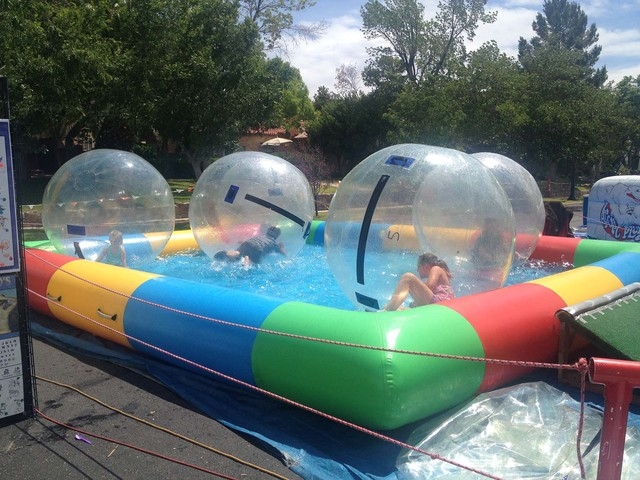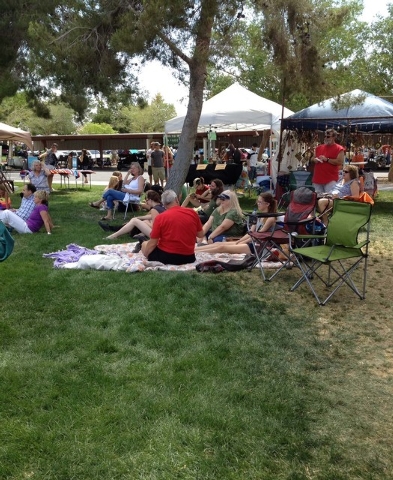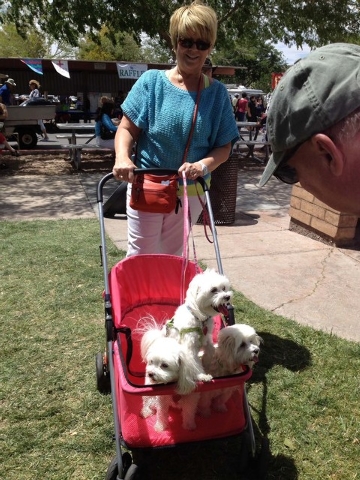 Under the May periwinkle sky and the 90-degree Fahrenheit desert heat, thousands of people basked in the Spring Jamboree to kick off the season of good vibes in Boulder City.
The 37th annual Spring Jam featured numerous food choices that ranged from gyros to pizza, to old-fashioned ice cream, as well as several vendors that included jewelry salespeople and custom-sign makers trying to boost the local economy in Boulder City.
The annual Little Miss and Little Mister pageant kicked the festivities off Saturday morning as people filed into the park. Three-year-olds Morgen Terrill and Carson Conway were crowned Little Miss and Little Mister, respectively, and both toddlers reacted differently after their names were called.
"They called her name and she was excited because she won a crown, but then she wanted to jump in the bounce house," said Morgen's mother, Bridget Terrill. "She didn't even know she won."
Terrill said when Morgen was asked what her favorite food was during the competition, she told them it was "the dark ice cream."
"She likes cotton candy ice cream and her favorite colors are pink and purple," Terrill said.
Krista Conway said her son was more self-assured after he won.
"He kept saying, 'I'm Mr. Boulder City, I'm Mr. Boulder City,'" Conway recalled. "After he won we let him get a toy at Toys R Us and he picked out a giant monster truck."
Conway, who participated in the Little Miss pageant when she was a child, said she was emotional after Carson was announced as the winner.
"I cried when he won," she said. "I've lived here my whole life and I was in the Little Miss Pageant when I was a kid, but I didn't win. My husband was laughing at me when I cried."
When festivalgoers weren't stuffing their faces from the 13 food vendors or watching live music and performances on the main stage, they took in the glory of the hundreds of vintage cars parked outside City Hall.
The classic cars garnered the attention of most visitors at Spring Jam, as automobiles from every decade since the 1920s were on display for visitors to bask in the history, as well as peek under their hoods.
But if classic cars or live music wasn't enough, visitors had the opportunity to watch Steve August and his "Zoo to You" show, a performance that features several exotic animals, including the main attraction — a 16-foot albino Burmese python named Mr. Sparkle.
This was August's first Spring Jam, but he said the hospitality he was shown and the feedback he received made him want to return next year.
"Zoo to You" only does shows with animals that have been rescued, and August said he tries to slip in a little education about the types of animals he performs with, including the 16-foot albino python.
"We like to inform the audience that albinism is a genetic disease, and sometimes it changes their mind on whether they really want an animal like that," he said. "We try to have a healthy mix of education in the show."
August said many are surprised to learn that snakes are bumpy like an orange, as opposed to the misconception of them being slimy. He said people enjoy their experience more knowing that.
"We had a great time, and we'd love the opportunity to come back next year," August said. "The kindness was there, and the people were just wonderful."