Splash park closing for repairs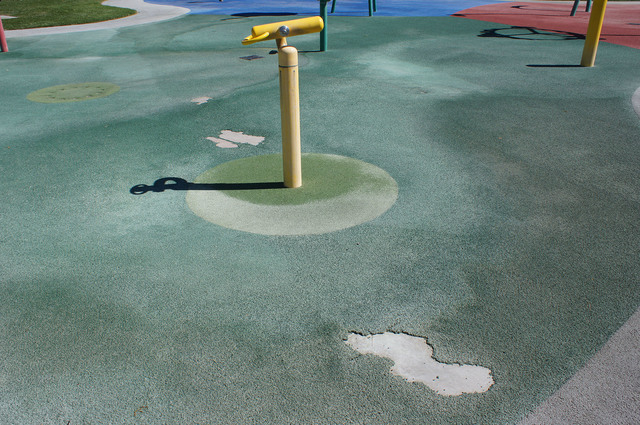 The splash park at Veterans Memorial Park will be closed June 23-27 while city crews work on "capping the safety surfacing," according to Roger Hall, director of the city's parks and recreation department.
"The safety surfacing is coming up — little pieces are coming up — and we're putting a cap over the top of it to seal it, to give it a couple more years of life."
Before the splash park opened for the season, there was a large hole that needed to be repaired. That was when the safety surfacing problem was noticed.
Hall said he doesn't like to close the water feature during the summer season, but the repairs are necessary to add several more years of use to the splash park and prevent it from failing. The new seal on the safety surface should extend its life by about five years, he said.
The area will be open Sunday until about 9 p.m. before work begins Monday. If all goes according to plan, the splash park should reopen June 28.
Cost of the project is just less than $10,000.
Funding to make the repairs to the splash park had to be approved by the City Council, which pushed its start date to the start of summer.