Solemn services mark Memorial Day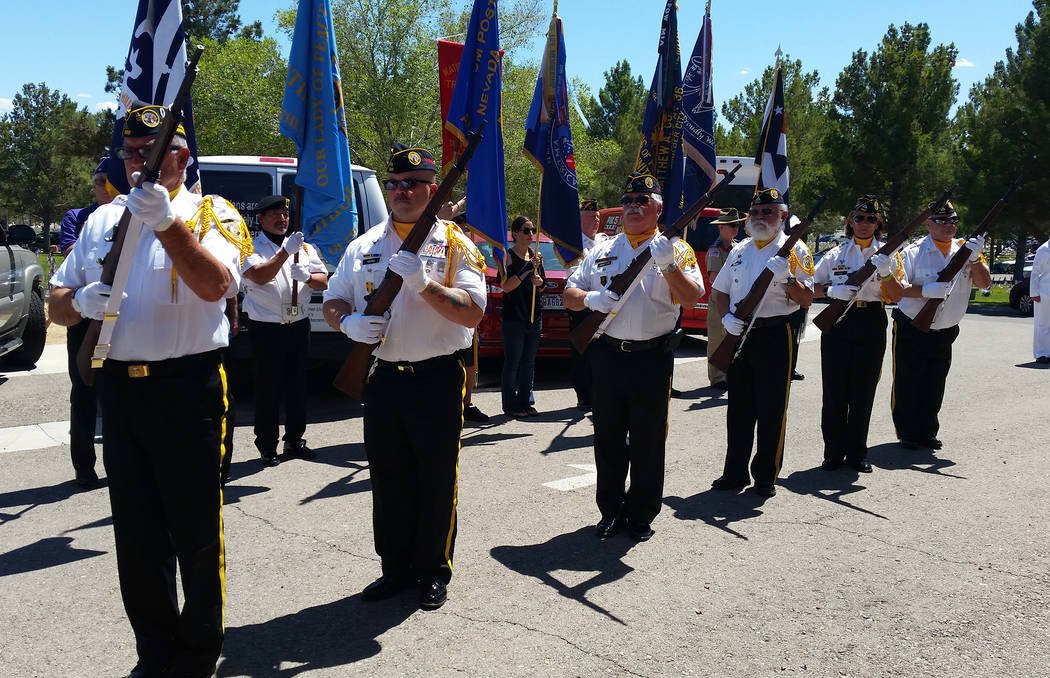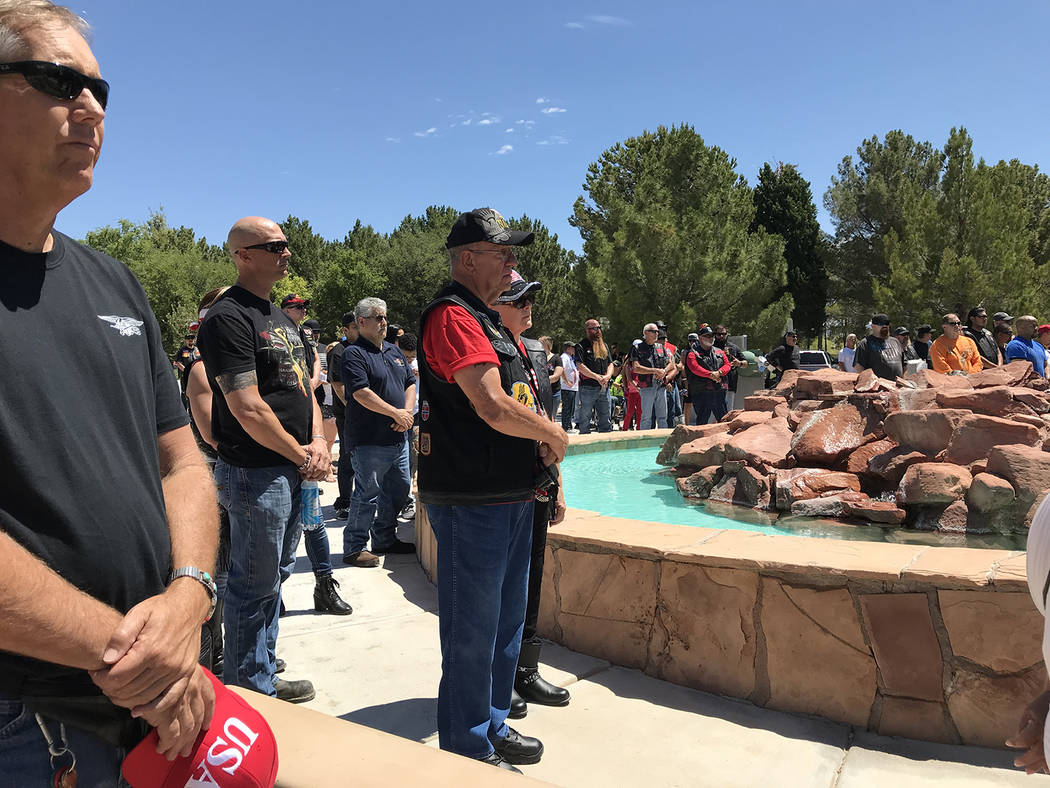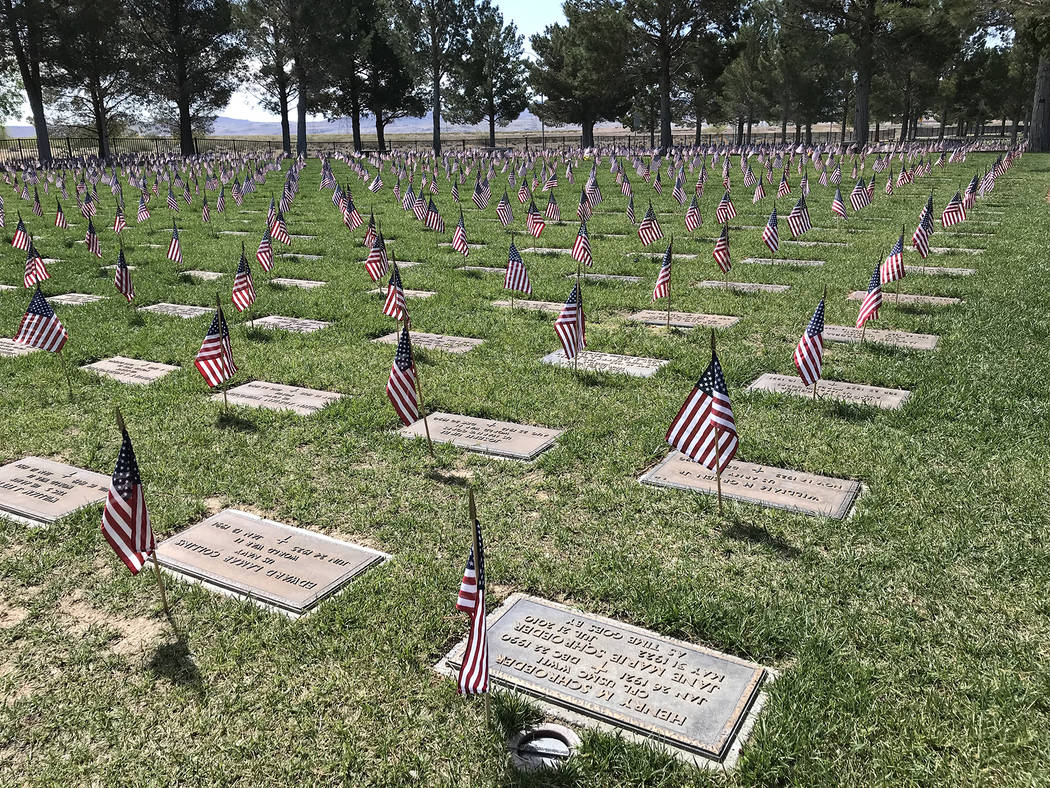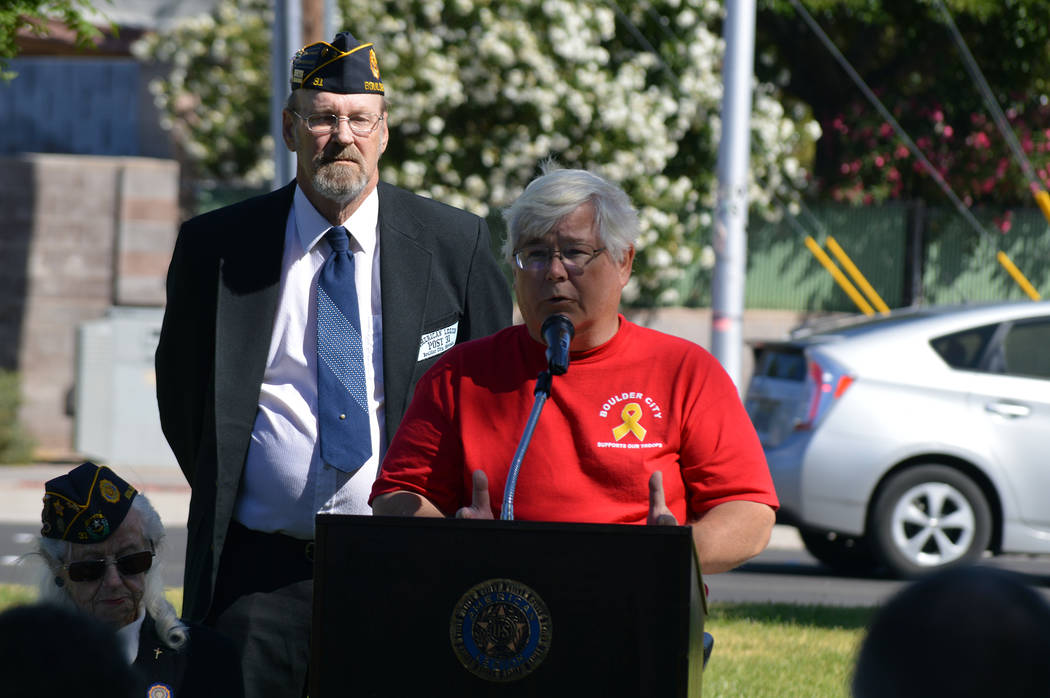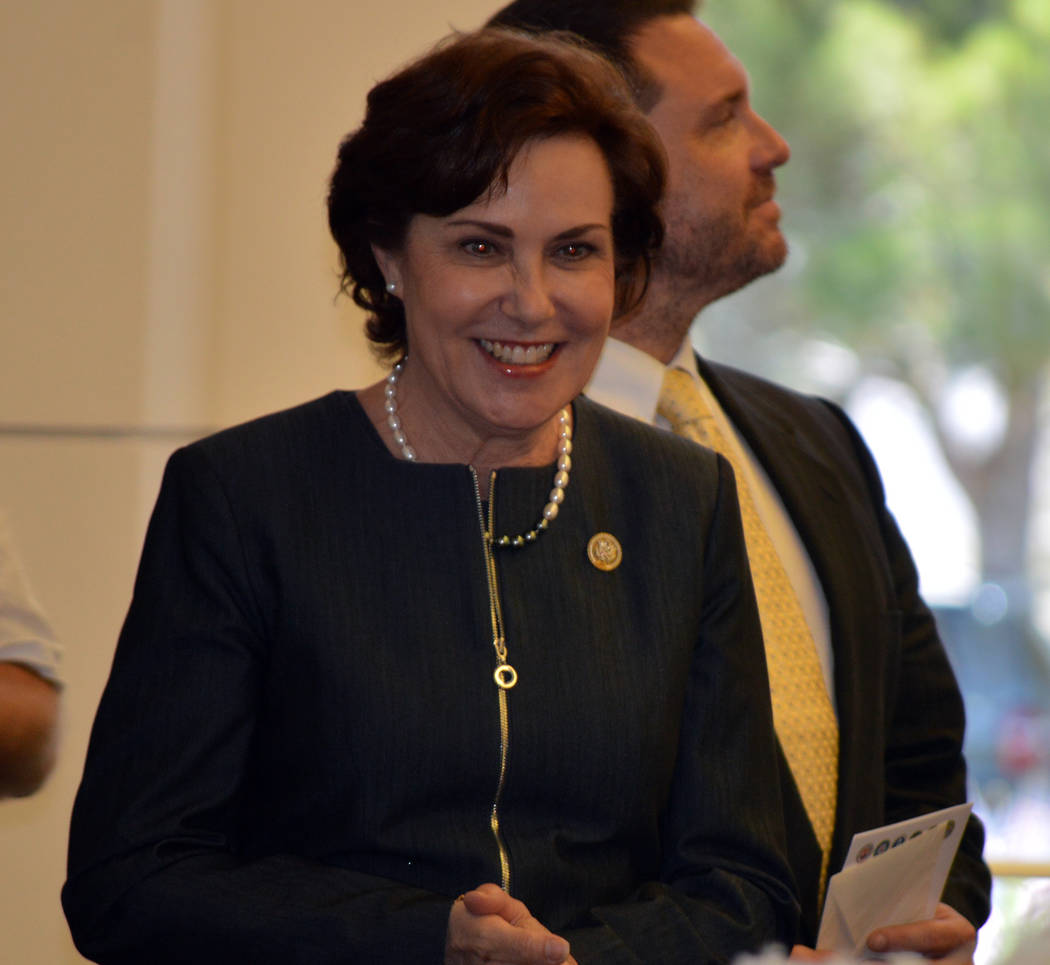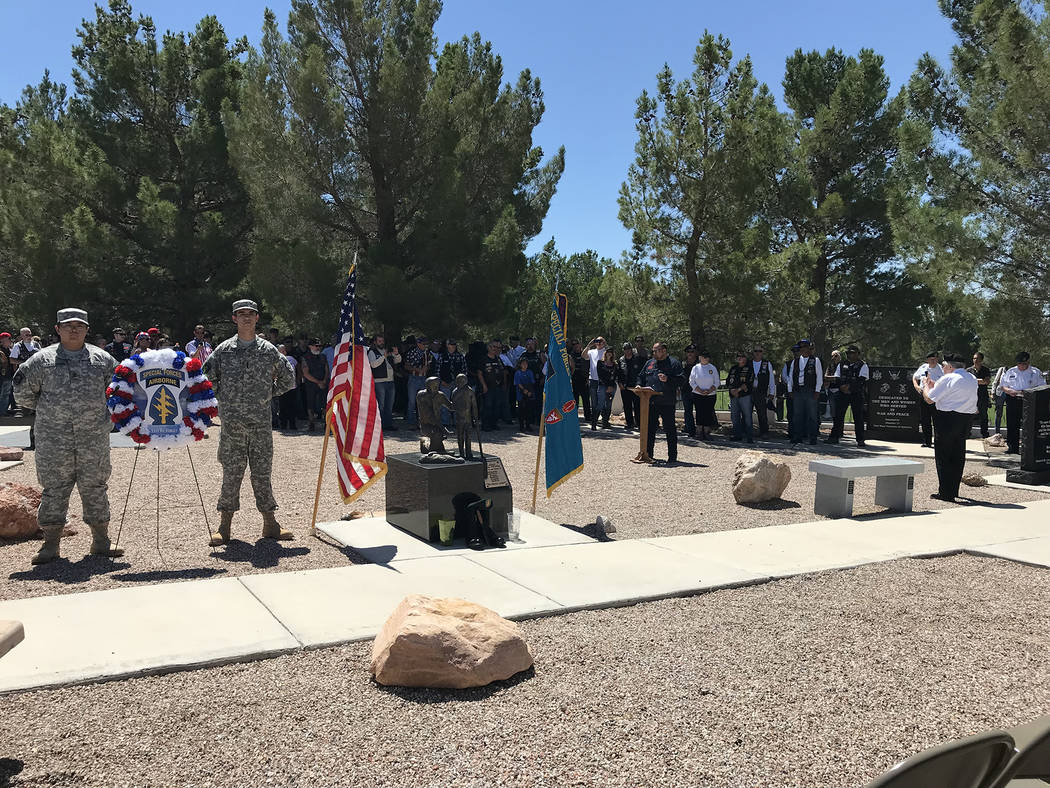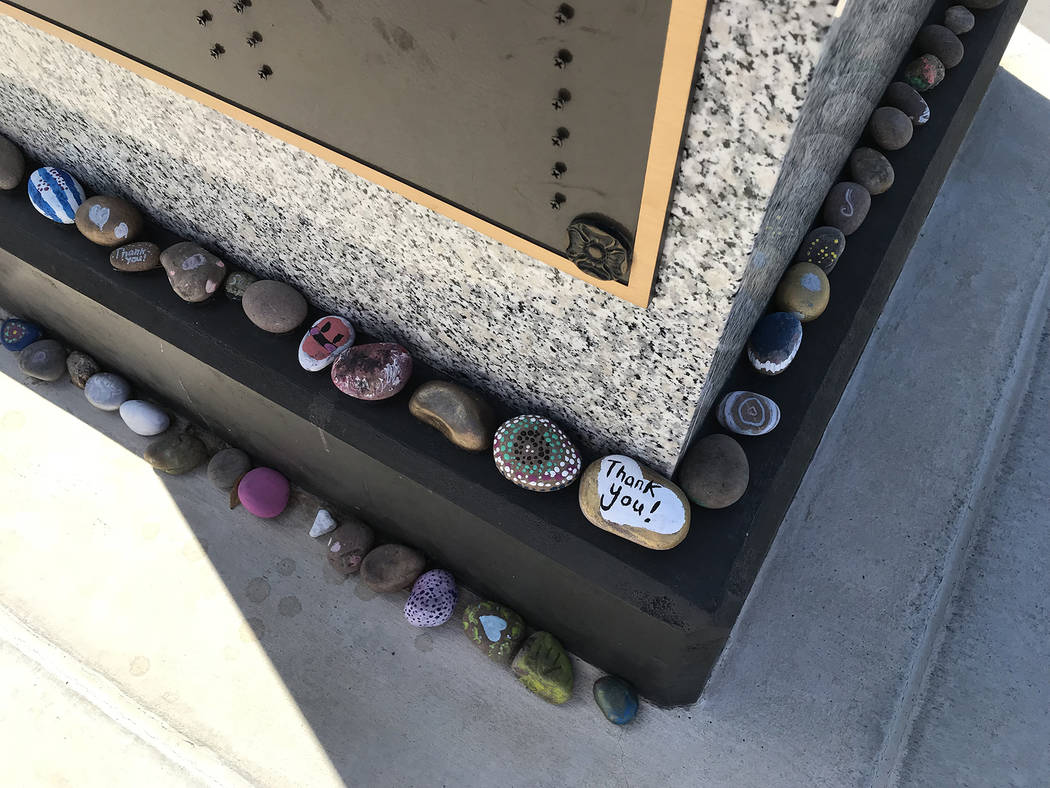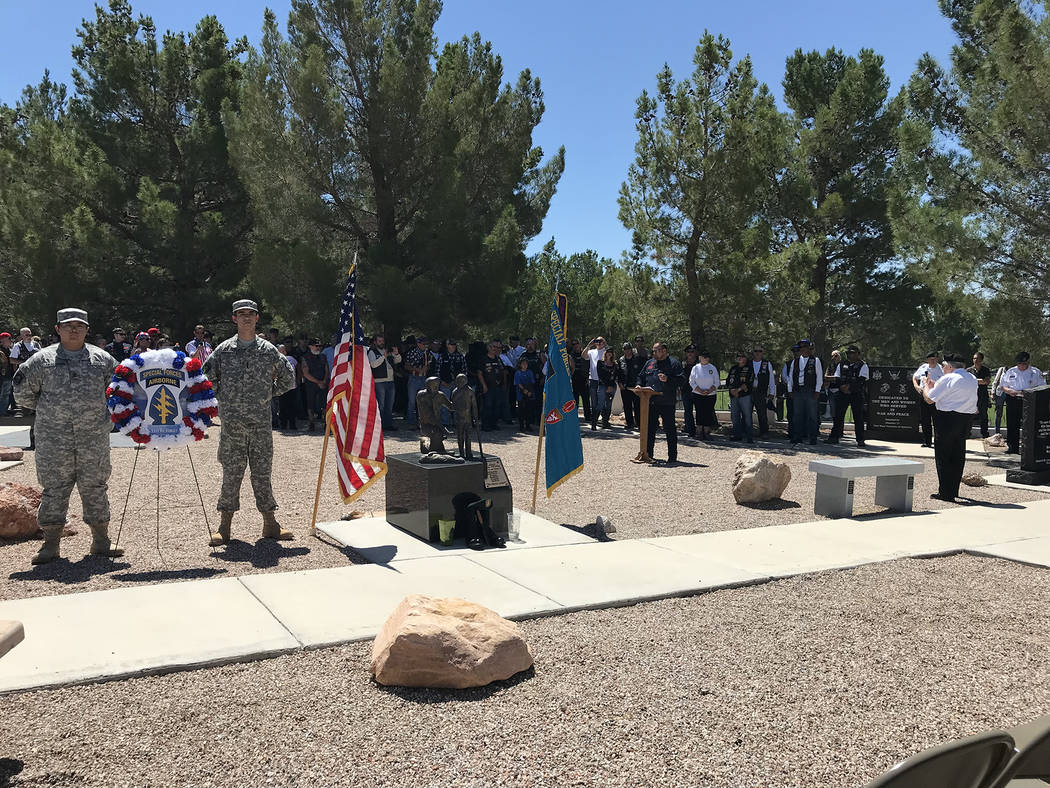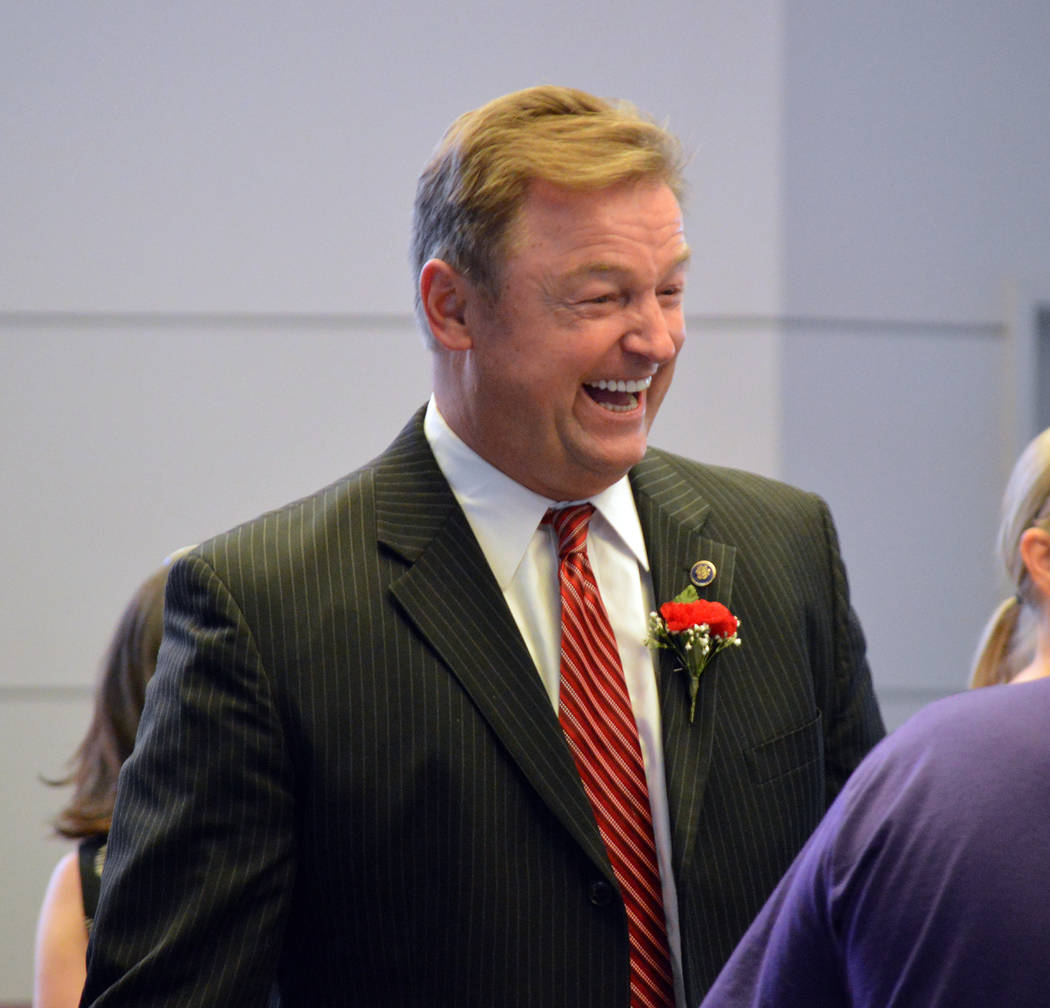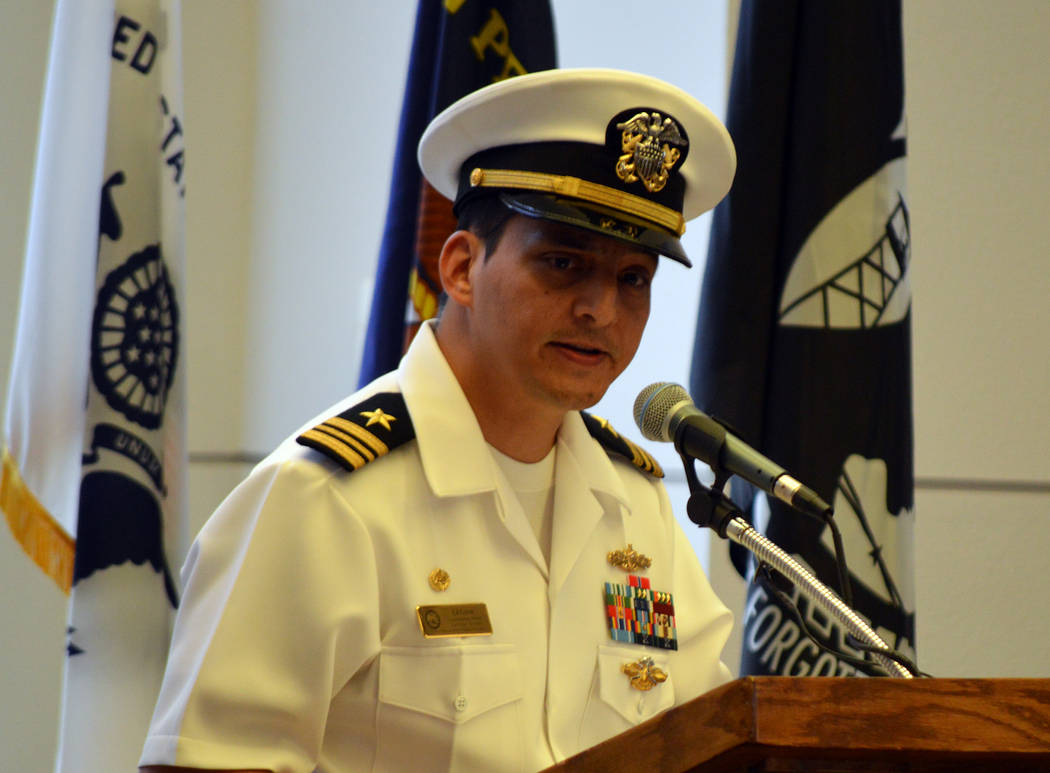 On Memorial Day weekend in Boulder City, residents, visitors and dignitaries gave of their time to remember and honor those in the military who died protecting the United States.
The ceremonies began with a thunderous start as between 1,500 and 2,000 motorcyclists rode from Hoover Dam to the Southern Nevada Veterans Memorial Cemetery on Sunday morning. The annual Fly Your Flags Over Hoover Dam run culminated at the cemetery with the Vietnam Vets Legacy Vets Motorcycle Club joined with the Special Forces Association, Chapter 51, of Las Vegas to present a tribute to their fallen brothers.
"Memorial Day is our nation's solemn reminder that freedom is not truly free," said Arrow, president of the motorcycle club. "I want to thank the biker community for coming to pay such respect to these warriors."
He said the ceremony is a way to "keep the fallen in mind and their families in your heart." It also is a reminder to celebrate life, live it to the fullest and never give up.
Aurelio Flores, president of the Special Forces Association chapter, said the event honors the military's fallen soldiers, those who have served and those who are still serving. "Fallen But Not Forgotten" was theme of this year's memorial service.
Since last Memorial Day, five Green Berets have been killed, including four that we ambushed in Niger when they were helping train Nigerian security forces.
Approximately 60 people attended the program on Monday morning hosted by Boulder City's American Legion Post 31 at Boulder City Cemetery.
"It's a solemn day, honoring those who have given their lives fighting for us," said City Councilman Kiernan McManus, who the keynote speaker.
He encouraged everyone to remember the bright future given to them by those sacrifices and that Boulder City also looks to its history for its future.
"It's an honor," he said of speaking at the program. "I'm just so happy to see the people of Boulder City remember to come out on days like this, too, and remember on Memorial Day those who have died."
The Nevada Department of Veterans Services hosted a Memorial Day ceremony at the chapel at the Southern Nevada Veterans Memorial Cemetery on Monday afternoon. Those in attendance included some of Nevada's state and national leaders including, U.S. Sens. Dean Heller and Catherine Cortez Masto, U.S. Reps. Jacky Rosen and Ruben Kihuen and Nevada Attorney General Adam Laxalt.
Navy Lt. Cmdr. Ed Giron was one of the keynote speakers and spoke about consistencies he found when researching America's military heroes and that he had experienced in his military career. Those themes included commitment to excellence and integrity in standards.
Giron, who is commander of the Naval Operations Support Center in Las Vegas, encouraged everyone to remember the sacrifices those heroes and other veterans made in protecting the country.
"We will always continue to remember our veterans, " he said. "We will never forget for the betterment of future generations."
Additionally, he had some words of advice for those who wanted to go into the military. "To those who want to go into service, the sacrifice is high but the reward for freedom is much higher," he said.
Nevada Department of Veterans Services Director and retired Army Col. Katherine Miller was the other keynote speaker, and she spoke on behalf of Gov. Brian Sandoval.
She spoke about recently finding her grandmother's grave.
"I don't know what I was expecting … what I experienced was very impactful," she said.
Her grandmother died during the Great Depression, and Miller said that she had never met her but felt connected to her when she touched the headstone.
On behalf of Sandoval, she encouraged everyone to join with "friends and strangers alike" to remember those were lost and to never forget them.
The program also featured musical performances by Phil Esser of Boulder City and the Grand Opera Society of Las Vegas as well as recognition of veterans, residents of the Nevada State Veterans Home in Boulder City, Blue Star Mothers, Gold Star Parents, and the Southern Nevada Veterans Memorial Cemetery Association members and volunteers.
The Scottish American Military Society, Post 711, presented the colors, and the Boulder City Veterans Pilot Group did a flyover in the missing man formation.
Contact reporter Celia Shortt Goodyear at cgoodyear@bouldercityreview.com or at 702-586-9401. Follow her on Twitter @csgoodyear.
Hali Bernstein Saylor is editor of the Boulder City Review. She can be reached at hsaylor@bouldercityreview.com or at 702-586-9523. Follow @HalisComment on Twitter.