Silver dollars, tokens found in casino's historic safe
January 4, 2023 - 3:29 pm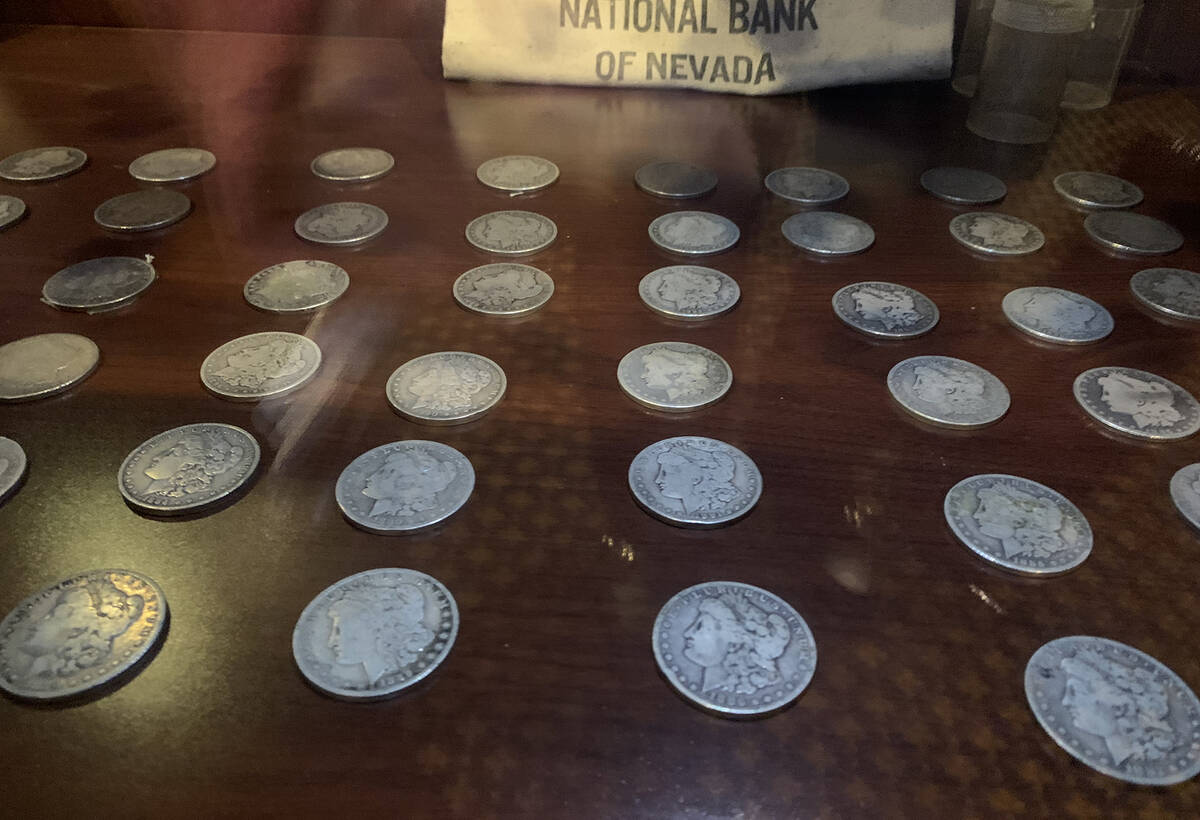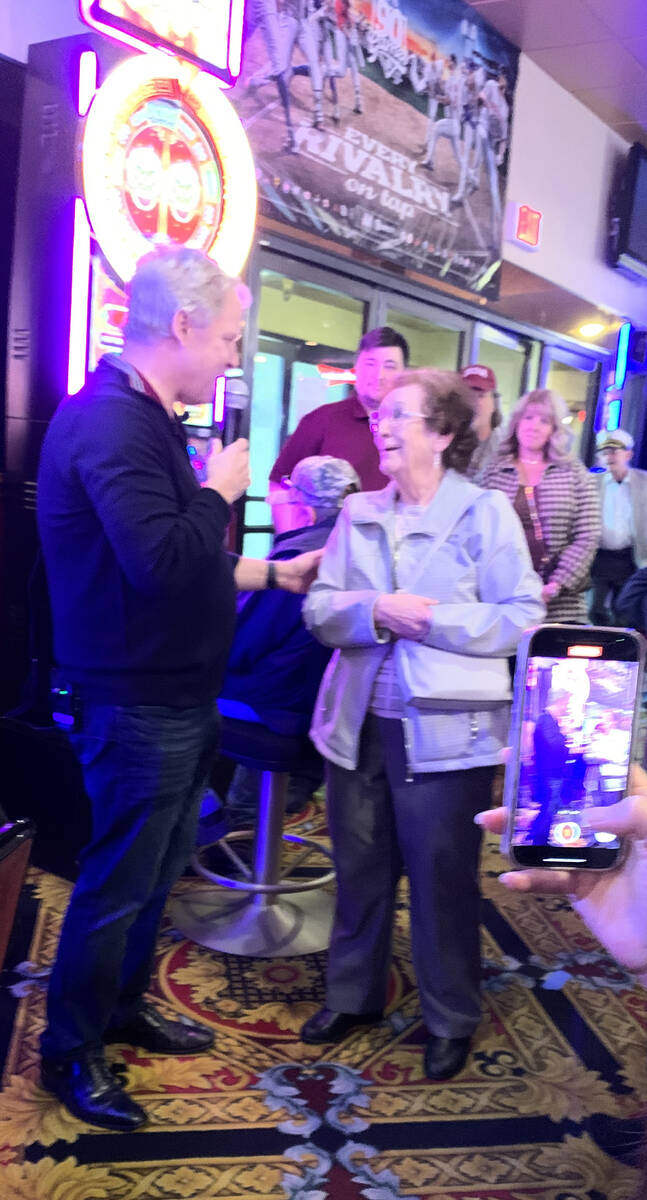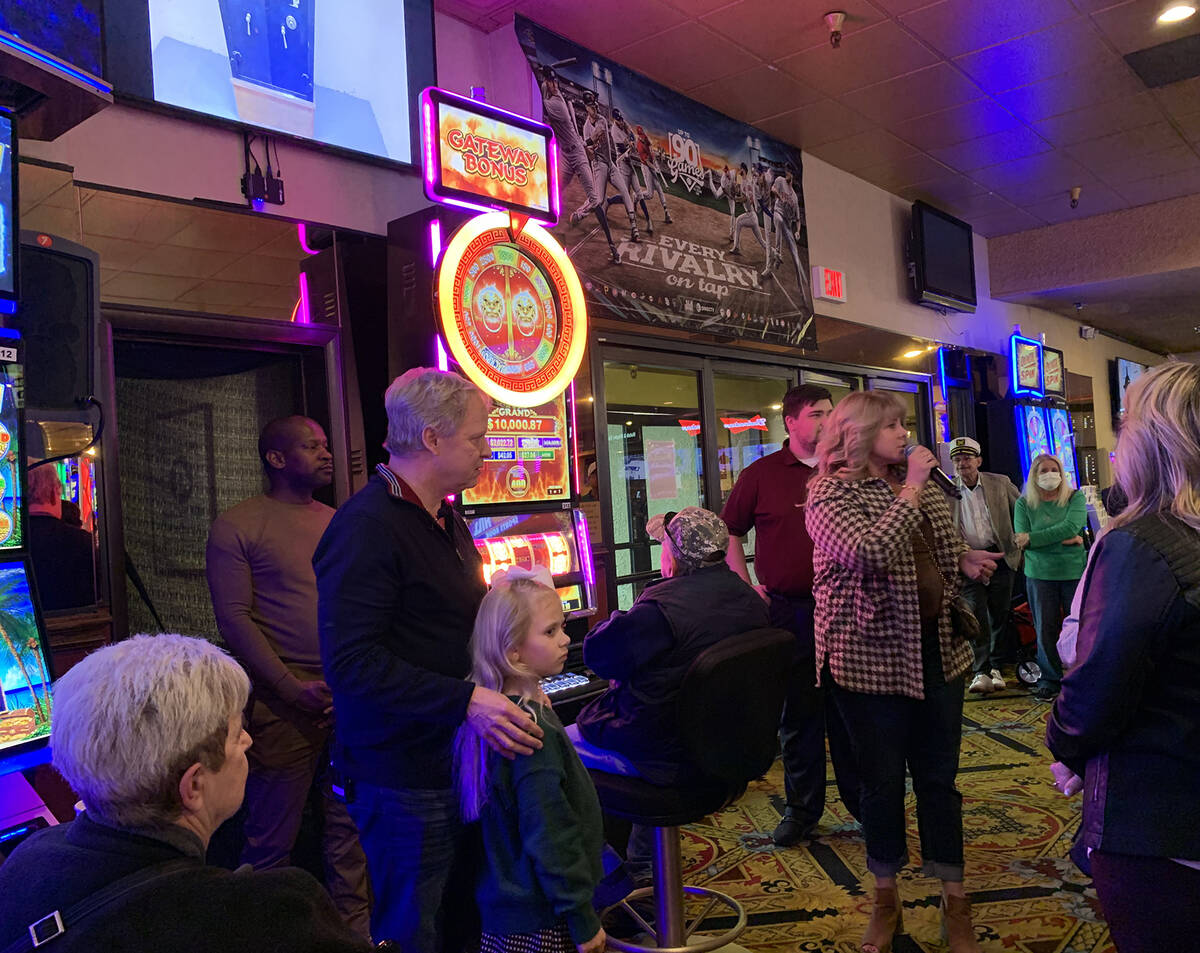 A bag full of silver dollars dating back to the 1870s, a bucket of change, some dice in an old cigar box and a box of blank checks were among the items discovered when a historic safe was opened at the Railroad Pass on Dec. 29.
Casino and hotel owner Joe DeSimone ended the year by solving a 40-plus-year-old mystery at the Railroad Pass: What was in the old safe?
Unlike when broadcast journalist Geraldo Rivera opened Al Capone's vault in 1986 during a two-hour live television special only to discover some debris and empty liquor bottles, the Railroad Pass' safe was not empty. It contained a bag of between 50 and 100 silver dollars dating back from 1879, along with dollar tokens for several Las Vegas casinos.
According to several online coin dealers, the Morgan dollars are worth about $30 each, depending on their condition.
Additionally, the safe contained a receipt dated Nov. 20, 1980, from Ewing Manufacturing, and some craps markers.
It was the first time in more than 40 years that the safe had been opened.
Prior to the official opening, DeSimone said he had a locksmith help him open the historic safe to make sure there were nothing like skeletons or snakes inside.
That doesn't mean the safe opening was without some suspense.
Jill Rowland-Lagan, CEO of the Boulder City Chamber of Commerce, who was invited to open the safe, couldn't get the combination to work despite trying numerous times. DeSimone also was unsuccessful.
Finally, a casino staff member was able to enter the combination successfully.
DeSimone, who was the only one with the combination, said after purchasing the casino in April 2015 he thought about opening the safe, but decided to wait for an appropriate time to have some fun.
Casino patrons and friends of DeSimone gathered for the historic opening.
After the safe was cleared of its contents, a time capsule was placed inside, scheduled to be opened in 48 years by DeSimone's children.
It contains casino memorabilia, a water bottle and program guide from the Boulder City Parks and Recreation Department, wine glass and information from the Boulder City Chamber of Commerce, a book from Henderson about the past 50 years of city history, aerial pictures of Railroad Pass from when DeSimone bought the property and today, a DeSimone family portrait and two issues of the Boulder City Review, one from August when the casino celebrated its 90th anniversary and one from Dec. 29, 2022.
Railroad Pass' connection to Boulder City dates back to 1931, when it was built as a place where those building the Hoover Dam could go to gamble or drink. The safe was used by the federal government to house their paychecks.
Boulder City Mayor Joe Hardy said it was an appropriate tribute to the casino's history as it is the longest continuously operating casino in the state and country.
Among those attending the safe opening were Pat Deike and her family. Deike and her late husband, Robert, owned and operated the casino from 1971-76.
Hali Bernstein Saylor is editor of the Boulder City Review. She can be reached at hsaylor@bouldercityreview.com or at 702-586-9523. Follow @HalisComment on Twitter.