Settlement negotiations in case against city ongoing
February 22, 2023 - 3:38 pm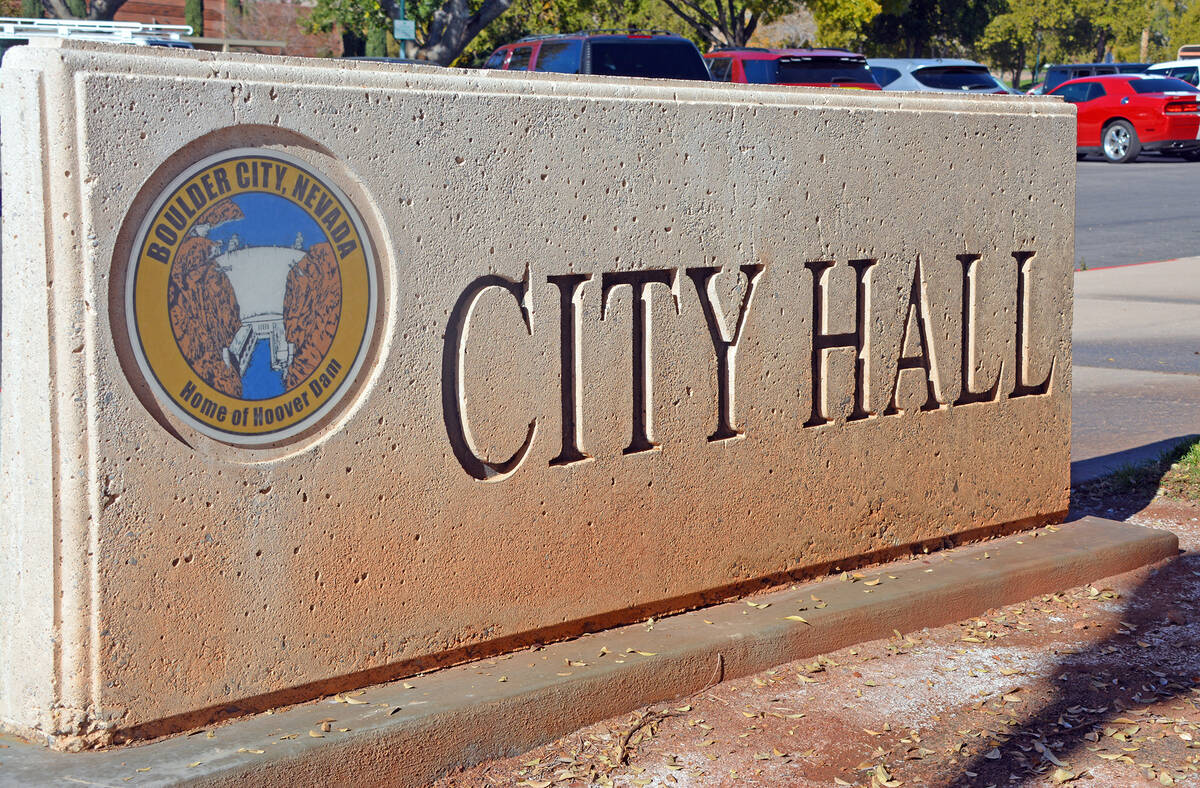 A 60-day stay has been issued by the Nevada Supreme Court in the lawsuit filed by the former city attorney and city manager against the city and a former mayor and council member.
According to the stay, issued Feb. 15, the parties — appellants former City Attorney Steve Morris and former City Manager Al Noyola and respondents the city of Boulder City, former Mayor Kiernan McManus and former Councilwoman Tracy Folda — jointly asked for the 60-day delay to allow for settlement negotiations.
Further, it states "The parties have recently re-initiated settlement discussions. As a result of those discussions, the parties have reached an agreement in principle to settle the claims in this matter. The parties are currently negotiating the terms of settlement and are also working to ensure that any agreed-to terms of settlement are timely noticed and placed on the agenda for the earliest possible meeting of the City Council of Boulder City."
City Attorney Brittany Walker confirmed the settlement negotiations, as did Noyola.
"The city and I are exploring settlement," he said in an exclusive message to the Boulder City Review.
The lawsuits against the city and former officials were filed after neither of the former employees were paid severance when they were terminated in October 2020. Morris would have received $259,458.15 and Noyola would have received $234,613.97.
The two men were offered a settlement in June 2021 — $270,000 for Morris including attorney fees, costs, expenses and interest and $290,000 for Noyola, but it expired with no response from the former employees.
In the Feb. 8 motion seeking the delay, it noted that briefing for the appeals was complete and that in November the court entered an order stating that no oral argument would be scheduled and the decision would be made "en banc," or by the entire court.
The case currently before the State Supreme Court deals only with open meeting law and possible Strategic Lawsuit against Public Participation issues.
Both men have also said their terminations were in retaliation for them testifying against the former mayor during an internal investigation regarding accusations of harassment, retaliation, creating and fostering a hostile work environment and discrimination. Additionally, they claimed they were the subjects of harassment and discrimination, and that their employment contracts were breached when they were fired.
Those claims are the subject of additional lawsuits.
The city also has agreed to a $165,000 settlement with former City Clerk Lorene Krumm instead of entering into a lawsuit. The propossed settlement is in the consent agenda for Tuesday's City Council meeting.
Hali Bernstein Saylor is editor of the Boulder City Review. She can be reached at hsaylor@bouldercityreview.com or at 702-586-9523. Follow @HalisComment on Twitter.