Sentencing for ex-police officer delayed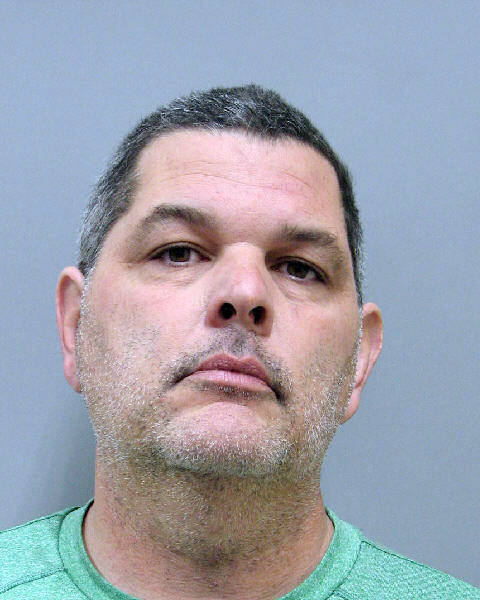 The sentencing in a Nevada District Court case involving a former Boulder City Police officer has been postponed until September.
On Tuesday, July 31, Jeffrey Grasso was scheduled to be sentenced for a case in which he pleaded guilty to one count of intimidating a public officer, a gross misdemeanor.
Judge Joe Hardy Jr. set the new hearing for 8:30 a.m. Sept. 13 after both sides of counsel requested it so that it would take place after Grasso's Sept. 5 sentencing hearing for a different case in which he pleaded guilty to one felony count of exploitation of an older/vulnerable person for allegedly exploiting and stealing from his handicapped son, Giulian Grasso.
His negotiated guilty plea in each case was dependent on the other.
"At this point, we don't know what the sentencing will be in that case," Deputy District Attorney Karen Mishler said at the hearing.
Mishler said both sides agreed to the continuance and, per the plea agreement, they will argue for Grasso to receive probation for his sentence.
Grasso's attorney Brian Smith requested that Grasso be released from custody for this case, but he would remain in custody for the felony case. As a result, he would receive no additional credit for time served in the gross misdemeanor case.
The charge stemmed from a May arrest where Grasso was accused of making threats or conveying false information concerning an act of terrorism, a felony, in regards to comments he made to his ex-wife Kayla Grasso. He was also charged with resisting a public officer, a misdemeanor.
He was arrested after Henderson police went to his home to interview him about the alleged threats. He was in a "highly agitated" state and nearly crashed into his garage door, yelled at officers and ignored their orders before he was shocked with a stun gun.
Contact reporter Celia Shortt Goodyear at cgoodyear@bouldercityreview.com or at 702-586-9401. Follow her on Twitter @csgoodyear.