Senator's brother to have hearing on DUI, gun charge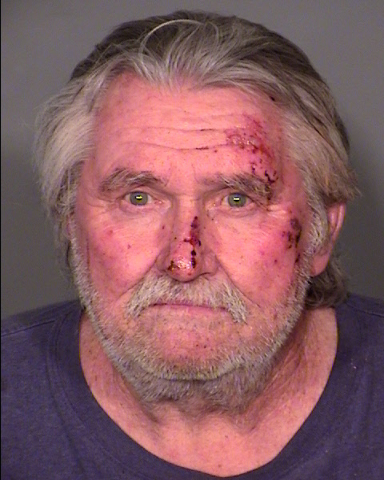 Larry Reid, the brother of U.S. Senate Minority Leader Harry Reid, will face Boulder City Judge Victor Miller in July for his preliminary hearing on a DUI and gun charge stemming from his February arrest.
He was arraigned in Boulder City Justice Court on May 19.
According to the arrest report, a Nevada Highway Patrolman watched Larry Reid drive his black sport utility vehicle into the dirt median on southbound U.S. Highway 95 between Boulder City and Searchlight at around 12:30 a.m. on Feb. 2.
The trooper then went to Reid's SUV and asked if he needed any help, the report said.
Reid, whose speech was slurred, kept asking the trooper if he could leave, the report said. The trooper told Reid he could not leave, but Reid cursed at him and put his SUV into gear.
The trooper tried to grab the keys from the ignition when the car started to move, according to the report. He then grabbed the steering wheel as Reid tried to drive away. The trooper then tried to put the SUV in park when Reid punched him twice in the face.
The trooper was able to put the car in park and took the keys out of the ignition. He then got Reid out of the car and put him on the ground where he was handcuffed shortly after, the report said.
Reid, who said he was driving from Boulder City, had no recollection of interacting with the trooper, according to the report. NHP later searched his SUV and found a pistol on the floor behind the center console, the report said.
Reid faces one charge of DUI, possession of a firearm while under the influence of alcohol, battery on a protected person, failure to obey an officer, and failure to wear a seat belt.
His preliminary hearing is set for 1 p.m. July 14 in Boulder City Justice Court.
Kristen Orthman, a spokeswoman from Harry Reid's office, said this was a private matter and the senator had no comment.
Contact reporter Steven Slivka at sslivka@bouldercityreview.com or at 702-586-9401. Follow him on Twitter @StevenSlivka.