Roberson, Tarkanian seek seat in Congress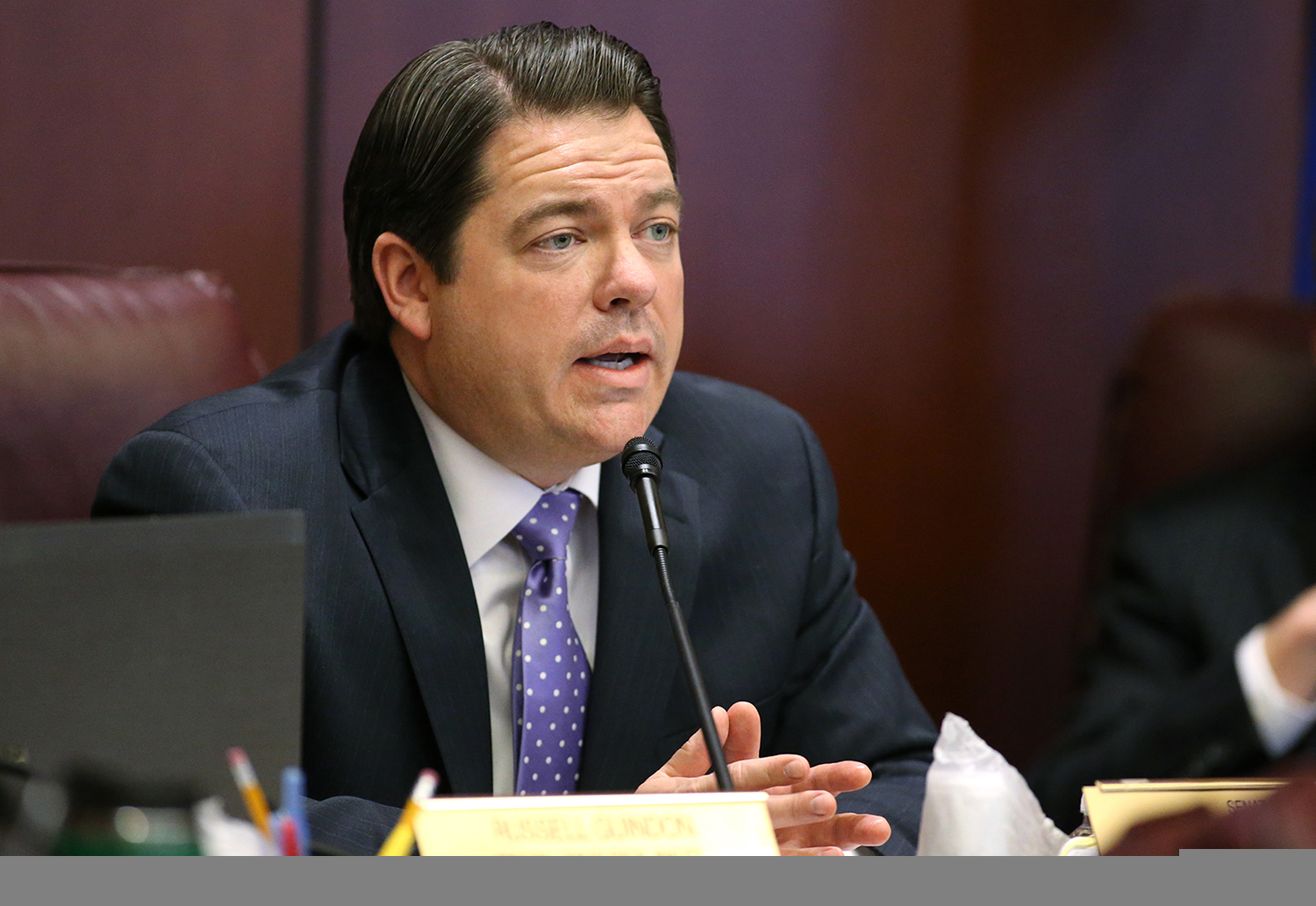 A pair of Republicans announced their intentions to run for Nevada's 3rd Congressional District, part of which includes Boulder City.
State Senator Michael Roberson, R-Henderson, and Danny Tarkanian, son of late Hall of Fame UNLV basketball coach Jerry Tarkanian, will both run for the congressional seat occupied by U.S. Rep. Joe Heck, R-Nev.
"The remarkable and hard-working people of Boulder City have played an integral role in establishing our Southern Nevada community," Roberson said. "They will serve as a bellwether in the race for the 3rd Congressional District — as they should."
Roberson, a Republican who represents Nevada's 20th District in Henderson, was first elected to the State Senate in 2010 when he narrowly defeated Democratic challenger Joyce Woodhouse. He was re-elected in 2014 after accumulating 60.4 percent of the votes over Democrat Teresa Lowry.
Roberson said his campaign has garnered the support of former Clark County Commissioner and Boulder City resident Bruce Woodbury, as well as former Boulder City Mayor Jon Porter and State Senator Joe Hardy.
Roberson's announcement came two days after Heck announced his intention to run for the U.S. Senate seat occupied by Senate Minority Leader Harry Reid, D-Nev.
Reid, who has served in the U.S. Senate since 1986, announced in January that he would not seek re-election when his term expires in January 2017.
Heck has represented Nevada's 3rd Congressional District since 2011 and has been a frequent visitor to Boulder City during Memorial Day and Veterans Day, as well as the groundbreaking for Interstate 11.
Hardy, R-Boulder City, said he first met Roberson during the 2010 campaign and was impressed right away by his ability to disarm people with his smile.
"It was fun to watch him as he took things in and processed them. In the 2011 session, he was unafraid and he was pleasant," Hardy said.
Hardy praised Roberson for helping push through critical legislation during the 2015 session. Hardy said Roberson had his fingerprint on several bills that tackled education, work safety and the minimum wage.
"He has the ability to work with people on both sides of the aisle," he said. "He'll have the Independents, Democrats and Republicans. I think he's not just a strong candidate, I think he'll be a congressman who will be listened to from day one."
Tarkanian, who lost his bid in 2012 to Democrat Steven Horsford for the seat in Nevada's 4th Congressional District, issued a statement on his website announcing his intention to run for Congress again.
"I consider the people of Nevada as a part of my family, and I understand what so many in our community are facing," he said. "Many have lost their jobs, have homes underwater, or face other financial difficulties. Nothing in life is easy, but Washington shouldn't pile on and make it harder to get ahead."
Tarkanian also has run for several other offices but never won. In 2010 he ran in the crowded GOP primary to challenge Reid's Senate re-election bid, but lost in the primary. Tarkanian also ran for secretary of state in 2006 but lost to Democrat Ross Miller in the general election, and in 2004 he lost in his state Senate bid against incumbent Democrat Mike Schneider.
Contact reporter Steven Slivka at sslivka@bouldercityreview.com or 702-586-9401. Follow him on Twitter @StevenSlivka.