Residents recall Temple's visit to city's school
February 13, 2014 - 4:41 am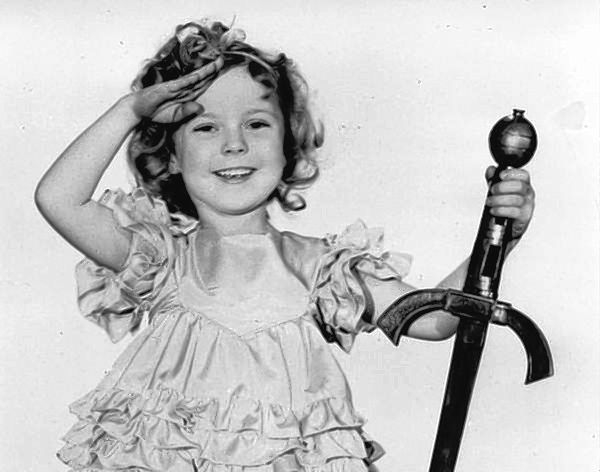 Former child star Shirley Temple Black died Monday at age 85, at her Woodside, Calif., home, but the memory of her 1938 visit to Boulder City lives on with those who were there.
Shirley Temple was 9 years old when she visited Boulder City with her parents and a small entourage while on the way to New York, staying overnight at the Boulder Dam Hotel.
While in Boulder City, Temple visited students at the city's school, which is now City Hall, on June 2, 1938, according to an article published that day in the Las Vegas Evening Review-Journal.
"I remember her as sweet off the screen as she was on, just a shining personality," said resident Ila Clements-Davey, who was a student at the time.
Clements-Davey said she was given the opportunity to ask Temple a question, and she asked about her hair.
"My hair was just like straw … and I fell in love with her curls," Clements-Davey said. "She asked, 'Do you have any questions, anybody?' I asked, 'How come you have curls and I don't?'"
Clements-Davey said Temple did not have a memorable response, but she was so struck by the visit that after school she walked to the hotel in hopes of meeting the star again.
"After school was out, I took it on myself to see if I could see her," she said. "I didn't ask to meet her. I thought I could see her; I could just look at her."
Unfortunately, Clements-Davey did not encounter Temple again.
Baton Rouge, La., resident Dennis Whalen, also a student in Boulder City at the time, remembers all the students going outside to see Temple.
"It was like the president had come. They had the whole school out there. On the west side (of the school) in the parking lot," he said.
A piece of paper was passed out to all the students, which, when rubbed with a pencil, would reveal a picture of Temple, Whalen said. And the student with the best rubbing got to meet her.
"I turned the pencil sideways so I got a broad stroke and I made a pretty good picture of her," Whalen said.
Whalen said his picture won and he got to meet Temple, who was a year older than he was.
"I just got to say 'hello' and she said 'hello' and I shook her hand," he said. "She was very nice and very pretty and smiled at everybody. She was a movie star."
Shirley Phillips recalls Temple visiting the inside of the school and the excitement of the students who "practically mobbed her." Once inside, Temple took an interest in puppets that the class was making, she said.
"She kinda wanted to watch us manipulate our puppets," Phillips said.
Temple's mother is quoted telling the Review-Journal that Temple had never before attended school, instead taking classes on the lot of the MGM movie studio lot in Hollywood.
But upon leaving the school, Temple reportely told her mother, "Mother, I think school is swell."