Raising the (carport) roofs at City Hall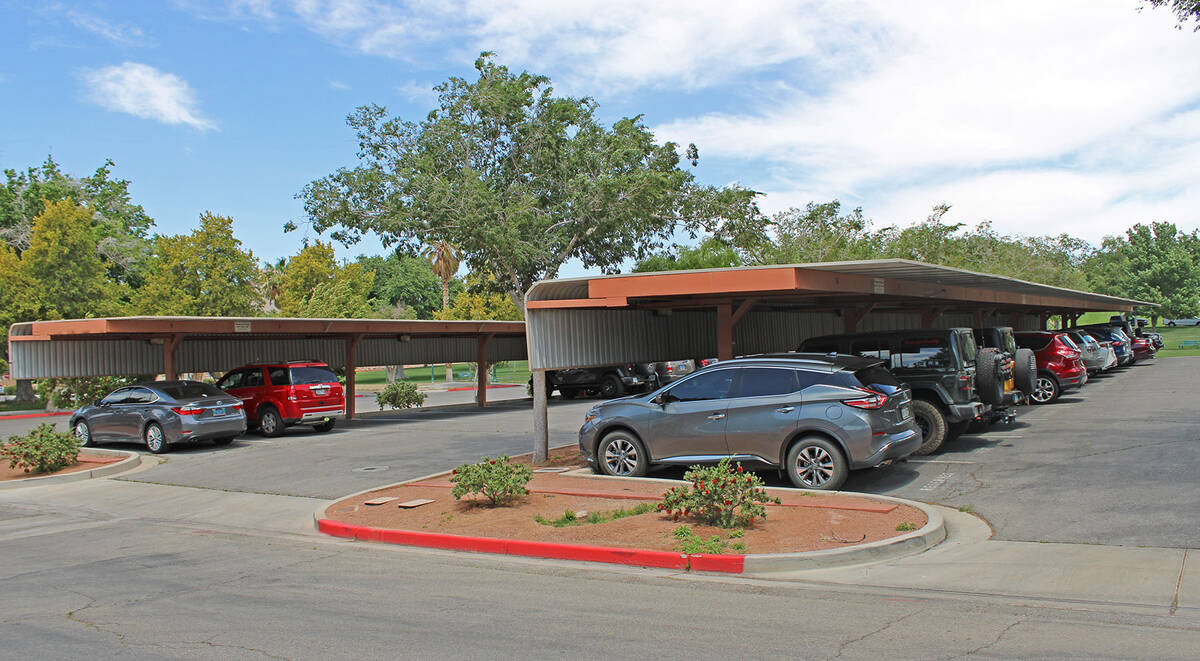 On a 3-0 vote, the Boulder City Historical Preservation Commission approved plans for new carport roofs in the parking lot adjacent to City Hall in their April 26 meeting.
While this may seem to some like an odd issue to put before the Historical Preservation Commission (as noted by commission member Charles Hauntz, who refused to vote on the issue), it was explained by city staff that plan approvals had to come before the commission in a meeting that includes a slot for public comment because the parking lot is considered an extension of City Hall, which is a historic building.
The impetus for the change is, quite literally, the regularity of collisions.
The current carport canopies have a clearance of approximately nine feet. According to city staff, the canopies are regularly hit and damaged by specialized vehicles that use the parking lot during city-sponsored events. Food trucks and the Mammovan were listed as two examples of such vehicles.
The proposed new canopies will have 14 feet of clearance and stand about 18 feet tall overall. They will also sport new technology.
Although they will be "relatively flat" and not visible from the street, the new canopies will include solar panels. The support truss structure for the panels will be hidden behind a tiled roof structure built to mimic the tile roof on City Hall. The support columns for the canopies will likewise be camouflaged by a brick veneer designed to match City Hall.
While the solar panels will not see immediate use, the plan is to eventually install four electric-vehicle charging stations on each support column. Staff noted that the installation of the charging stations would be based on future need and the availability of funding in the city budget for their purchase and installation.
The approval from the Historic Preservation Commission now moves on to the City Council, which will consider the plan in its May 9 meeting. If approved in that session, final funding would come in the special meeting scheduled for discussion and adoption of the 2024 fiscal year budget slated for May 26 at 1 p.m.