Rain doesn't dampen spirits of eclipse viewers
August 23, 2017 - 2:26 pm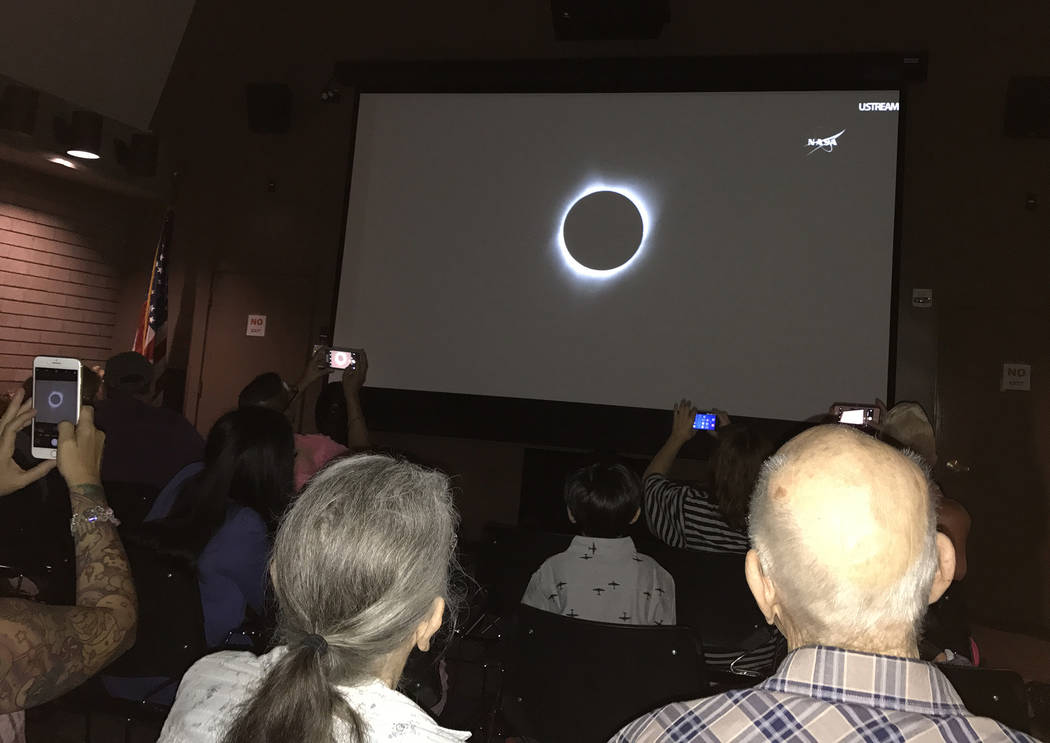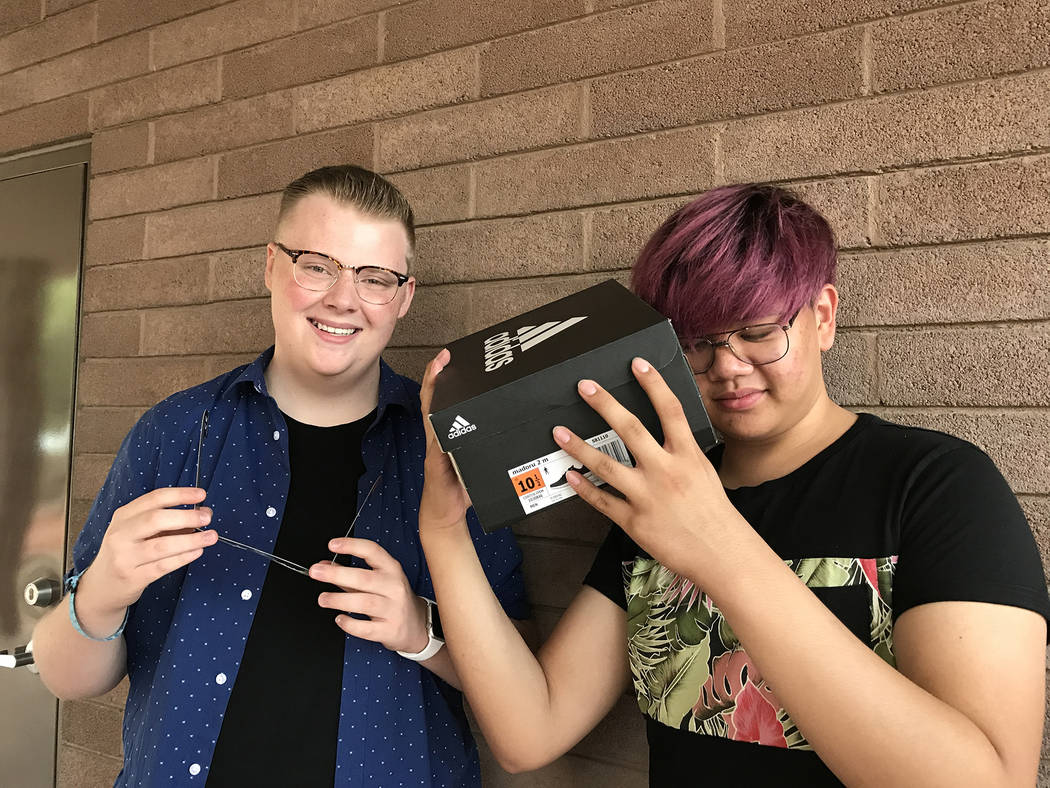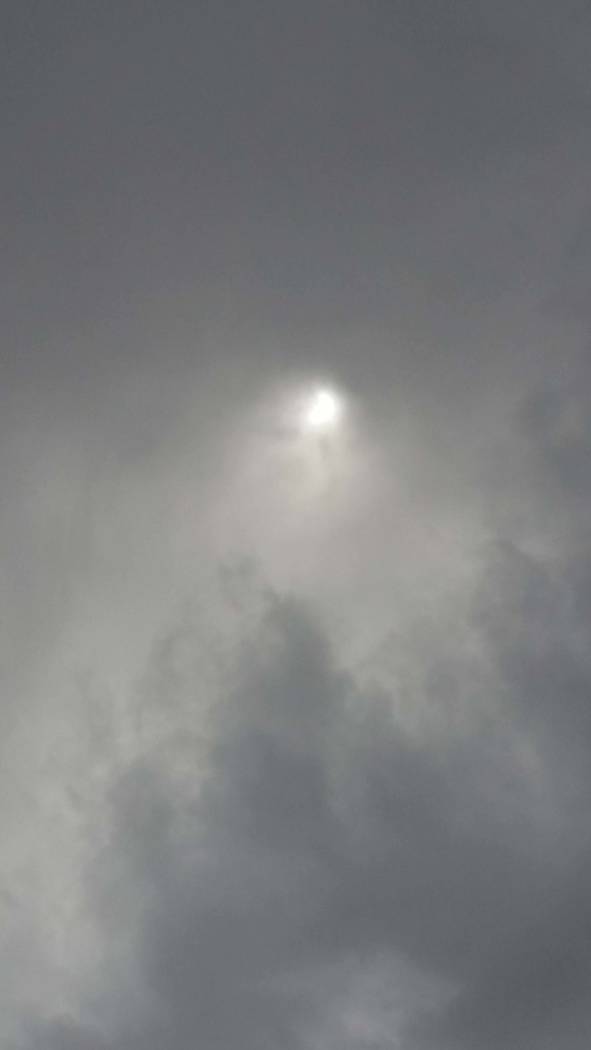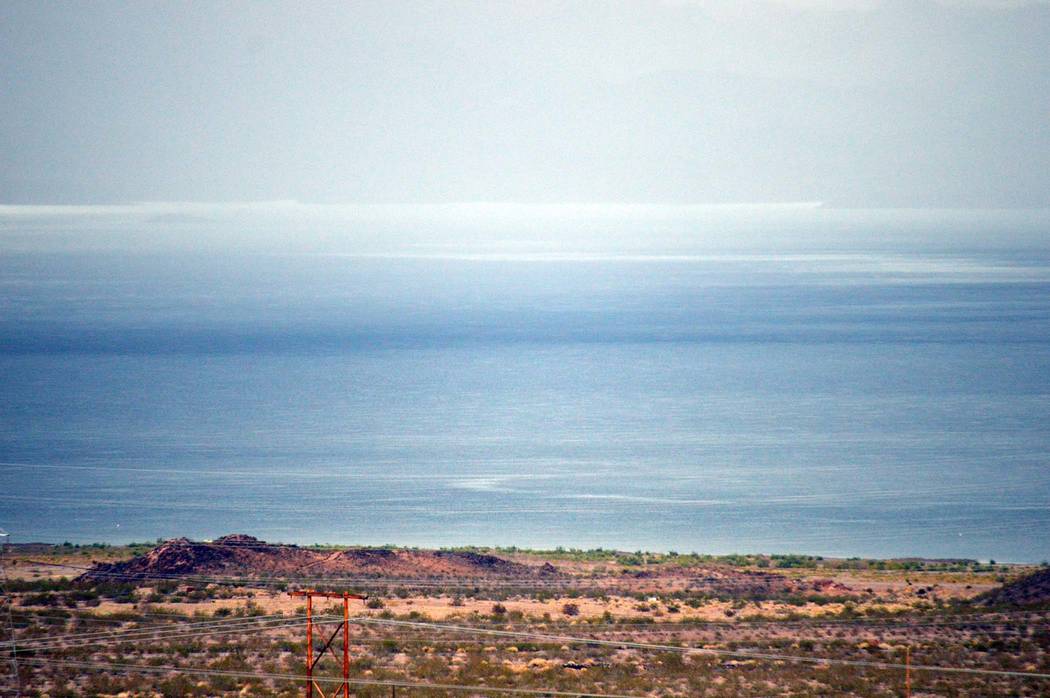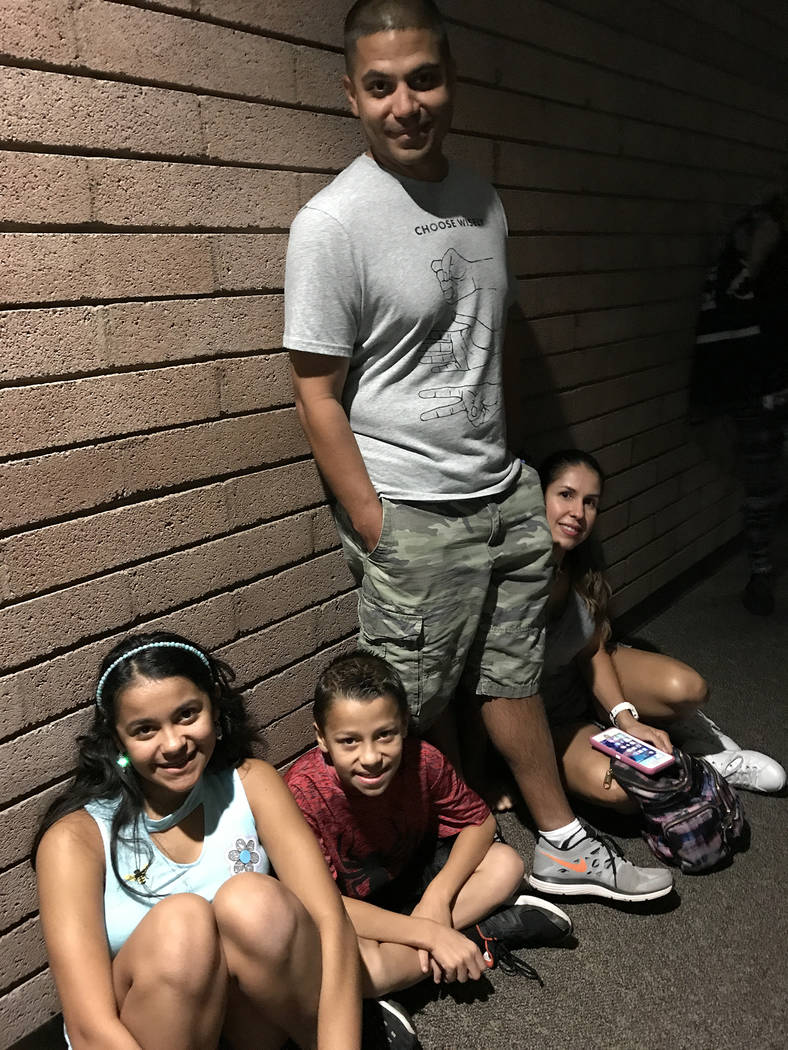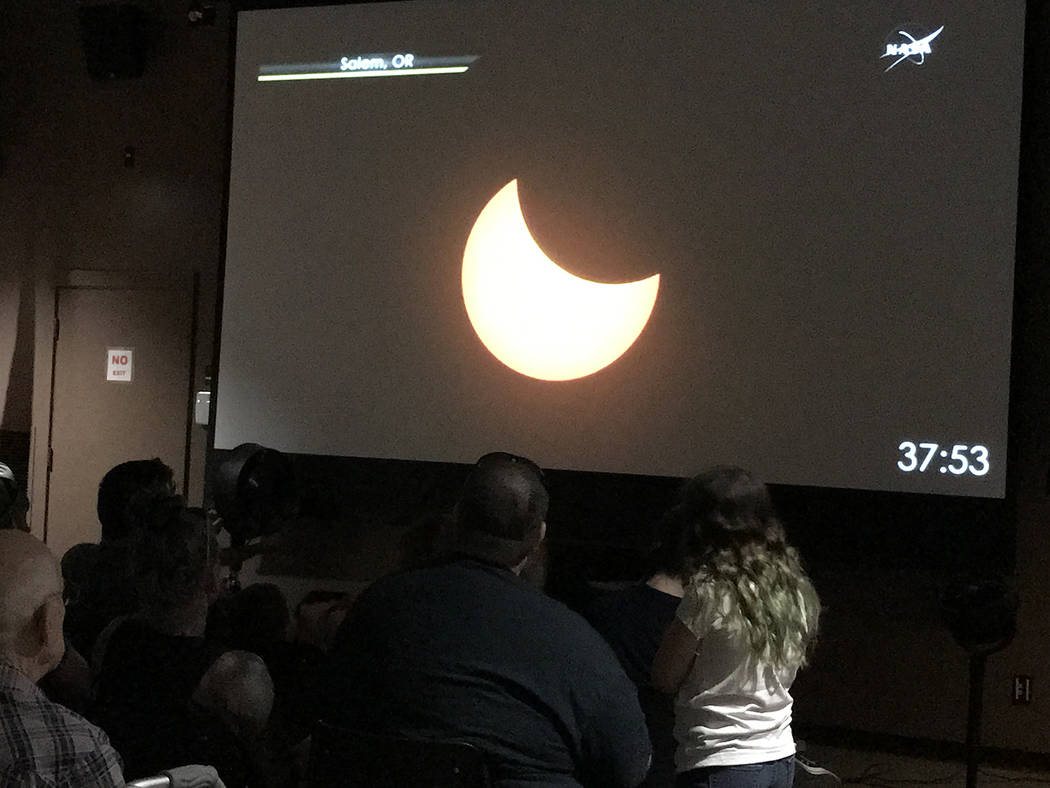 Clouds and rain didn't dampen the spirits of hundreds of people who came to the Alan Bible Visitor Center at Lake Mead National Recreation Center on Monday to catch a glimpse of the solar eclipse.
"It was a gathering of like souls," said Charlie Raft of Las Vegas, who attended with his friend Dan McFeters of North Las Vegas.
He said he was hoping that attending the event at the recreation area would provide him with more information about the eclipse than just watching it on his own.
"The information was great," McFeters agreed. "I'm sad they couldn't move the clouds for us."
The rainy weather almost eclipsed the eclipse.
"We're hoping the sun will come out so we can watch it go away," ranger Phil Welch told a group of children before the eclipse began.
Instead of viewing the event outside with solar glasses, most people crowded inside the auditorium to watch NASA's live broadcast of the eclipse as it traveled across the United States, starting in Oregon and ending in South Carolina.
The last time a total solar eclipse traveled from coast to coast was 1918.
"It only happens once every 99 years in the United States," said Gary Wentz of Boulder City, who came with his wife and their young children. "They need to learn about it and see it."
According to NASA experts, the ability to watch a total solar eclipse is relatively rare because the moon's shadow only hits the same spot on Earth once every 375 years. Most often, the eclipse's path falls in remote areas or on water.
"It went as well as we could have hoped for without the sun coming out," said ranger Thomas Valencia, education and outreach specialist for the recreation area.
He said they lent out solar glasses about 160 times, adding "A lot of people visiting the visitor center said they had never been here before."
As the eclipse began, Andrew Shepherd of Las Vegas and his friend Aviel Geronimo of Las Vegas stood outside the visitor center hoping that the clouds would break. Geronimo created a viewer out of an old shoe box after they couldn't obtain the special eclipse glasses needed.
"We're hoping it will clear up, that the sun will peek out. If it doesn't, there are great views inside and we'll be able to see it on the big screen," Shepherd said.
Bernadette McDonald of Henderson Homeschool Explorers brought her three children and three of their friends to view the solar eclipse. Even with the rain, she said she enjoyed it because she and the kids were able to get out and actively experience the event in the community.
"It's really rare to see it," said John Vanderyt, who came to Lake Mead with McDonald. "It's my first one."
Jamie Marticello took her two boys, James and Jack, out of school so they could see the solar eclipse because their school didn't feel it was safe for the students to be outside for it without solar eclipse glasses. "We wanted the kids to experience it," she said.
She said they also made Monday "a space kind of day" with space-themed food and crafts.
They were disappointed with the clouds, but she said it was still a good experience for her family.
Valencia said plans to set up a solar telescope were changed when the storm brought lightning along with the rain.
Armed with a special filter for her camera, Charlene Wiesenborn, newly retired science teacher from Boulder City High School, arrived early to find a good location to take photos of the eclipse.
"It's a once in a lifetime opportunity to do something with astronomy," she said.
Cindy Hunter of Henderson last saw a solar eclipse in the 1970s when she was in Australia. She was one of hundreds who braved the rain and came to see this year's.
"You just have to do this," she said. "This is historical. Why would anyone miss this when it's in your backyard?"
Hunter added that she enjoyed the positivity of everyone coming together to see the eclipse.
Christie Vanover, spokesperson for Lake Mead National Recreation Area, estimated that 600 people came to the visitor center to watch the eclipse.
Hali Bernstein Saylor is editor of the Boulder City Review. She can be reached at hsaylor@bouldercityreview.com or at 702-586-9523. Follow @HalisComment on Twitter.
Contact reporter Celia Shortt Goodyear at cgoodyear@bouldercityreview.com or at 702-586-9401. Follow her on Twitter @csgoodyear.