Protect your plants from freezing temperatures
January 1, 2015 - 6:00 am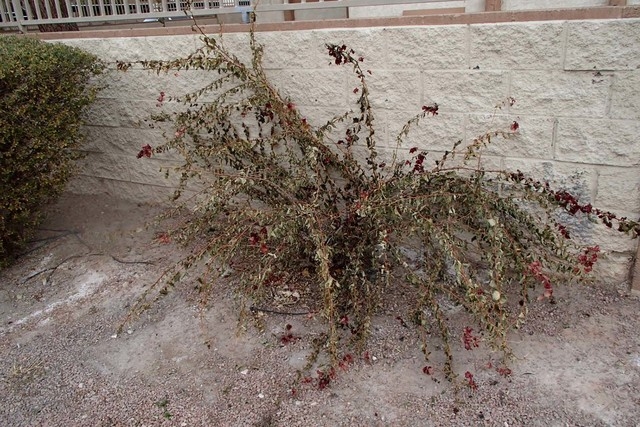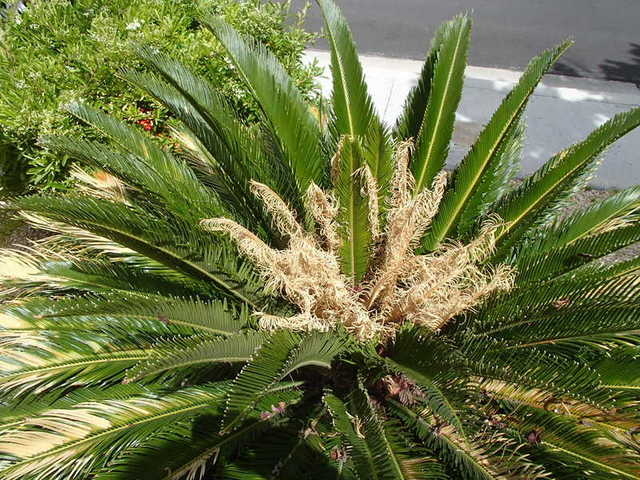 The freeze has come. Remember that the coldest is just before dawn. Clear, cloudless skies are more likely to give us lower temperatures and freezing; windy cold is worse than just cold. Cover tender plants before you go to bed and uncover them when it is no longer freezing.
Protect plants and pipes from wind. Freezing temperatures are bad enough but combined with wind it can get nasty. Protect pipes and plants from wind by wrapping or throwing a blanket over them.
Totally wrap pipes including metal parts. Metal components freeze sooner than plastic pipe. Make sure any pipe wrap extends below ground a couple of inches and covers everything exposed to the wind.
Protect container plants. Plants in containers are more likely to be damaged than plants in the ground. Move container plants into protected areas or throw something like a blanket over them and secure it to the ground.
Mulch at the base of plants. Apply 3 to 4 inches of surface mulch while the soil is still warm. Surface mulch helps to retain heat in the soil. If damage does occur, don't prune until the coldest weather has passed. Visit my blog at Xtremehorticulture of the Desert for in-depth information.
Q: I had a couple of persimmons from a friend's tree in California. Can I plant these seeds from this fruit and if so, do the trees thrive here?
A: Yes, you can but they will not be exactly the same plant as your friend's. A tree from these seeds might have better fruit or the fruit might be worse. Most persimmons will do well here if the soil is prepared and you use organic surface mulches.
To germinate, persimmon seed must go through about two months of cold, wet conditions. Refrigerator temperature is fine but the seed should be kept moist. These conditions remove inhibitors in the seed coat that may keep it from germinating. Make sure the seeds are clean and pack them in ever-so-moist sand before putting them in the fridge.
After the two months and freezing temperatures have passed, you can plant these seeds directly into amended soil in the garden area or in a container.
Alternatively, plant them directly into amended soil in the garden or container, moisten the soil, mulch it with 2 inches of wood mulch and water about once every three weeks during the winter. They should germinate in the spring in the spot where you planted them when the weather warms.
Q: We are considering an automatic fertilizer but have some questions. Do we need to control the chemistry of the water? Do we need to use different fertilizers at different times of the year?
A: The fertilizer injector, as the name implies, is primarily for injecting fertilizers and other chemicals into irrigation water.
In commercial operations, the primary reason for installing a fertilizer injector is cutting labor costs. These commercial operations are usually growing a single crop, not a wide diversity of plants with a wide diversity of needs. The fertilizer requirements for a single crop are much less complicated than a diverse landscape.
Fertilizer injectors aren't miracle makers; they won't transform a landscape into a thing of beauty automatically. You can apply fertilizers to landscape plants more accurately, with less waste and less expensively when you apply fertilizers by hand.
I am not anti-fertilizer injector. For homeowners, the primary benefit is to save time.
Fertilizer injectors give small amounts of fertilizer automatically to landscape plants. This can be good, and it can be bad.
Fertilizer injectors don't give you the flexibility of applying different fertilizers to different plants. All plants receive whatever fertilizer's in the tank.
The amount of fertilizer they receive depends on the amount of water they receive. If you have a lousy irrigation system then your delivery of fertilizer to plants will also be lousy.
Any water-soluble fertilizer will work in a fertilizer injector. You'll have to figure out how much to dilute your fertilizer when preparing it for your injector.
Often, these specialized fertilizers for fertilizer injectors are expensive per pound of nutrient delivered to the plants. You can save quite a bit of money by sourcing out your own fertilizer and doing yourself.
For most plants, I'd suggest a high-nitrogen, low-phosphorus and high-potassium water soluble fertilizer for the injector. For flowering plants I would use a higher phosphorus liquid fertilizer for foliar applications and supplement the injector. You don't want to be injecting large amounts of phosphorus constantly to your landscape.
Iron applications with an injector will be a problem unless you are careful about which type of iron is used in the injector or you adjust the alkalinity of your irrigation water.
I'd never use an injector without having a 200 mesh filter downstream of the injector.
Lastly, you would always inject fertilizer during the middle of an irrigation; never during the beginning and never during the end. Make sure you have adequate backflow prevention on your irrigation system before using a fertilizer injector or the injector could contaminate drinking water.
Q: Most of our bougainvillea are in large pots that we bring indoors for the winter. But this year we planted one in an above-ground planter built around the hot tub. What should I do to help it survive the winter without having to dig it up and transplant it again in the spring?
A: Your bougainvillea will have a better chance of surviving the winter planted in the ground than it will planted in a container. However, expect it to be damaged this winter unless you are willing to apply heat to the area where it is planted and cover the plant all the way to the ground.
Left unprotected, your bougainvillea will freeze to the ground as soon as temperatures drop below freezing. If temperatures dip quickly below freezing and rise above freezing in a short period, damage will be light. If temperatures dip below freezing and stay there for a while, the entire top of the plant above ground is likely to freeze and die.
The death of the top of the plant is not necessarily a big problem. The dead parts can be pruned back close to the ground and encouraged to regrow in the spring. My major concern is protecting the base of the bougainvillea, near the soil, so it can regrow.
Some inexpensive insurance is to pile several inches of mulch around the base of the plant just before it freezes. This wood mulch acts as an insulator, protecting wood at the plant's base from dying.
If temperatures get unusually cold for long periods, you could lose the entire plant. But in most winters this won't happen if you use mulch.
In mid-March prune out any damaged plant parts back to healthy wood. Fertilize the plant with a high nitrogen fertilizer and water deeply. After it has regrown significantly, apply a phosphorus fertilizer to the soil or spray and liquid on to the foliage.
Bob Morris is a horticulture expert living in Las Vegas and professor emeritus for the University of Nevada. Visit his blog at xtremehorticulture.blogspot.com. Send questions to Extremehort@aol.com.