Preservation preferred: Committee asks owner to sell historic Browder building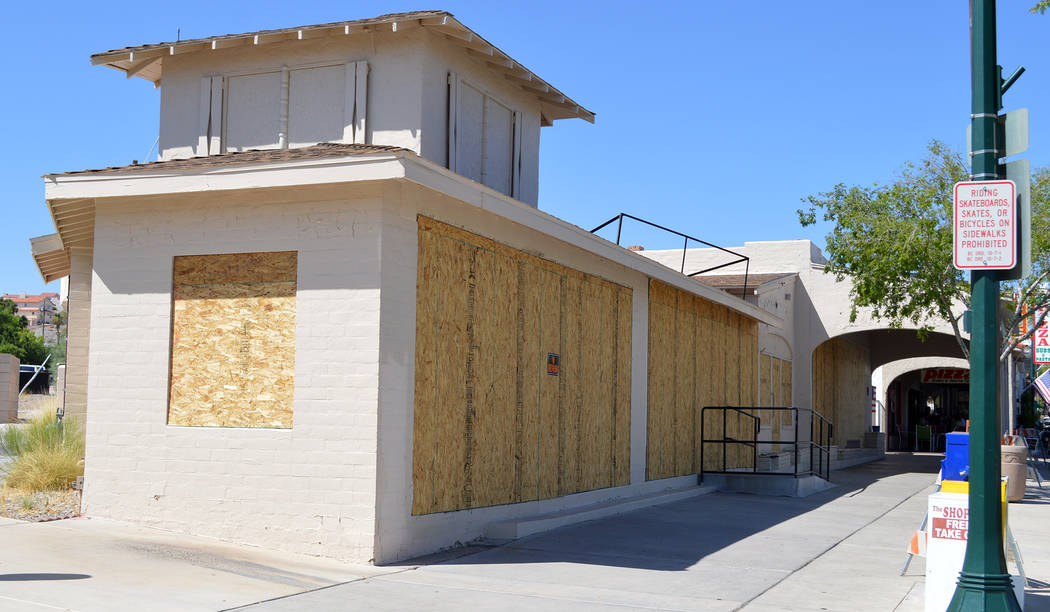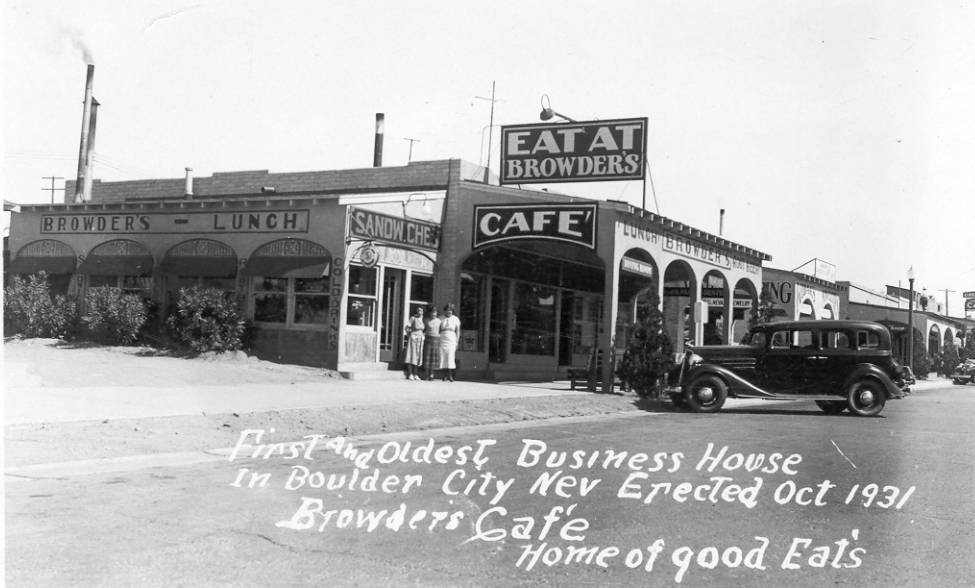 Boulder City's Historic Preservation Committee is recommending Charles Lawson, owner of the historic Browder building, not demolish the structure but rather find a buyer.
The recommendation, however, is not binding as the city does not get involved with private real estate, said City Planner Susan Danielewicz.
"As the committee is aware … the ordinance is not restrictive in anyway," she said at the meeting. "There are only tasks staff has to do within 45 days."
Lawson, of Eldorado Gold LLC, owns the downtown building at 552 Nevada Way and, according to a 2012 report on the historic district done by the historic preservation committee, it is Boulder City's oldest commercial building, constructed in 1931. In 1940, the structure was expanded to include 554 and 558 Nevada Way.
On June 5, Lawson applied to have the entire structure demolished after abandoning renovation plans. Since then, his decision has been met with opposition from residents in town, who attended the committee's June 28 meeting when the recommendation was approved.
"It's really disappointing he wants to demolish it," said committee member Linda Graham. "It's a sad day for Boulder City."
"What can we do to preserve this building?" Heidi Dupin asked the committee.
"The city can't do anything … The only thing we can do to save this building is to find a buyer for it," responded member Alan Goya.
Residents also discussed creating a committee or a group to find that buyer.
"I think it's beyond the scope of the committee to organize this, but the public is here," Goya said. "They can organize the group … I think it's the most reasonable way to handle this."
Residents were also concerned about the timeline of the demolition should the permit go through.
"After 45 days, he really could tear it down … They could do it as early as August or September?" asked Judy Dechaine.
"Correct … once it is issued, they have 180 days to show some progress on the demolition," Danielewicz said.
According to an email sent to Danielewicz before that meeting, Lawson said he planned to demolish the building in the fall and also does not want to sell the property to someone outside of Boulder City.
"The demolition is moving forward with a target of the first week of November," he wrote. "The 'whisper sale' offer was simply to show that it is not a marketable property to the local community. I wouldn't feel right about selling it to an outsider then watching them get caught up in the B.C. vortex and lose their money."
Committee member Rudi Kraft encouraged the residents who attended the meeting to be creative through social media in their efforts to save the property.
"The sky is the limit in what you can do, but you gotta start now," he said.
Lawson purchased the building in October 2014 for $455,000, after which he planned to demolish it and build another structure in its place. In September 2015, however, after community protests when the old hospital was demolished, Lawson changed course and started to refurbish the property and transform it into a taco shop and art gallery. Recently, murals depicting life in and around Boulder City and its history were removed from the Browder building and Lawson's other property, Scratch House, and replaced with plywood.
The Browder building property is currently represented by local Realtor Bret Runion, who said that it is not being actively marketed for sale and only serious offers will be considered.
Lawson's asking price is $750,000, which needs to be in all cash and for the property as is.
"The building is structurally sound, according to Charles," Runion said. "He has done some repairs."
As the conduit between Lawson and a seller, Runion added that he would be glad to help facilitate the sale of the Browder building to someone who could save it.
"I would be happy to talk to anyone and give them guidance," he said.
Contact reporter Celia Shortt Goodyear at cgoodyear@bouldercityreview.com or at 702-586-9401. Follow her on Twitter @csgoodyear.