Preliminary ideas for River Mountain Loop Trail unveiled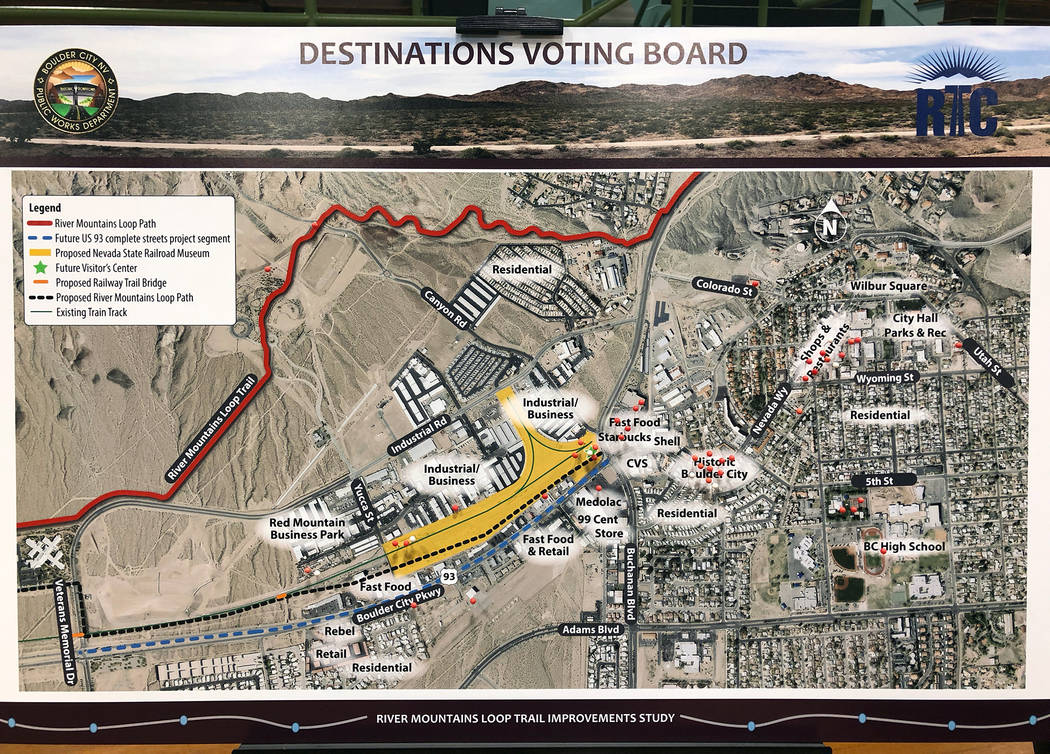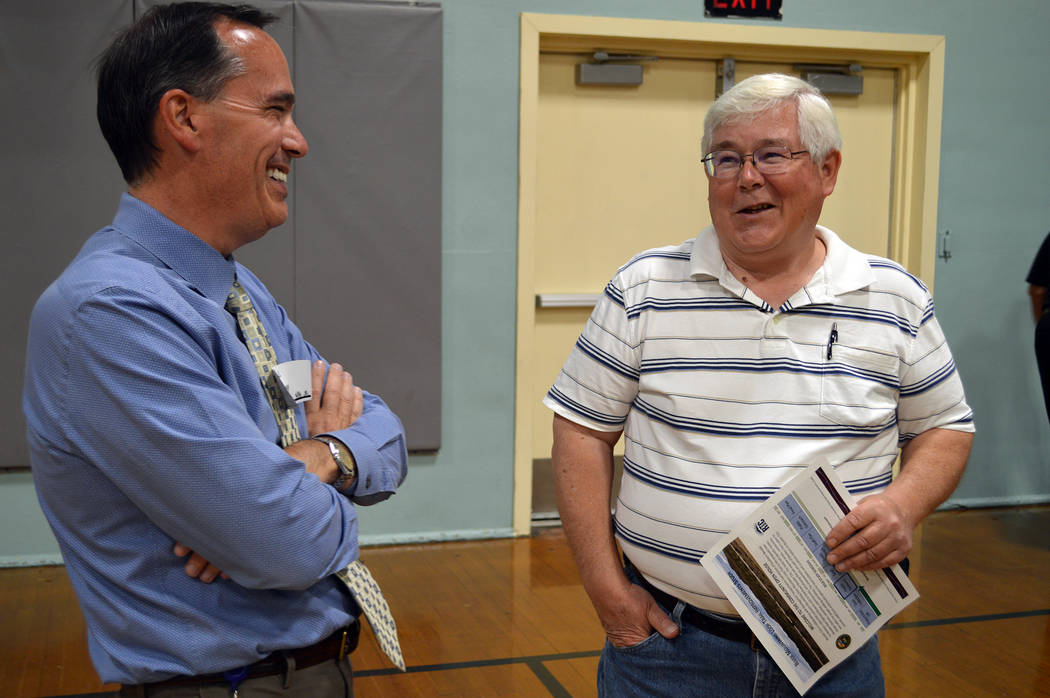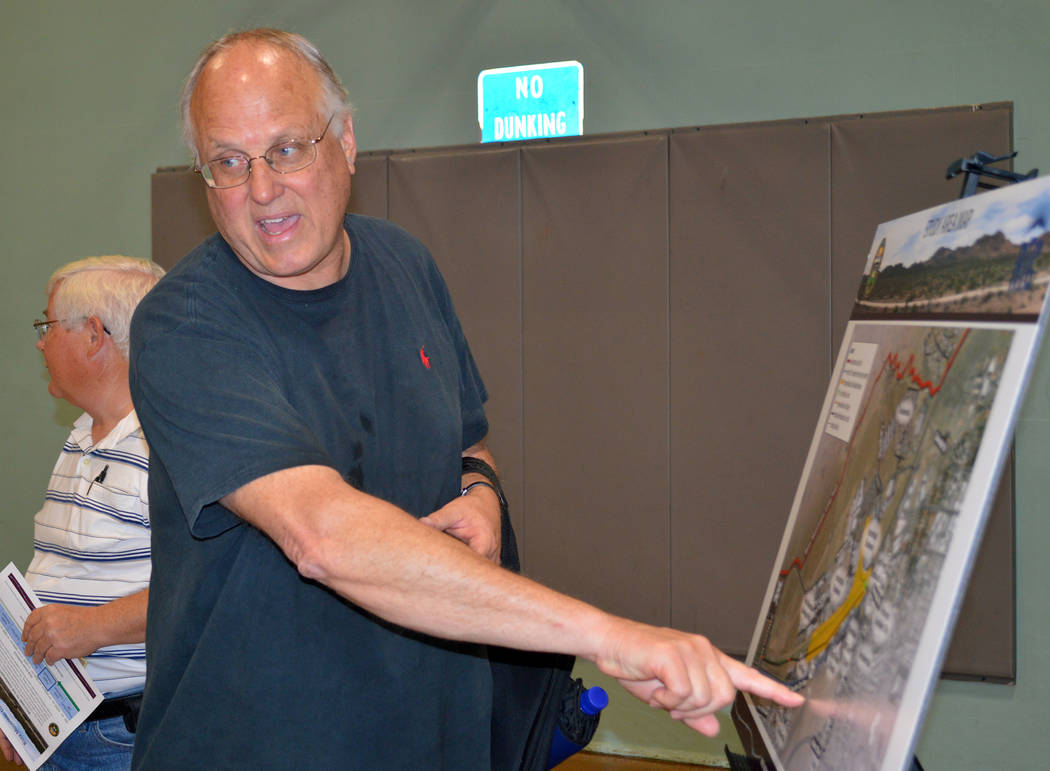 Improvements to the River Mountain Loop Trail to make it more accessible are in the works, and officials are seeking public opinions about what changes they would like to see.
During an open house in Boulder City on Thursday, April 26, current ideas for the 34-mile-long trail were presented, and people were asked to vote on their priorities. They were asked to rank trail priorities such as landscaping, enhanced walkability, lane width, signage, art and aesthetics, bike lanes along the roadway and traffic control/signals.
"We'll take what people like and make it Boulder City," said J.P. Woyton, project manager for Parsons Corp., an engineering construction and professional services firm that is working with the Regional Transportation Commission of Southern Nevada. "I think it will be important for the trail to have art and good signage to bring people in."
Monika Bertaki, public affairs administrator for the RTC, said it is working with city officials to design improvements for the trail and enhance its connections to the downtown area. Several trailheads are within the city limits.
Additionally, with expansion plans for the Nevada State Railroad Museum, officials want to find a way to connect the trail to its new linear park.
Representatives from LGA, which is designing the museum improvements, attended the open house, displaying the previously released plans for the linear park and railroad museum and depot near the corner of Boulder City Parkway and Buchanan Boulevard.
"It's fabulous, exciting. … That's going to be a super enhancement," said resident Joan Sidrava about the proposed railroad museum visitor center and improved trail system.
Sidrava is a cyclist who has ridden the entire River Mountain Loop Trail many times. She said she is hopeful the changes will enhance the businesses in Boulder City.
She also said she and other cyclist would love to see the trail connected to Boulder City's downtown area.
"It makes me proud to be a biker in Boulder City," she said.
Planning Commissioner Tom Clements also liked the proposed changes that were presented at the open house.
"I think this is great" he said. "This is exactly what Boulder City needs. You need a reason to visit, and this is a great reason."
The RTC started this project in December. Its next step is to take the input from the community meeting and create draft concepts from them. It will then get more public comments in July and August. It plans to have a draft proposal ready by October, which will be followed by more public outreach. The final plan is expected to be ready by November or December.
The River Mountain Loop Trail provides outdoor recreational activities in Henderson, Boulder City and parts of Lake Mead National Recreational Area. For more information on the project, go to www.rtcsnv.com/planning-engineering/transportation-planning/planning-studies-projects/river-mountain-loop-trail-improvements-study.
Contact reporter Celia Shortt Goodyear at cgoodyear@bouldercityreview.com or at 702-586-9401. Follow her on Twitter @csgoodyear.