Police department's records division vital to tracking cases
September 7, 2016 - 1:43 pm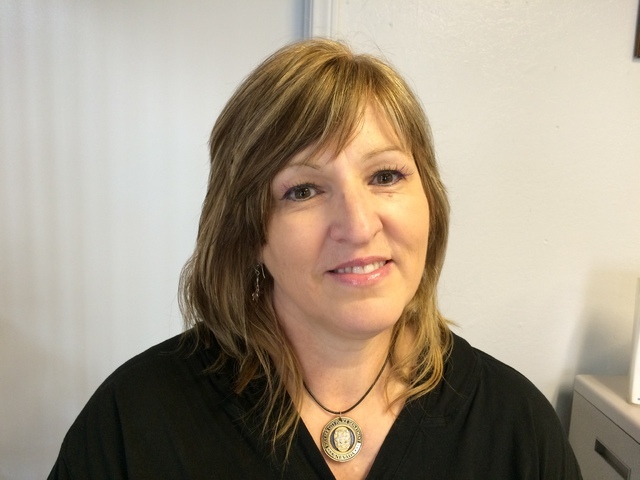 Here is more information on some of the basic functions of the Boulder City Police Department and what each provides to the citizens we serve.
The records division is a vital link in the chain of information processing. It makes sure the officers get reports done in a timely manner and they get sent to the appropriate "next step." It is located in the lobby of the police department and provides a vital information service for the public seven days a week.
We have two records clerks and they cover the seven-day commitment with double coverage on Wednesdays to allow one to cover the Department of Motor Vehicle duties. The city offers limited DMV transactions including the renewal of license plates, new vehicle registration when purchased from a dealership, handicapped placards and surrendering of plates for sold vehicles. These services are offered most Wednesdays and are by appointment only available to just Boulder City residents.
Copies of police reports can be requested in the lobby using the appropriate form and will be processed and available in a minimal amount of time for a small fee.
Civilian fingerprinting is done twice per week during specific hours for $10 per card and the person making the request must provide his or her own cards.
Bike licenses are sold here, as well, and a sticker is provided for the bike to assist in identifying it should it become lost or stolen.
They also provide registration for felons moving into the area and process paperwork for annual verification for various types of offenders.
All arrest paperwork is processed through the records division and documentation is provided to the city attorney and to the court system. They send and receive all the mail for the department, making sure it is distributed to the area intended in a timely manner.
Vehicle impound releases are processed through the records division and fees are recorded and submitted to the appropriate division for processing.
Because of the limited staffing for this division it may be closed at various times because of sickness or vacations. We make every attempt to maintain regular hours and see that the requests are processed in a timely manner.
There are a million and one other tasks these two are responsible for but they always do it with a smile.
Tina Ransom is a dispatcher with Boulder City Police Department. She is coordinator of the Boulder City Citizen's Academy.