October 3, 2018 - 4:34 pm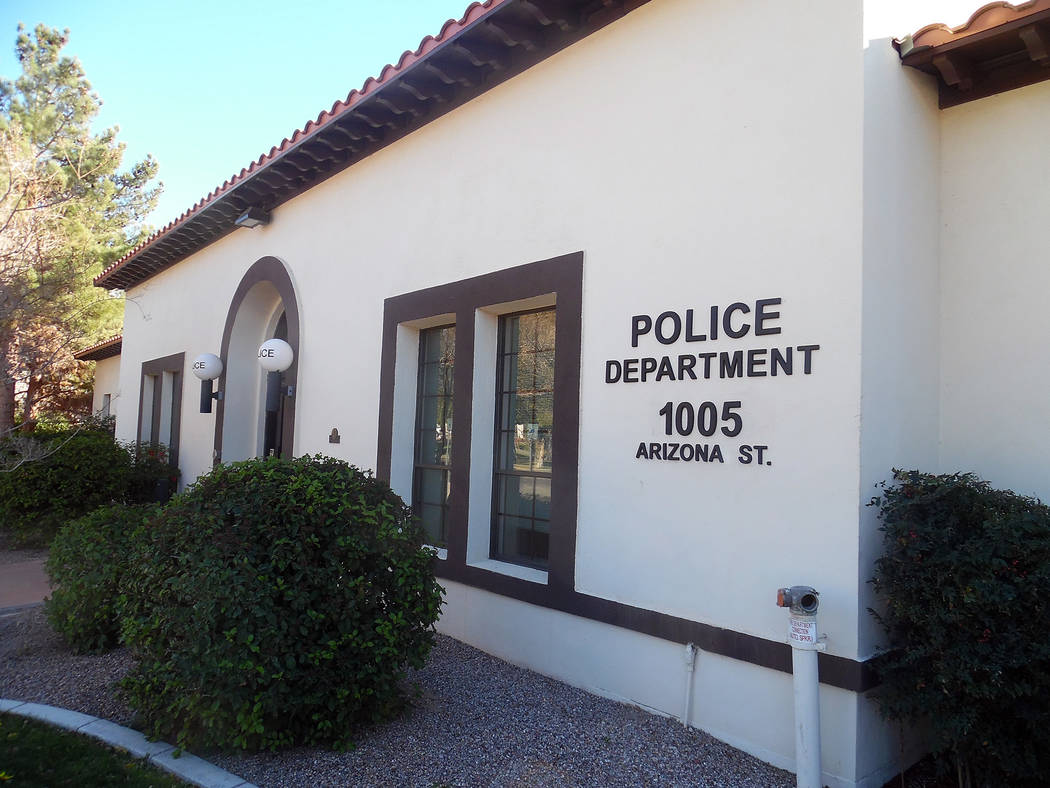 Sept. 25, 12:18 a.m.
Officers received a report of a runaway juvenile after a man and his son a fight. The son left for a walk and the dad went to bed. Several hours later, there was still no word from the son, who did not have a cellphone with him. About five hours after leaving, the boy returned home.
Sept. 25, 2:56 p.m.
Officers received a report of broken vehicle window outside of a residence. Nothing was taken or disturbed. The owner said he was sitting in the living room when he noticed the broken window. He did not hear or see anything and had no idea how the window could have broken. A neighbor told officers that it had not yet been broken when they passed it 20 minutes before. Officers checked the surrounding area and found no other broken windows.
Sept. 26, 5:32 p.m.
The fire department responded to the report of a semitruck on fire. When they arrived, the truck driver told them the brakes had overheated and it was not on fire. All the smoke was from the brakes.
Sept. 26, 8:47 p.m.
Officers received a complaint about someone making too much noise in a upper-level condo. The person living below said there was excessive noise on occasion but no noise now and would call back if it returned. Officers advised that it is normal to have noise within a condo environment. Almost four hours later, officers received a call that the noise was back. The caller chose not to go through with the noise ordinance and misdemeanor citation process and would follow up with the homeowners association. Officers heard no noise both times they were at the location.
Sept. 26, 9:19 p.m.
A man called and said people were working on a cell tower behind his location and making a lot of noise with tools. Officers contacted the service crew at the tower and advised them of the noise complaint. The crew leader told the officers they had only been working for an hour and it would just get louder. He said he would shut down for the night and work on the tower during the day. Officers confirmed the switch to days with the supervisor.
Sept. 27, 8:05 a.m.
A man called the police and said his tire had been slashed the night before and he thought it was done by three subjects who had been in his backyard. He said he told them they could not be there and they engaged in some mouthy behavior and then proceeded to party in the alley. He told them to leave again and they were mouthy again.
Sept. 27, 2:42 p.m.
Officers received a request for assistance after it was reported that a man had shrapnel in his face from shooting at the range with a friend. It was unknown which gun it came from.
Sept. 28, 8:17 p.m.
A caller reported that the some subjects were blowing an air horn and playing loud music. Officers responded, and the subjects agreed to turn down the noise.
Sept. 29, 5:42 a.m.
Officers received a report of a stolen car. The victim said the person who took his car was a man in his 20s who was wearing a black hat and blue shirt. He said he chased him but could not catch him, and the man who stole the car had used his turn signals.
Sept. 30, 11:14 a.m.
The fire department responded to an accident at the dry lake bed after a woman fell off an all-terrain vehicle and her ankle appeared to be broken. The victim was not accessible by rescue vehicles and help had to be flown in. Mercy Air arrived about 4o minutes later, confirmed the fracture and transported the victim.
Sept. 30, 1:11 p.m.
A woman called and said someone broke into her car and stole money from it while she was at the doctor's office. She also said someone puts an unknown substance in her water as well as changing her three way light bulbs with single-wattage ones. Someone also snuck in and killed her dog. She said they flee by going out the window. She said her grandson tried to set traps for them but didn't catch anything. They seem to know her movement and only come to the house when she's sleeping. She said all her valuables are in the care of a trusted friend and the intruders are now after her crystal.
Oct. 1, 2:11 p.m.
A woman called the police station and said her son had not shown up for work that day. She said she had talked to him the night before when got off work and walked home. Officers spoke with her son's roommate, who reported not seeing him in more than a week. The officers said they would continue to try to make contact with him.