October 10, 2018 - 3:25 pm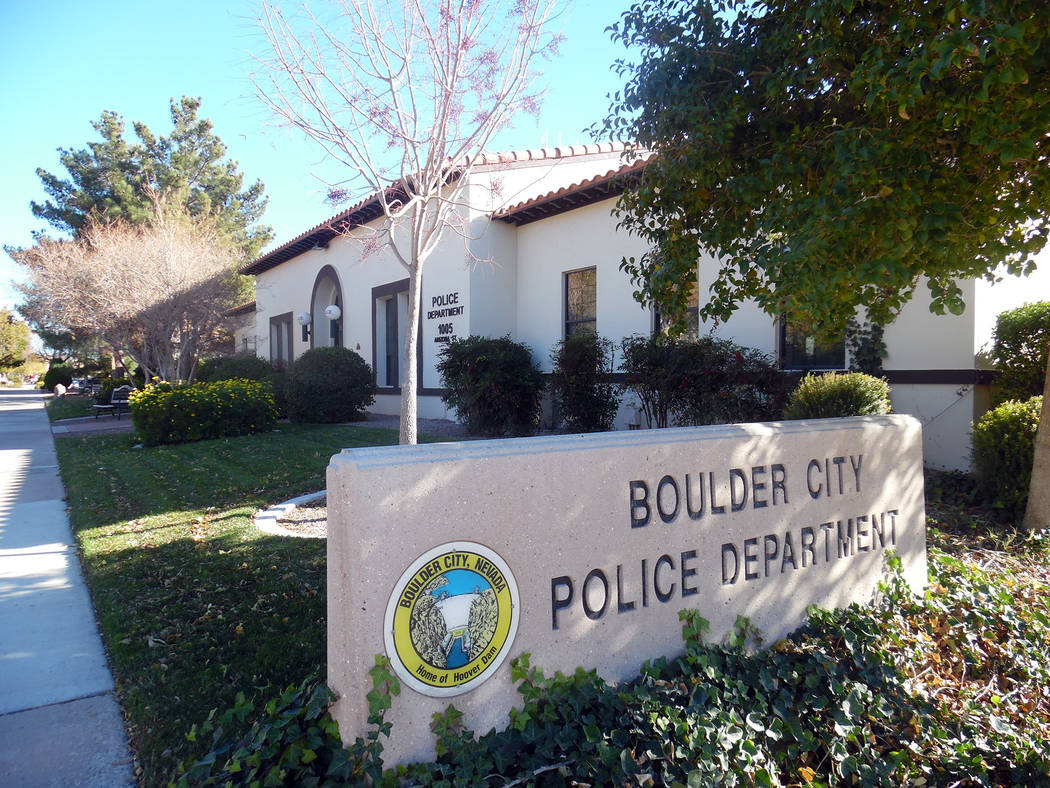 Oct. 3, 12:46 p.m.
Officers received a report of a male prowler who had been at another man's house the day before at approximately 9:42 p.m. The homeowner had video of the incident and said it looked like the man was looking for something to steal at his house and at the neighbor's house. He did not recognize the man and wanted to speak to an officer. The officer said it appeared as if the man was looking at the homeowner's large generator that had been left in the driveway. There was nothing taken or damaged and the officer was unable to identify the subject. He advised the homeowner that the night-shift officers would perform extra patrols in the area.
Oct. 3, 6:27 p.m.
A woman reported a person on a dirt bike was in the desert near her backyard. She wanted to give the information to an officer. She told the officer that the path used by the person on the dirt bike is within 1,000 feet of the back of her property fence. She wanted to know if it was a designated path. The officer told her she would have to personally identify the dirt bike driver and the sign the citation for it to be issued.
Oct. 4, 11:07 a.m.
Officers received a report from a woman that $800 worth of coolant was drained from her air-conditioning system the night before.
Oct. 4, 1:13 p.m.
Officers were out with a man who was sleeping in public. They found out he had been warned about camping previously and was told if he was found doing it again he would be arrested. The man said he had no intention of leaving Boulder City. He crumpled up the citation for camping.
Oct. 4, 3:03 p.m.
Someone called the police and said there were three male juveniles giving out candy in a parking lot to other children. Officers responded and found that it was cousins sharing candy.
Oct. 5, 12:31 p.m.
A man called the police and said he wanted it noted that he had seen several suspicious vehicles in the area; he had been told to come in and talk to a detective. He said the vehicles had been driving slowly or parked in front of unoccupied homes.
Oct. 6, 9:08 a.m.
Officers received a report that a large generator was taken from someone's property between 2-8:30 a.m. The owner had pictures of the suspect from the security system.
Oct. 6, 12:40 p.m.
Someone called 911 and said there were sheep next to the highway near St. Jude's Ranch for Children. They were not on the roadway. Dispatch reminded the caller about the proper use of 911. Officers responded and and said there were no sheep in the road. They were all in Hemenway Valley Park.
Oct. 6, 5:20 p.m.
Officers responded to a fire in someone's kitchen. A toaster had caught on fire. The resident had taken the toaster outside, and it was still on fire. Thirteen minutes after the call, the fire was out.
Oct. 6., 9:21 a.m.
A woman called said she had dropped her cellphone inside a golf cart and needed help getting it out. Fifteen minutes later, officers said they couldn't get the phone out because it had fallen into an area that was inaccessible unless the cart was taken apart.
Oct. 6, 11:53 p.m.
A juvenile came to an officer's residence and was intoxicated and asking for a ride back to Henderson. About 22 minutes later, the juvenile's mother arrived to give her child a ride home.
Oct. 7, 7:24 a.m.
Officers received a report that water was bubbling up and running down the side of a ball field. They found a broken pipe outside one of the fields and notified the water department. A work order was created.
Oct. 7, 8:31 a.m.
Officers responded to an accident. Someone heard a loud crash and saw a driver hit an airplane that was parked on the street. The subject got out of the vehicle and and walked into a residence.
Oct. 7, 10:42 p.m.
An officer responded to a traffic stop and noted that the driver was not happy he was given a citation because the officer did not take into account that he was tired.
Oct. 8, 4:36 p.m.
Officers received a report that a dead cat was in a bag in a driveway. It had been hit in the road.