November 21, 2018 - 3:45 pm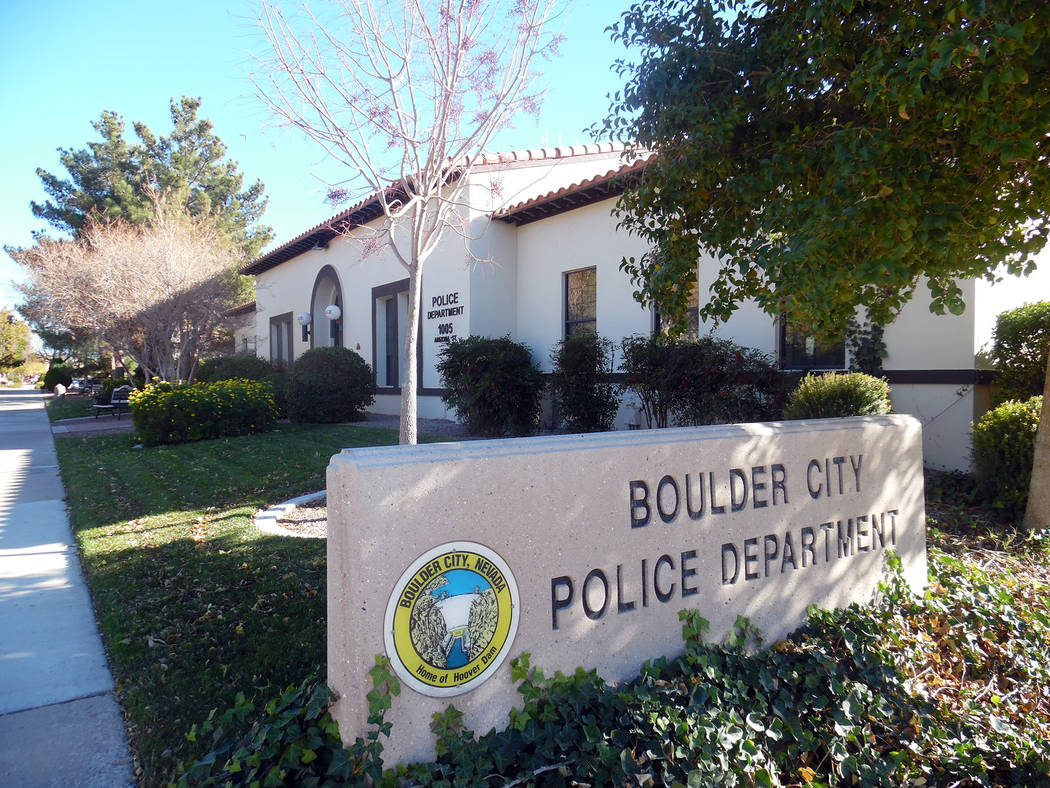 Nov. 13, 4:19 a.m.
Officers responded to a fatal accident in which a vehicle had hit a semi-truck. Twenty minutes after the call, they notified the Nevada Highway Patrol.
Nov. 13, 2:05 p.m.
Officers received a report that a male customer was causing problems in a store because he was upset they would not sell him any alcohol. He was throwing his coat and causing a disturbance at the park across the street.
Nov. 14, 3:00 p.m.
Officers received a report of two women who were blocking a lane near Industrial Road. They were trying to load a piece of furniture from the roadway to another vehicle that was parked nearby. Another woman was helping, but they were creating a traffic hazard.
Nov. 14, 3:29 p.m.
A postal worker called the police and said a woman had tried to purchase a money order with a counterfeit bill. She walked out when it was discovered and drove off in an unknown direction.
Nov. 15, 6:38 a.m.
The National Park Service called the police to help them with a 300-gallon propane tank that was leaking. The NPS officers were evacuating the area. They contacted the company that monitors the tank, and they were en route. About 20 minutes later, the problem was resolved.
Nov. 16, 9:53 a.m.
A man called the police and said a three-year-old boy with blond hair and green eyes was walking down the middle of the road unattended and wearing only a diaper. He was crying and calling for his mama. The man wrapped him up in a blanket to keep him warm. Officers arrived and attempted to locate the boy's parents. They detained one person and found a subject who claimed to be his father. Two hours after the call officers also spoke with Child Protective Services who were en route. They arrived on the scene and contacted the boy's mother.
Nov. 16, 7:28 p.m.
Officers responded to a report of a large fire that was starting to die down. Officers discovered it was a backyard fire near Utah Street, and it was contained in a fire pit.
Nov. 17, 10:54 a.m.
A woman called the police and said rat poison was put in her yard, and she wanted to make a report. Officers responded and found out the landlord had put rat traps out, and the woman was worried someone had messed with them. Officers advised her to contact the landlord.
Nov. 17, 8:18 p.m.
Officers assisted the fire department with a call about a combative personwho was biting nurses. The nurse denied medical.
Nov. 17, 9:49 p.m.
A woman called the police and said she had heard a gunshot outside her house. She asked the officers to not ring the doorbell when they arrived because her baby was sleeping. She told them she did not see anything, as she was woken up by something that sounded like a gunshot.
Nov. 18, 11:10 p.m.
A man called the police and said he could hear someone trying to open his front door. The caller was armed with a knife.
Nov. 19, 8:55 p.m.
Officers received a report that someone's garage door was open. They made contact with the owner who was unaware of the issue and closed the door.