October 31, 2018 - 3:04 pm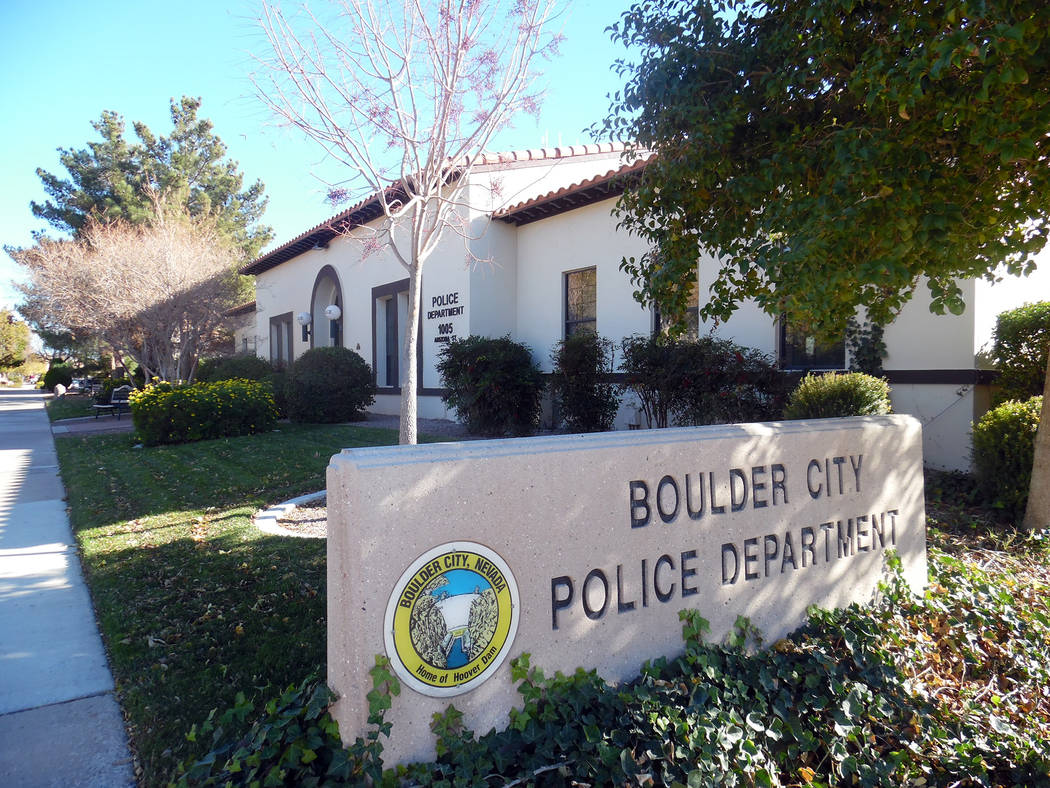 Oct. 23, 8:34 p.m.
Officers received a report that a blind man had caught a rat in a trap inside a cabinet and needed help getting it out. They responded but could not remove the trap because it was wedged in a hole in the back of the cabinet. The owner had the officers remove the rat from the trap and let it go.
Oct. 24, 6:26 p.m.
Officers responded to a report of a woman who was in the middle of the highway. They said she appeared distraught and was talking on a cellphone.
Oct. 25, 3:52 p.m.
Officers received a report of man who was driving with a small boy on his lap near the elementary school. They found them, and the man admitted to driving with his son on his lap. Officers issued him a warning.
Oct. 25, 7:09 p.m.
A woman reported that a suspicious person had been looking at her while she was at Starbucks the day before. The person was wearing a fake beard and looking "oddly" at her. She told officers her house had been robbed recently and she was concerned the incidents were related.
Oct. 26, 6:41 a.m.
A man called police to report that as his girlfriend was leaving home before 6 a.m. to go to work, a man stood in front of her car and stayed in front of it as she tried to move around him. He then flicked a cigarette at her. She was shaken by the incident and had her boyfriend call the police. The dispatcher talked to the woman and confirmed the details. She said she would call back after thinking about what to do about the situation. Several minutes later, her boyfriend called back, after first calling 911, and said if the police did not do something, he would shoot the man. He was advised not to approach the man or get a weapon involved. Officers were dispatched to the location.
Oct. 26, 7:20 a.m.
Officers received a report of a young-looking small female walking toward Boulder City from the overpass. She was wearing what looked like pajamas and had a pink bed sheet over her shoulder holding what looked like items inside of it. They located her and she requested medical assistance for pain in her ankle and hands.
Oct. 26, 12:14 p.m.
A man called the police and said he was watching a woman do a dine-and-dash at a restaurant. Her bill was $32 and he just wanted her to pay it. Officers responded and found the subject in the back restroom.
Oct. 26, 11:10 p.m.
A man called police to talk to an officer about someone in the area remotely opening garage doors. He said he is a radio engineer and noticed that his garage door opened on its own around 7 p.m. He said it continued to open approximately every 15 minutes for an hour before he locked it for an hour and a half. The caller said his frequency spectrometer picked up a constant 360 megahertz frequency from 7 to 11 p.m. and that is the frequency on which garage doors operate. He said there are illegal devices available that can do this and he is concerned someone has one and is trying to burglarize people in the neighborhood.
Oct. 27, 1:50 a.m.
Officers responded to a report of a man going into a vacant residence. They located him after announcing they would let the police K9 loose to search for him. The man said he worked for the investment company remodeling the house. Officers were unable to get an answer from the number he gave them. The man was released but told that if the victim wanted to proceed, a warrant request would be submitted.
Oct. 27, 4 p.m.
A woman called 911 to say that her neighbor had yelled at her while she was taking her dog to the bathroom. She was counseled on the proper 911 usage.
Oct. 28, 1:44 a.m.
Officers were called to a park because it appeared as if some people were arguing. They found one subject was drunk and being boisterous.
Oct. 28, 8 p.m.
Officers responded to a report of a man shooting a gun outside his residence. They arrived and found that the man had gone inside into his bedroom and a woman was outside to talk to them. She said he had been drinking all day and had a gun with him in his room. Officers detained him 15 minutes later.
Oct. 28, 10:54 p.m.
An ambulance was dispatched to a man lying behind his car at the water treatment center on Lakeshore Road. He was unconscious when they arrived but was conscious a few minutes later.
Oct. 29, 7:44 a.m.
A man called police and said there was a cat sitting on his back wall. He wanted animal control to get it before his dog killed it.
Oct. 29, 9:20 a.m.
Officers received a report that hand tools and miscellaneous items had been taken from a vehicle sometime over the past three days. The items were valued at $3,350.