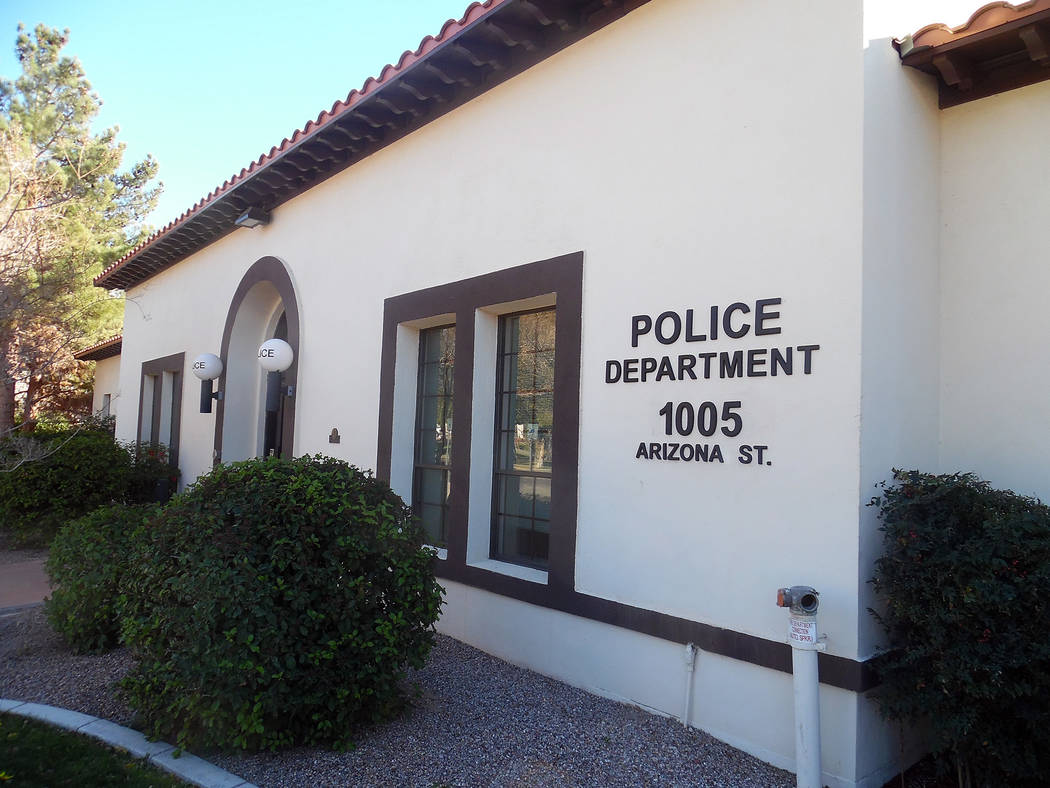 May 15, 2:37 a.m.
A woman called and told the police there was a bird outside her location that was dying and she needed help. Officers found the bird and relocated it to the desert.
May 15, 7:02 a.m.
Officers received a report that a man had been in the desert for two days and without food or water for one day. When they found him, he told officers that he did not want to be rescued, so they gave him a courtesy ride to a hotel and a bus pass. Four minutes later he decided to be transported to the hospital.
May 16, 7:13 a.m.
A woman called and said there was a body wrapped in a tarp outside the kiln room of the art center. She told dispatch that she has had problems with vagrants in the past, but she didn't want to go look. Upon their arrival, the homeless suspect admitted to officers that he had been sleeping in the area. There had been no prior interactions with him, and he was advised of the no camping rule within the city limits.
May 16, 10:29 a.m.
A caller reported that a semitruck had just dumped a load of glass on the road. Officers found the equivalent of 10-12 wheelbarrows of glass there, and public works was dispatched. Public works was advised to contact Nevada Department of Transportation.
May 16, 7:07 p.m.
An officer came upon someone who was urinating outside and warned the subject not to do that.
May 17, 6:04 p.m.
A woman called and asked for an officer to come to her so she could file a report about a man who had tried to get her into his car.
May 17, 7:48 p.m.
Officers received a report of six males around 20 years old who were being loud at the duck pond and throwing rocks at the ducks.
May 18, 1:20 a.m.
A man called the police and said there was noise from a loud fan and smoke coming out of vents from a garage. He said the smoke had an odd smell and he thought they were making drugs in the garage. He did tell officers that he had been drinking and was walking home from the bar when he noticed this. Approximately 11 minutes later, officers arrived and only heard loud noise coming from the garage.
May 18, 12:23 p.m.
Officers received a report of a man who was not wearing a shirt and walking up and the down the street with a rock in his hand. The caller said he seemed to be "casing houses."
May 18, 10:24 p.m.
Officers received a report that a man was screaming obscenities in a parking lot and pushing a cart. The man advised them that he had twisted his ankle on the curb and that's why he was screaming obscenities. He did not need medical assistance.
May 19, 12:48 p.m.
A caller reported that three juveniles were in the back area of a playground and "tagging" it. Officers found the juveniles, who said they were using a marker to draw on a tunnel. They contacted their parents, and one arrived about 20 minutes later with cleaning supplies so the juveniles could clean up the mess.
May 20, 10:13 a.m.
Officers removed a tortoise from the freeway and took it to the animal shelter.
May 21, 1:46 a.m.
Officers received a report that an RV and a car were on fire at the dry lake bed. All the subjects were out of the vehicles, and the officers determined that the subjects had been contacted by the police department three weeks before and given a 24 hour notice to move. They had come back to the vehicle with a 5-gallon can of fuel to get the vehicle moving. The fuel ignited and caught the vehicles on fire.