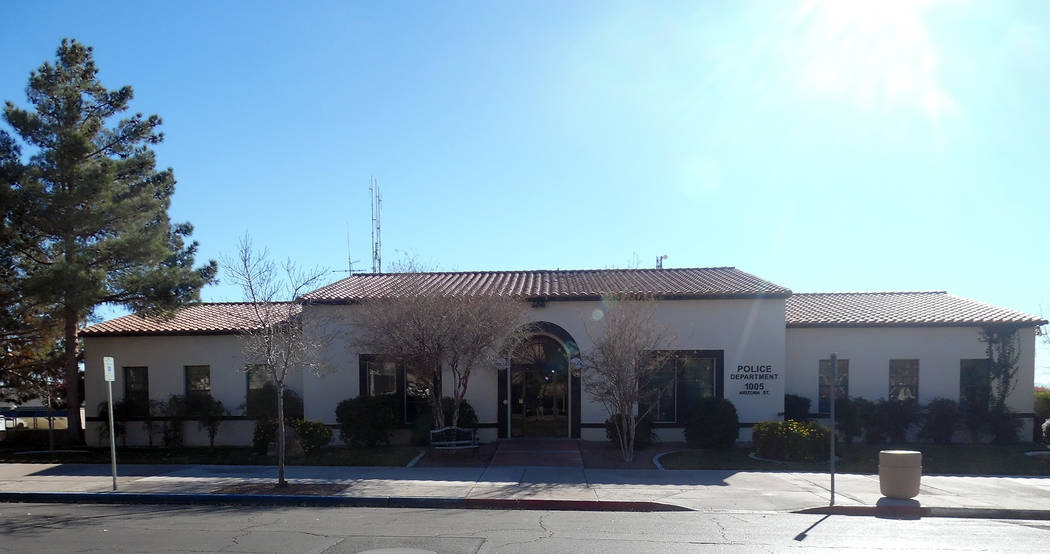 May 1, 4:09 p.m.
Officers received a report of approximately 7-10 gunshots in the area of The Cottages and the old airport hangar. It was determined that the noise was a nail gun being used by construction workers.
May 2, 2:02 p.m.
Officers received a report of a stolen pool motor. The caller said that they were gone April 10-22 and when they came home, the outside gate was open. They did not notice the theft until the pool service came. There was no video surveillance and it was unknown whether anything else was taken.
May 3, 7:21 a.m.
A woman called the police and said there was a man in front of her house who had been throwing up for at least 25 minutes. She did not know him and "would like him to leave."
May 3, 11:13 p.m.
Officers received a report that someone was trying to catch a rabbit in a turn lane on the road and was causing a traffic jam.
May 3, 11:16 p.m.
Officers responded to an accident on U.S. Highway 93 and Colorado Street that involved two trucks. One truck had flipped and hit the other one. There were injuries reported, but no one was transported to the hospital. The north and southbound lanes on U.S. 93 were shut down as well as Colorado Street. Almost an hour later, traffic was moving again, and 20 minutes after that, both streets were fully open.
May 4, 5:39 a.m.
A man called 911 from outside the hospital emergency room asking for a ride to Southern Hills Hospital because Boulder City Hospital could not help him with his needs. Dispatch called the hospital to check and was advised that the man had checked himself out of the hospital because they wouldn't give him enough medication. They requested officer assistance. When the officer responded, the man agreed to collect his belongings and wait for the bus.
May 4, 9:38 a.m.
Officers responded to a report of smoke in a kitchen; it was unknown where it originated. When they arrived, they determined the smoke was from burnt toast.
May 4, 10:11 a.m.
A man called the police station and said he learned his grandson had heard or made threats against Lake Mead Christian Academy in Henderson. He advised that his grandson had access to firearms. Officers contacted the principal of the school, who was aware of what was going on. The principal had prior contact with the boy's father about other comments he had made and said Henderson Police Department would be contacted if any further assistance was needed.
May 4, 2:39 p.m.
Officers received a report that a 15-year-old female student at the high school had been sexually assaulted by a 15-year-old male student. The female's written statement given to the school said that the incident happened approximately a month prior at the Fiesta in Henderson. The officer contacted the Henderson Police Department, which created a call about the situation.
May 5, 12:36 p.m.
Someone brought a tortoise that had been walking in the street to police dispatch.
May 5, 1:15 p.m.
Officers stopped a man wearing red shorts and a face mask who could not "keep his pants up."
May 6, 2:09 p.m.
Officers received a report that a speaker had been taken from a backyard sometime in the past 24 hours. About 20 minutes later, it was determined that it had not been stolen. Rather the speaker had been moved to a different part of the backyard.
May 7, 10:10 a.m.
Officers received a call that a man had gotten inside of an RV at a business and was hiding in the bathroom. The man was deaf and had been sleeping in the RV for a few days. No damage was found, and he said that he unlocked it through a window. He was trespassed, and the business owner did not want to press charges.