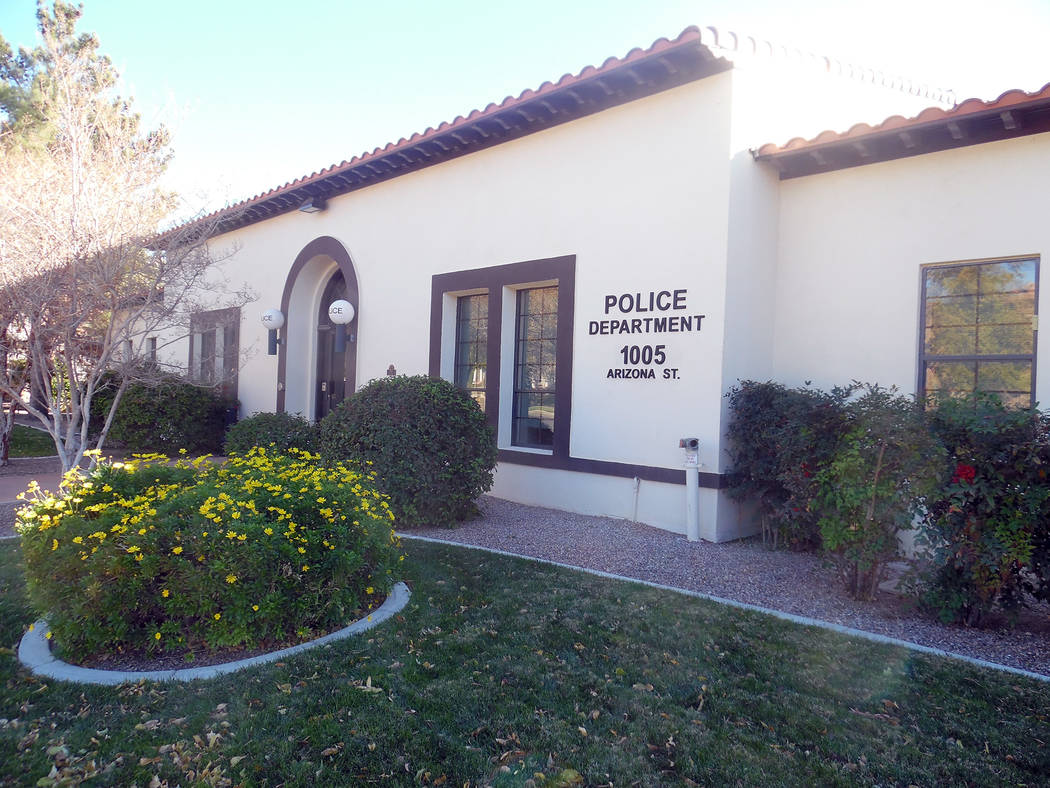 Feb. 27, 12:40 a.m.
Officers received a call about a dishwasher with water and smoke coming out of it. Less than three minutes later an officer responded with a fire extinguisher. The officer thought it was steam coming from the dishwasher rather than smoke but still requested the fire department to respond. The fire department determined it was steam. They unplugged the dishwasher and advised the owner to call an appliance repair person.
Feb. 27, 3:45 a.m.
An emergency room nurse called police and said a man had come in with a gun in his hand. The hospital was putting a legal hold on him but needed the police to come take care of the gun.
Feb. 27, 6:19 a.m.
A caller reported that gas been siphoned from a vehicle that was parked on the street overnight.
Feb. 27. 9:24 a.m.
A 15-year-old girl who was home from school called and said there was a group of strangers in her house, and she was in her closet. Officers responded, and she told them a white van had pulled up to the house, several men got out, but she did not believe they actually entered the home. She did not know who they were. Officers learned her mother had left some donations for St. Jude's Ranch for Children, and it was most likely them picking them up.
Feb. 27, 11:45 a.m.
Animal control responded to a bird that was stuck in some wiring. Twelve minutes later the healthy bird was freed.
Feb. 28, 4:53 a.m.
A woman called and said someone was in her living room. She said that she was hiding in her closet and her ill husband was in bed. She did not know who would be in her home. Officers found that she thought her husband was in bed, but he was not. He was up and walking around with a flashlight.
Feb. 28, 1:03 p.m.
Officers received a report of a homeless woman who was locked in a bathroom and drinking beer.
March 1, 10:37 a.m.
Officers found a house with some broken windows. The home was vacant, and there was also damage to the interior walls.
March 1, 11:23 a.m.
Officers received three different reports of a man in a black hoodie walking in the road on southbound U.S. Highway 93.
March 1, 1:34 p.m.
A man called and said he is at residence and found a large quantity of marijuana. Officers made contact with the public administrator, who said that the marijuana is property of a deceased person and the next of kin should take possession.
March 1, 1:40 p.m.
Officers received a report that a student was overheard saying "do not come to school tomorrow" and someone else said that they heard "shooting." The assistant principal at Garrett Junior High School interviewed witnesses who said they "did not hear such a threat." The mom was contacted and said there were no weapons at home.
March 1, 5:45 p.m.
An officer stopped a suspicious vehicle that actually had a mother inside of it who was breastfeeding her daughter. She had parked parallel to the duck pond so her daughter could watch the ducks while eating because it calmed her down.
March 1, 7:47 p.m.
Officers received a report that a woman had paid with fake money at a business for a second time. They detained the woman and a man and found the items that had been purchased with the counterfeit money. They also found a printer and computer device.
March 2, 8:36 a.m.
Officers received a report of possible vandalism to electrical boxes. They discovered wind may have blown open the lids. They spoke with a passerby, who said he had seen lids blown open in the same way after the recent windy days.
March 3, 10:54 p.m.
Officers received a report of a vehicle fire. The vehicle was under a carport, and the police department was evacuating the residence attached to it. The fire department found that an "active cigarette" left in the vehicle started the fire.
March 5, 12:44 a.m.
A man to say he was smoking weed when he came into the house and found his mom on the ground with blood all over her. She was taken to the hospital, and it turned out she had received a cut on her left ring finger, which required stitches. She denied abuse but could not explain how she received the injury. There was insufficient information to determine whether battery took place. The doctor said he would contact the police department if the patient admitted to abuse.
March 5, 10:07 a.m.
Officers responded to a report of a newer model white SUV racing through the Del Prado neighborhood. They found the driver was a juvenile who did not have a driver's license. He refused to speak with officers and requested to call his mom. She arrived, and he was warned for speed and not having a license. His mom took possession of the vehicle and "he became a passenger."