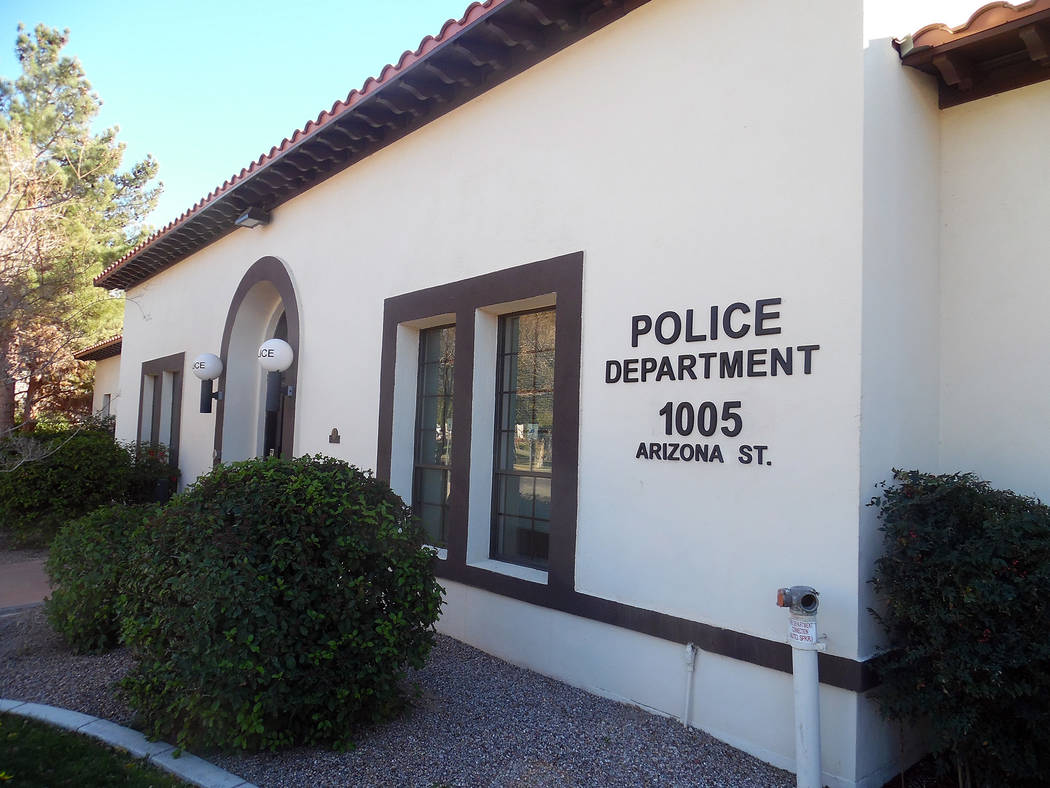 March 15, 10:12 a.m.
Officers received a call about an alarm going off at a residence. Officers responded and found the rear sliding glass door unsecured. They attempted to enter, but there was a bar blocking the door. They talked to the caller to find out if there was a key for the house they could use, but the owner did not want them to check the inside.
March 15, 12:58 p.m.
Officers received a report about a student's social media post that showed the student with an assault style rifle. There was no imminent threat at the moment and the account had been taken down.
March 15, 1:56 p.m.
Officers responded to a report of an open garage door and a door to the residence. Units made entry.
March 15 6:02 p.m.
The police assisted with traffic control on the northbound exit for U.S. Highway 95 south. There was a possible single vehicle accident, but the right front panel and a wheel rim of the car had a paint transfer on them. The driver could not remember hitting anything, as she had passed out. Officers said that they would check down the road for another vehicle.
March 15 11:28 p.m.
Officers stopped a silver Mercedes. After the vehicle was impounded, a Clark County Fire Department badge was found in it. The fire chief made arrangements to pick up the badge the next morning.
March 16, 8:17 a.m.
A woman called police and said that a man in a gray four-door car would not merge in front of her as the "flashing sign stated" and almost hit her. She followed him, and he got out of his car and approached her. Officers advised her to keep her windows rolled up and to lock her door. Yelling then ensued. Afterwards, she told officers she did not want to file a citation.
March 16, 7:07 p.m.
Officers received a report that a longboard was stolen from a park. Almost three hours later, officers located the longboard. The male who had it told officers he had been looking for the owner.
March 16, 8:20 p.m.
Officers received a report that a man and woman were arguing, and the woman had possibly kicked him "in (the) biz" while they were doing laundry. Officers found the argument was only verbal and over $20. The subjects continued doing their laundry "in peace."
March 18, 4:45 p.m.
A woman called and said that her back door and garage were open, her house had been ransacked, and all her jewelry had been taken.
March 18, 10:10 p.m.
Officers stopped a driver for going 73 mph in a 45 mph zone. The car contained three passengers and an infant. The driver also had a suspended driver's license and was cited for that and speeding.
March 19, 3:57 p.m.
A woman called and said her son wouldn't come home to do community service. She said he was at a friend's house smoking pot.
March 20, 12:13 p.m.
Officers received a report that a man was outside a restaurant yelling obscenities at passersby. Four minutes later he left.
March 20, 5:43 p.m.
A woman called and said she came home to find that her vehicle had been stolen from her driveway. Officers learned her car had been repossessed. She said that she had bought it legally and was not in debt on it. She was advised that it was a civil issue.
March 20, 8:50 p.m.
Officers responded to a tractor-trailer fire on State Route 165 and U.S. Highway 95. Approximately 20 minutes later, the fire department had water on the fire. Nevada Department of Transportation responded and Nevada Highway Patrol took over the accident report. The road was closed until after midnight.
March 20, 10:56 p.m.
A woman called and said her neighbor's dog was barking nonstop. Officers made contact with the dog's owner, who said their dogs bark at each other all the time and it is "normal."