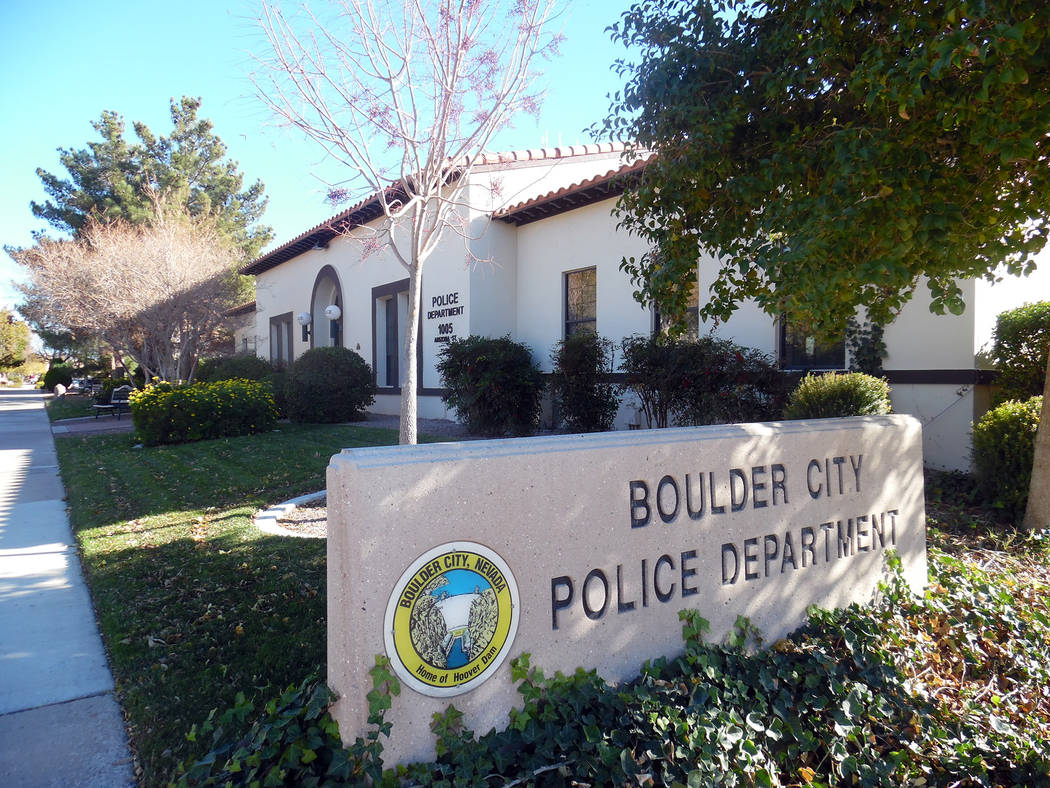 March 7, 8:19 a.m.
Officers stopped a driver making a right turn at a red light from an incorrect lane. He first told them he had previously asked the police department if he could make a turn in that fashion and was told he could. He said later that he read in the newspaper it was OK to make the turn. After giving officers both of those reasons, he also said that he didn't know he couldn't make a right turn from that lane. Officers said the driver "later returned" to his reason for his incorrect turn being he had read it in the newspaper. Officers noted there was a sign at the intersection that reads "Right turn on red right lane only."
March 7, 12:02 p.m.
A man called and said that a truck was pulled off to the side of the southbound highway. He said cattle were running loose and about to get in the road. Three minutes later, the National Park Service called and reported the same thing. Approximately half an hour later, an officer responded on a horse "to help wrangle cow."
March 7, 3:23 p.m.
Officers spoke with a woman who wanted to talk about problems with employees at a local cellphone store. She told them the store was overcharging her. Officers advised her to take the problem to the store.
March 8, 12:56 p.m.
A man said he was alerted by a home alarm that a man and woman were searching his front porch for a house key. Almost 20 minutes later, officers found out the man and woman were delivery drivers for Amazon and had left a package in a planter. The man apologized.
March 8, 3:24 p.m.
Officers received a report that the driver of a Silver Rider bus was slumped over toward the passenger seat and the hazard lights were on.
March 8, 4:31 p.m.
Officers responded to a report of someone in black sneakers on the roof of the library. They hoped that "was not all they had on." Upon arrival, they found no one on the roof, but two juveniles were located. The officer added their names to the call and contacted their parents.
March 9, 11:58 a.m.
Officers received a report of a man and a woman who were trying to cut down a tree. The caller was concerned they might get hurt.The officer made contact with the people cutting down the tree. They had a permit, and the officer advised the caller to contact the Occupational Safety and Health Administration if safety is a concern.
March 9, 2:32 p.m.
A woman called the police and said that she had several cocktails. She said someone had come to clean her yard and attempted to rape her. The police said she was not making much sense and that an officer would need to speak to her.
March 9, 11:19 pm.
A rescue crew responded to a call that a woman had been shot. Four minutes later the police were notified and advised that a woman had been shot in the thigh while her husband was cleaning a firearm. Officers investigated and executed a search warrant that was approved by the judge. The wife denied any wrong doing, but could not make a written statement because of the medicine she was given. She said there was no criminal activity, and it was an accidental gun shot.
March 10, 6:49 a.m.
A woman called the police and said her neighbor was hoisting a personal water craft or something similar up a tree. He had "been at this for over an hour." She said that it was making a racket, and she was afraid the tree might fall over or he might fall out of it.
March 10, 4:29 p.m.
Animal control received a call about a dog that did not have any shelter from the rain. The woman was upset because no one would help the dog. Animal control advised her there was shelter, but the "dog chooses to stand outside in the rain." They also said that the "dog loves to stand in the rain and won't go inside."
March 11, 3:28 p.m.
Officers were asked to check the welfare of a man who had called the United States Marine Corps recruiting office. He said that he was willing to die for his country but was told he was too old to join. Officers spoke with him and said that he was fine. He was just disappointed he could not join the Marines.
March 12, 11:32 a.m.
Officers received a report that a woman had pulled down her pants while in a parking lot, and she was standing and yelling at no one.