Updated June 20, 2018 - 3:56 pm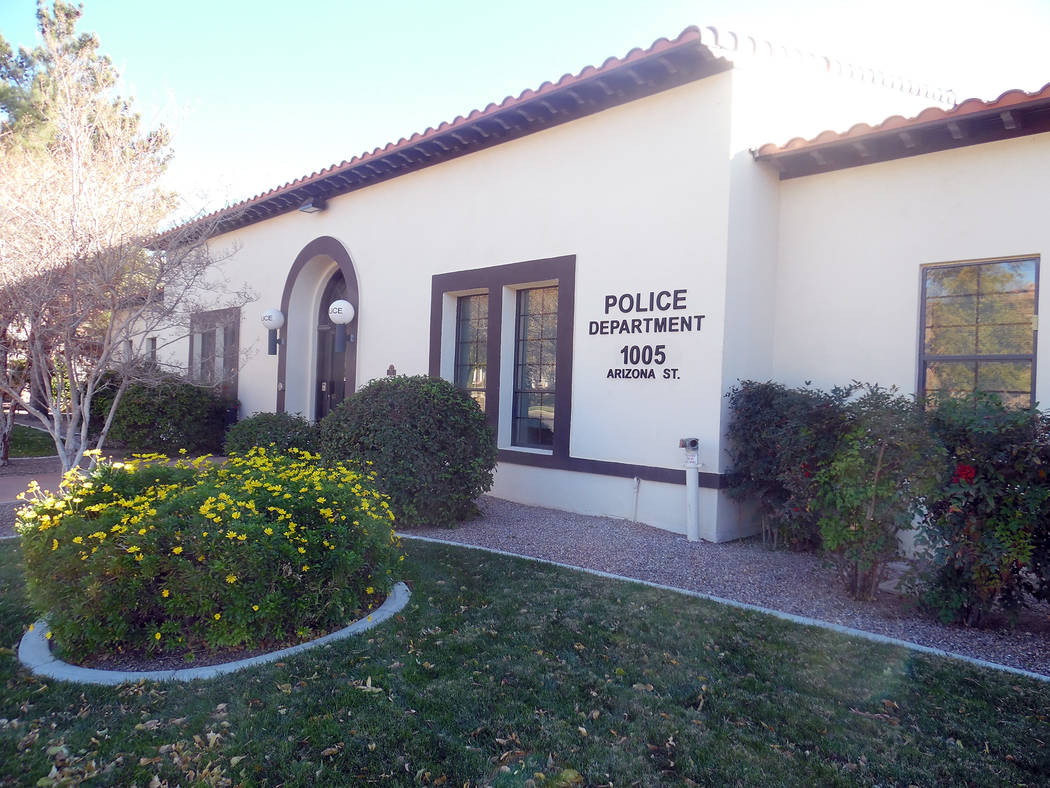 June 12, 10:57 a.m.
Someone called dispatch about a 6-foot-long yellow boa constrictor. Officers were unable to locate it.
June 12, 2:04 p.m.
A man called and said that someone took the battery and its wiring out of his truck. He thought the theft occurred sometime in the past three or four days. Officers found that he had left the passenger door of the truck unlocked. There was no video of the incident. The caller wanted the police to be aware of it.
June 12, 4:42 p.m.
Officers started following a black vehicle that had been involved in a hit and run accident. Approximately 15 minutes later, the vehicle stopped, but the driver, who was a white man in his 30s to 40s, fled on foot. He also appeared intoxicated.
June 13, 5:14 a.m.
Officers received a report of a swarm of bees by a telephone pole near 7-Eleven on Utah Street.
June 13, 7:47 a.m.
Officers received a report that a semitruck had rolled over getting onto northbound U.S. Highway 95. The exit ramp was closed and Nevada Highway Patrol and Nevada Department of Transportation responded. An ambulance also arrived but no one was transported to the hospital.
June 13, 8:30 p.m.
A caller reported that someone one street over was setting off fireworks. Dispatch received multiple calls about them.
June 14, 8:36 p.m.
A woman called and said "small people" had pushed their car and then went into their house with a machete. She said that there are many of them and "they resemble munchkins." There was no alcohol in house and her mother is home. Six minutes later she called back and said that she did not have her glasses on and had no idea how many were there.
June 14, 2:07 p.m.
A man called and said someone had been breaking into his boat and was possibly living there. A flare gun was also missing.
June 15, 12:31 p.m.
Dispatch received a report of an armored vehicle at Hoover Dam Bridge that was parked in the wrong direction and blocking traffic. About 25 minutes later all traffic coming in from Lakeshore Drive was diverted north toward Hoover Dam Lodge.
June 15, 4:35 p.m.
Officers received a report that an elderly woman wanted an officer to come check out and write a report about her awning that had flown away and "took out the electrical in the neighborhood."
June 17, 3:27 a.m.
Officers received a report that someone in a gold car had opened another vehicle's door and then left and drove up Rawhide Road. Officers learned a silver and red multitool was missing from the vehicle.
June 17, 9:18 a.m.
Someone called and said a camera had picked up two juveniles with backpacks who were trying to get into vehicles. The caller agreed to send the footage to the police.
June 17, 4:39 p.m.
Officers received a report that a girl's car had been broken into and some items had been taken. Those items included the girl's wallet.
June 17, 8:52 p.m.
A woman called dispatch and said that her ex-husband had hit her with a pipe.
June 18, 11:31 p.m.
Officers received a report that a woman had run over a man with her vehicle and then left. The man was refusing medical attention. Officers investigated and determined that the fight had only been verbal. The man had stood close the vehicle door as the woman drove away, and the mirror bumped him. He was not run over. There were no injuries observed.