January 31, 2018 - 3:23 pm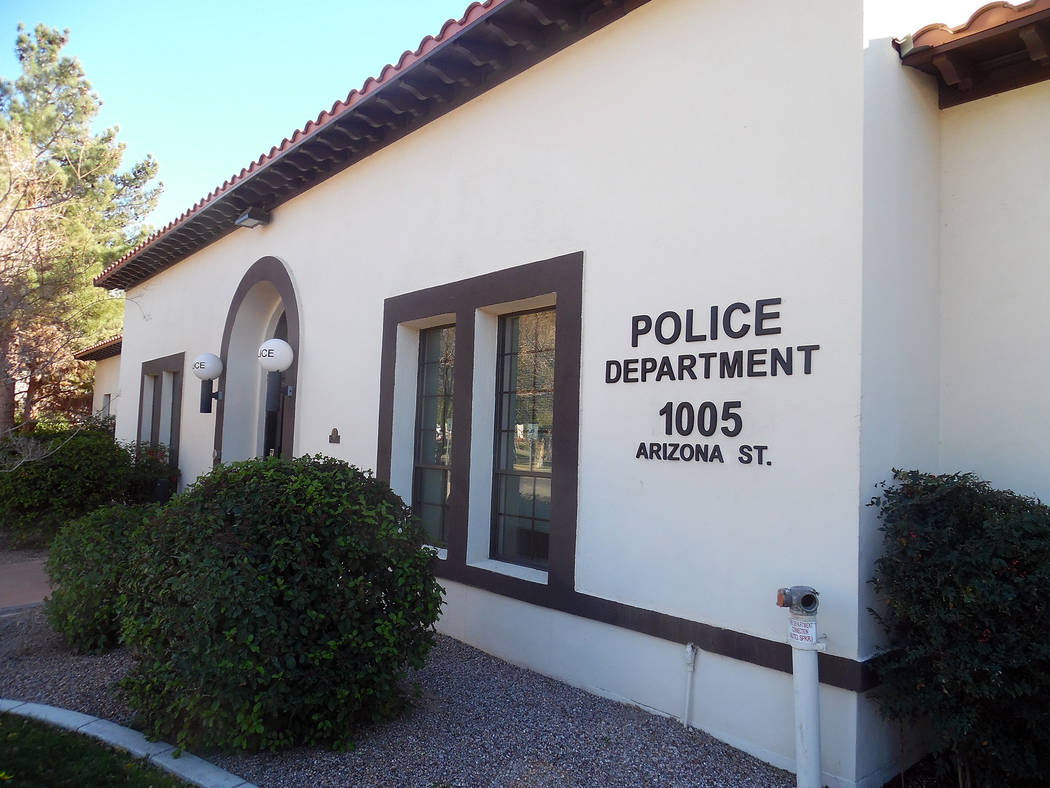 Jan. 23, 4:33 p.m.
A caller reported that 60 Percocet pills were taken from a drug lock box. The caller did not have any video or evidence to confirm whether an employee had taken it.
Jan. 24, 8:51 a.m.
A taxi driver called and said that a distraught and highly intoxicated woman was in his car. He was out of the car with the keys to it. The woman was actually a man and given a courtesy ride home.
Jan 24, 11:22 a.m.
A woman asked to speak with an officer regarding an old burglary. When asked about the amount of time since the robbery took place, she said that it was a "long story" and would rather speak to an officer about it.
Jan. 24, 1:06 p.m.
A woman, who was delivering packages for Amazon, said that at one house the man who answered the door had his dog jump and attack her. He then went back into the residence. Upon investigation, the man told the officers that he did not want the package. She did not press charges against him, but the officers did warn him to keep his animal under control.
Jan. 24, 5:38 p.m.
Officers received a report that the smell of marijuana was coming from the bathrooms at Bicentennial Park.
Jan. 25, 8:54 p.m.
Officers received a report that a woman with a heavy build wearing a yellow dress and green coat was in front of a store with a sign soliciting money. The caller did not want "the neighborhood to become a ghetto." Officers warned the woman, who said that she had a bus pass and will leave when the bus arrives.
Jan. 25, 10:32 a.m.
A caller reported that there was a man sitting on a wall with his pants down. Upon investigation, officers determined that the man was homeless and trying to get to Kingman, Arizona. They advised him that camping is not permitted within the city. In regards of his "butt hanging over the wall," the officers determined that his pants and underwear were "old and loose." He was "not intentionally showing upper half of buttocks and/or butt crack." They then asked him to pull up his pants.
Jan. 25, 4:52 p.m.
An officer observed a dog poop on the sidewalk, and the owner walk away without picking it up. The dog owner told the officer that she was on her way home to get the bags she forgot. She was then warned about not picking up dog poop.
Jan. 26, 9:03 a.m.
An elderly woman said that she had sent $6,900 to a friend to get him out of jail. Another friend told her it was a scam and attempted to stop the transaction. She wanted to make a report.
Jan. 26, 10:47 a.m.
A man reported that while he was inside, he heard a loud noise and looked outside to see someone in a small white car hit an SUV. Approximately five minutes later, he observed the driver get back in the vehicle and drive away.
Jan. 26, 2:40 p.m.
Officers received a report that a vagrant appeared to be charging his cellphone at an electrical box near Burger King and the city sign at the corner. The officer observed the man sitting on a rock and yelling at a cellphone. He was advised to not use the Boulder City Chamber of Commerce's power.
Jan. 26, 6:44 p.m.
Officers received a report of a 2 1/2 year old who was locked in a car. The caller brought a key and they were able to get the child out.
Jan. 28, 4:45 p.m.
Boulder City Fire Department responded to a single-vehicle motorcycle accident, in which the driver was bleeding from his head. Nine minutes later Mercy Air was put on standby and then taken off several minutes later.
Jan. 28, 8:54 p.m.
Officers received a report that a man was lying on the sidewalk with a backpack and beer next to him. Upon arrival officers confirmed there was a man on the ground. They said would give him a ride home after he gave them his address. Approximately 10 minutes later, officers said that he "was playing games" and they would not take him home.