December 13, 2017 - 3:11 pm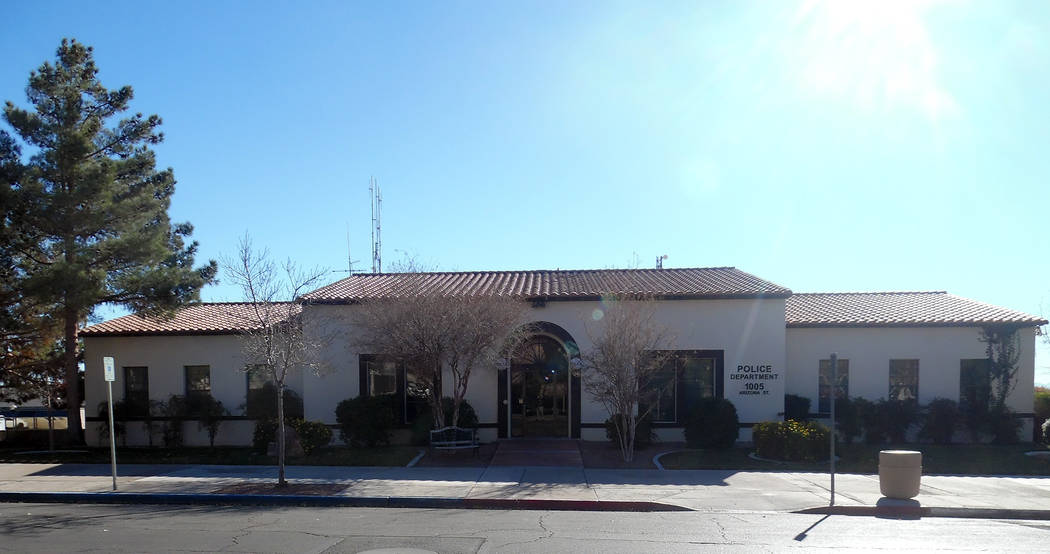 Dec. 6, 6:16 a.m.
Officers received a report that a hose was left in the gas tank "from someone taking all the gas."
Dec. 7, 3:13 a.m.
Officers received a report that laser Christmas lights were shining across the street into another residence. They advised the owners that the lasers needed to be redirected.
Dec. 7, 8:19 a.m.
Dispatch received four calls from a young man who said, "No," when asked to speak with his parents. Dispatch called back, and his mother answered the phone said that she had been in the shower, and her son got a hold of her phone. There was no problem.
Dec. 7, 10:32 a.m.
An officer was out with a juvenile who said that he was not in school because he was sick.
Dec. 8, 1:45 a.m.
A caller reported that a vagrant was at the end of Foothill Drive and appeared to be "picking at a utility box." Upon investigation, officers found that the man was trying to charge his cellphone, and there appeared to be no damage to the utility box.
Dec. 8, 10:40 a.m.
Officers cited a female driver for an expired registration and gave her a written warning for not having a Nevada license within 30 days of moving to the state. She advised officers that she has lived in Nevada for a year and a half. Officers said that she was polite.
Dec. 8, 10:48 a.m.
Officers responded to a report of rent payments being stolen from a drop box. Upon investigation, officers were told that over the past two months several checks and one envelope with $800 cash in it were "possibly taken" from the night drop slot. There were no witnesses and no cameras. The person who reported the missing money said that cameras were being installed, and the company planned on catching the person who did this. The person also stated that the tenant whose money was stolen will have to pay again and is really the victim. None of the missing checks had been cashed or deposited. Officers advised that this could meet the burglary statute, because the suspect possibly reached inside to get the cash and checks.
Dec. 8, 11:58 a.m.
Officers received a report that a woman, who had a suspended license because of a DUI, had just driven away in her vehicle. Upon investigation, officers determined that the driver had come to get her vehicle out of impound after her arrest and was told not to drive the vehicle or she would be arrested. She left the police station with a man in his vehicle to get hers out of impound and said that she had a friend meeting them at the impound lot to drive the vehicle. Her vehicle was reimpounded.
Dec. 8, 8:44 p.m.
Officers stopped a male driver for having a headlight out. The driver told officers that he was pulled over last week for the same thing, and he had been unable to get into a shop and get it fixed in that time. The officer advised him that if he pulled him over for it again, he would cite him.
Dec. 9, 3:25 p.m.
Officers responded to reports of sheep that were alongside the roadway, which was causing photo opportunities and traffic issues.
Dec. 9, 6:57 p.m.
A caller reported that a white van or SUV was driving really fast and doing doughnuts in the dirt and kept turning off the vehicle's lights while doing it.
Dec. 10, 4:28 p.m.
A caller reported that a car flipped over in the middle of the road. Officers talked to the men involved, and the caller whose truck was clipped by a vehicle. One of the drivers had a gash on his forehead that was bleeding. There were no serious injuries, and a work order to clean the debris from the streets was created approximately three hours later.