November 22, 2017 - 3:01 pm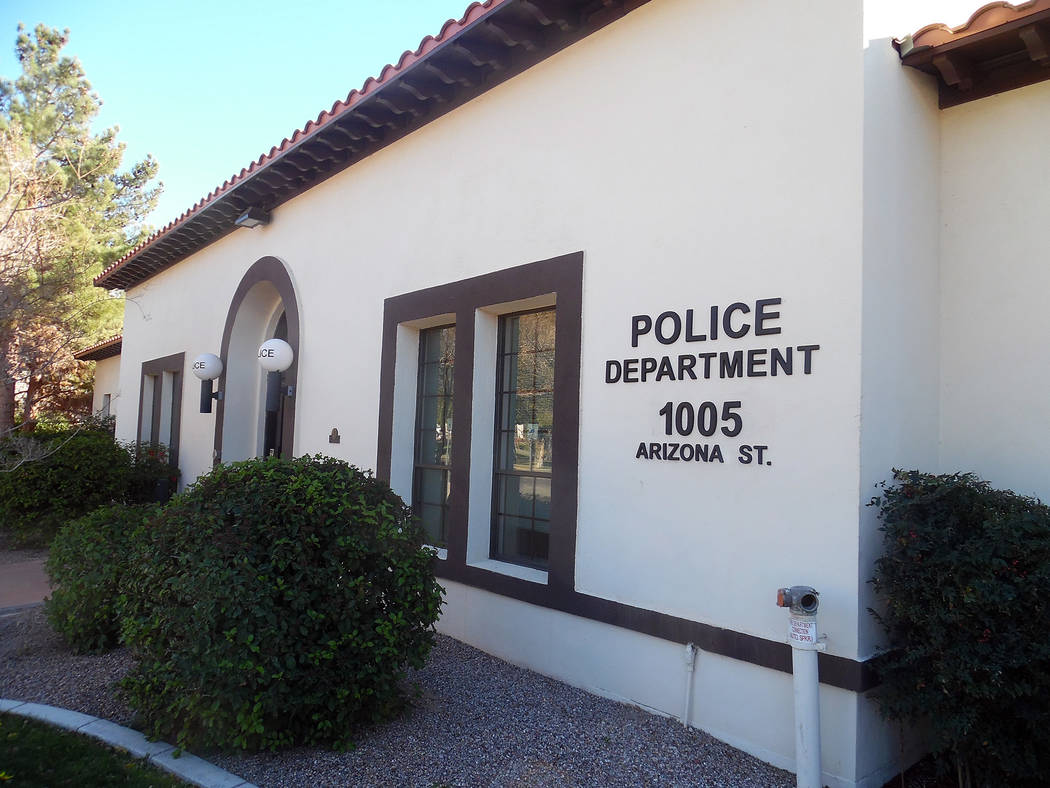 Nov. 14, 12:10 p.m.
A man called the police department because he wanted to file a report about a Boulder City employee or contractor breaking into his property and cutting the lock on his power box. He said that they cut the lock on the box to fix something in it, but he insisted they did not have the right to be on his property. Upon arrival, he told officers that the city had not notified him about the repairs and whoever did them came through two unlocked gates and then cut off a $10 lock he had installed on a wooden panel over the meters. He was upset that he had not received prior notification and that they cut off his lock because he could have removed it beforehand. He told officers he would pursue the matter with the city but wanted the details noted.
Nov. 15, 12:09 p.m.
Officers received a report of seven cars in a large parking lot area off of U. S. Highway 95 that were racing in the lot and possibly doing a photo shoot.
Nov. 15, 9:04 p.m.
A woman called to report that someone wearing a mask was trying to break into a neighbor's home. She said that the suspect told her "don't worry about it" when he was confronted.
Nov. 15, 10:29 p.m.
Officers received a report of a strong smell of diesel in the area. Upon investigation, it was determined that diesel was spilled, and the subject responsible for it was at the scene. Officers requested help from public works to dilute or douse it. They arrived on the scene approximately an hour and a half later.
Nov. 16, 7:10 a.m.
A man called and said that he thought someone had broken into his home as there were belongings, prescriptions and money missing from around his house. Upon arrival, he told the officers that the items had been missing for a couple of weeks, and "he just wanted this noted." There was no sign of forced entry.
Nov. 16, 10:27 a.m.
Officers warned a driver about parking on the wrong side of the street. The driver told them that it was OK to do that because "I'm dropping off a package."
Nov. 16, 11:03 a.m.
Officers warned a driver who was trying to get a sick kid home about speeding.
Nov. 17, 12:37 a.m.
Officers received multiple reports of a structure fire at 909 New Mexico St. Officers said there were possibly two structures on fire. Officers put water on the fire within 17 minutes. The Henderson Fire Department assisted and all clear was given almost 45 minutes later. Five minutes later they found an area of the attic that was still on fire and put it out.
Nov. 17, 7:49 a.m.
A man called to inquire about a past ticket from another state that was issued 32 years ago. He said that he trusted the Boulder City Police Department more and wanted their advice.
Nov. 18, 10:25 a.m.
A caller reported seeing a black utility vehicle with the hatch in the back open. It was cruising in the neighborhoods with two kids sitting the in the back with their legs out. Upon investigation, officers "asked that the kids wear seat belts and sit in seats."
Nov. 18, 9:45 a.m.
A caller reported that vehicles were doing doughnuts in the parking lot area of the high school where the construction is.
Nov. 19, 2:01 p.m.
Officers received a report of vandalism to a toilet seat at the museum. Upon investigation, they determined that someone had carved a name into the seat in the small bathroom on the right side. There were no suspects or video. They took photos of the vandalism.
Nov. 20, 6:23 p.m.
Officers received a report that a neighbor's house was dark, and there were flashlights being used inside. Upon investigation, officers determined that the homeowners were using them because they were doing renovations in the house.