November 1, 2017 - 2:36 pm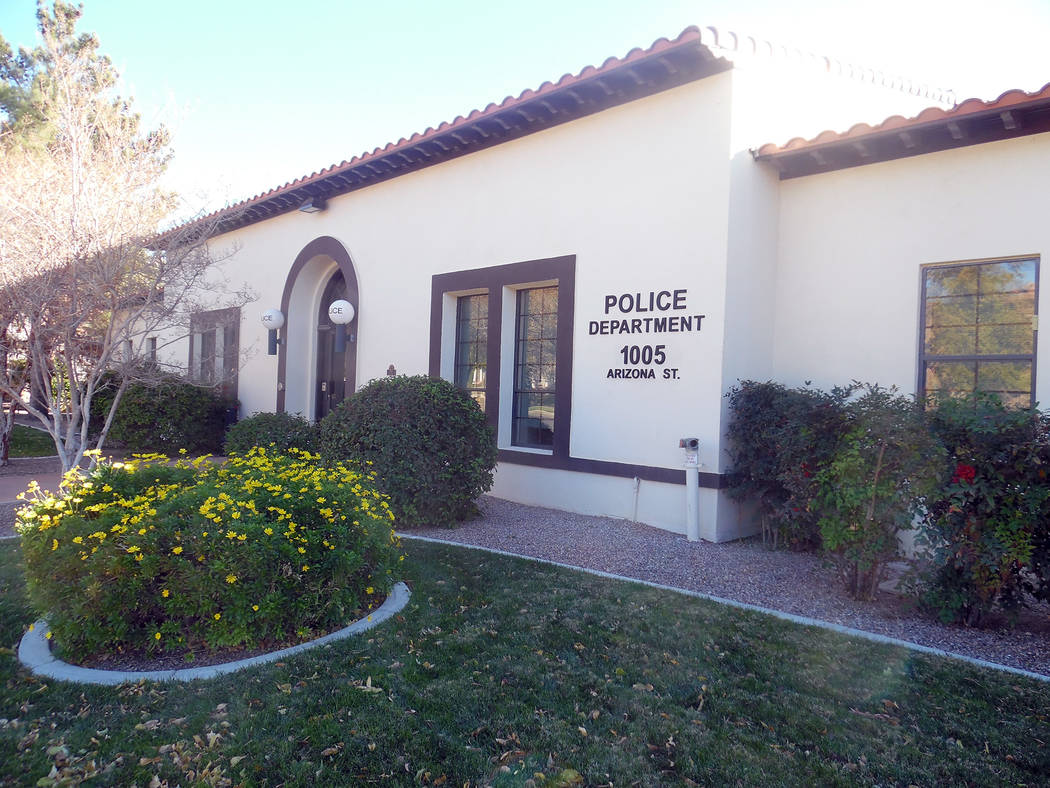 Oct. 24, 6:44 p.m.
A person called to report a suspicious vehicle that had been parked for the past 30 minutes. Upon investigation, officers found that it was people waiting for a Bible study that started at 7 p.m.
Oct. 24, 8:23 p.m.
Officers responded to some suspicious behavior in an alleyway. It appeared that three subjects were having sex. They were also cussing. Upon investigation, they followed the subjects to Avenue A. After "several minutes of not telling the truth," the 20-year-old man admitted to having to sex with the female. The juvenile who was there did not participate, "but was involved in the situation." The caller asked that police press charges against them for cussing and breaking curfew, but the officers advised that cussing is not illegal and they did not break curfew. The juvenile was picked up at the scene, and the 20-year-old man was released at the scene. The woman was picked up at the station. No charges were pressed.
Oct. 25, 1:56 p.m.
A woman came into the police station and said that there was a heavy smell of marijuana coming through her apartment windows. She said that she knew where it was coming from and wanted to speak to an officer.
Oct. 25, 2:30 p.m.
Officers received a call that a resident had video of what appeared to be people wiring explosives. An hour later, officers viewed the video and said that it showed a white four-door jeep in front of the person's home. Two subjects got out of it and walked next door, where they stayed for 20 minutes. They came back five minutes later with what appeared to be two M-80 firecrackers. According to the neighbor, there have been ongoing issues at school and it may be kids who are bullying other kids. The neighbor would like the officers to find out who it is.
Oct. 26, 7:24 a.m.
A man called the police station and said that he lives with his parents. His father is religious and he is "fearful of what he will do."
Oct. 26, 10:36 a.m.
A woman reported that a man, who was possibly homeless, was sitting in front of her shop, playing an instrument. She told officers that she wanted to get the man help and was concerned about him sitting on the bench. The officer told the man about Emergency Aid of Boulder City and the man brought up camping. The officer advised him camping was not allowed within city limits. It did not appear as if the man was asking for money, but when asked by the officer he said that he "accepts donations but doesn't ask for money." The officer then advised him to leave the area and go to Emergency Aid.
Oct. 28, 7:15 a.m.
A man reported that a woman who had contacted him on social media and "obtained explicit video of him" was now threatening to release it to others. Upon investigation, officers found the threats to be "unfounded" and it appeared to be a scam. The man had sent nude images of himself to the woman and she was now asking him for money. He was advised to contact the social media site and report the person.
Oct. 28, 11:50 a.m.
Officers warned a woman about driving with a dog in her lap.
Oct. 29, 2:26 a.m.
A caller reported that a man was walking down the street with two bricks and threatening people.