August 16, 2017 - 2:43 pm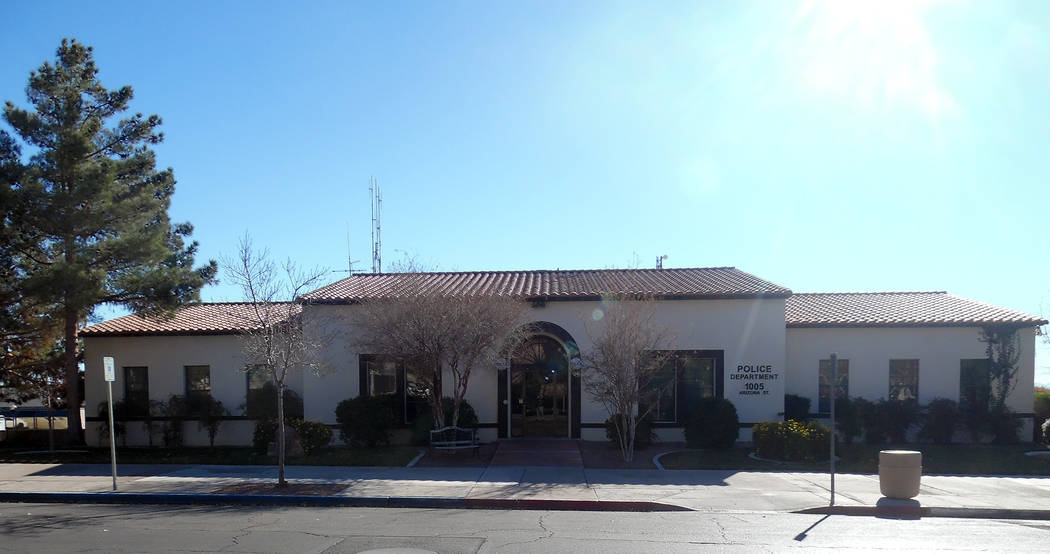 Aug. 8, 10:11 a.m.
A caller reported a baby stroller was on the side of the road on U.S. Highway 93, south of the U.S. Highway 95 on ramp.
Aug. 8, 8:38 p.m.
The fire department received a call that a woman's vape blew up in her purse while she was at the City Council meeting. She said she heard the explosion and felt a burning sensation on her legs. She then held her purse up and saw flames coming out of it and tried to run outside with it. The officers and others who present at the meeting helped her and put out the flames. When the fire department arrived, there was no fire present. They found a deformed battery and a possible deformed vape.
Aug. 9, 9:45 a.m.
A caller reported a big dog was in a truck that had its windows rolled up and was not running. Officers verbally warned the dog owner.
Aug. 9, 1:38 p.m.
A woman called and reported that she couldn't narrow down the smell of gasoline in her garage.
Aug. 9, 6:09 p.m.
Officers received a report from a woman that her vehicle had been broken into and had parts taken off of it. Upon investigation, officers found that she and her husband were evicted from the property two months earlier and left the vehicle there. Parts had been taken off of it over time since they left it.
Aug. 10, 1:38 p.m.
A man called and reported that his neighbor kept taking his chair from the common area and throwing it into the bushes. Officers explained to the caller that the neighbor touching his chair in the common area is not a crime and the police would not get involved. He was then encouraged to try neighborhood mediation or going through the homeowners association. He said he would hire an attorney.
Aug. 10, 3:22 p.m.
Someone called dispatch to let officers know that the "residentially challenged" man who has been sleeping at Whalen Field had moved to Bravo Field. The fields were going to be locked up, but the caller was not sure if that would keep the man out. He seemed to come back to the field around dark or just after dark. The caller said it would be helpful if officers could find him there and urge him to move along.
Aug. 10, 8:05 p.m.
A man called and said two packages were delivered to his house that afternoon, but neither were there when he arrived home. He requested extra patrol in the area.
Aug. 11, 9:55 a.m.
Officers received a report that man's trailer was stolen from in front of his home the day before.
Aug. 11, 5:39 p.m.
Officers received a report that an unruly man was in the men's bathroom for an extended amount of time and would not come out. When employees asked him to leave, he would curse at them.
Aug. 11, 6:17 p.m.
Officers received a report that a man was sitting on a wall, yelling obscenities, and flipping off cars driving past. Upon arrival, they found he was not yelling or screaming. Rather, he was just sitting on the wall.
Aug. 12, 11:05 p.m.
Officers stopped a vehicle for not having a visible registration. While the officer was attempting to catch up to the vehicle, its hood opened and blocked the entire windshield area. The driver was cited for expired temporary registration and operating an unsafe vehicle.
Aug. 12, 8:29 p.m.
A caller reported that a Hispanic woman near the bus stop was flashing a light at cars going by. Upon arrival officers found she had a light but was not shining it at cars. She was flashing it at the bus, so it would stop for her.
Aug. 13, 12:23 p.m.
A caller reporting hearing two gunshots in the vicinity and advised officers that a neighbor heard the same thing and smelled gunpowder.