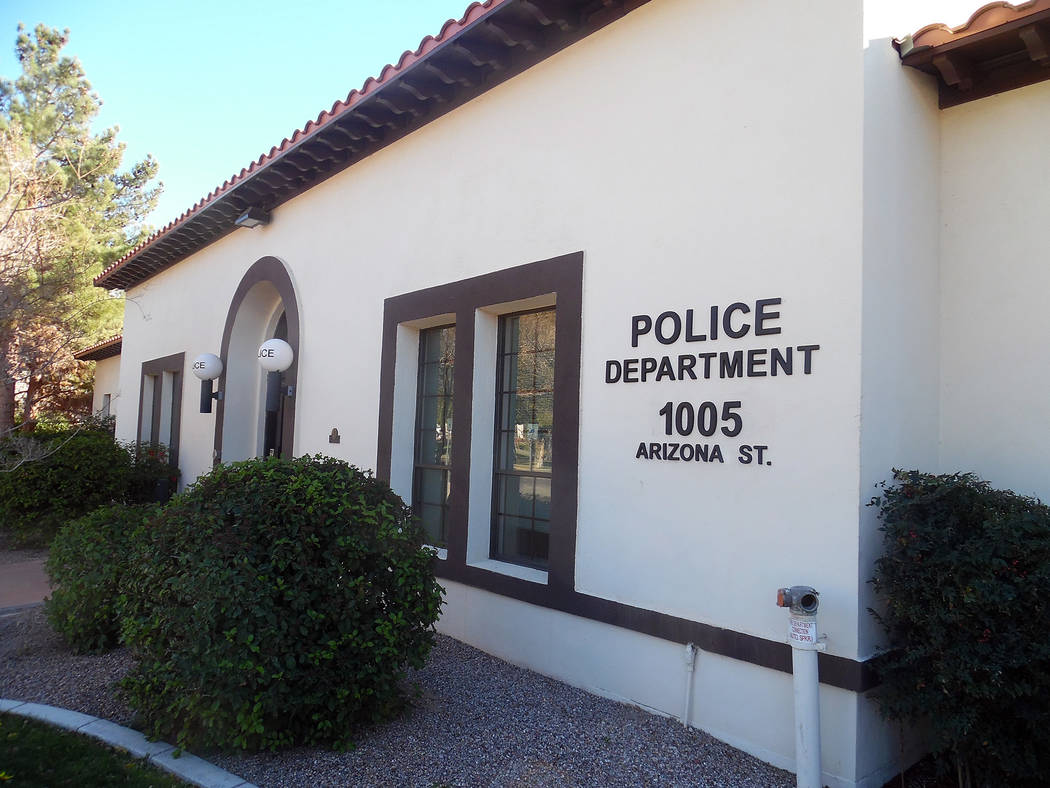 June 6, 1:49 a.m.
Officers received a report from a man who said he was being stalked by a black cat. He said the cat would wait outside his house and follow him around. Upon arrival, the officer saw the cat was following him and went to pick up a crate from animal control. He was unable to catch the cat when he returned, and the man said he'd call back if he saw the cat again.
June 6, 4:36 a.m.
Officers received a report from a male caller who thought his grandmother had taken a shot at him. He told them his grandmother told him to go kill himself earlier. Upon arrival, officers talked to the grandmother and took the male to Boulder City Hospital for a mental health evaluation.
June 7, 10:35 a.m.
A building owner came in to report damage done to one of his properties. He had put up four signs regarding ballot questions, and they were cut down. He requested extra patrol.
June 7, 11:06 a.m.
A woman came into the police station to report the theft of a landscaping rock from the front of her house. Twenty minutes later she called back and said the suspect was behind her house.
June 7, 4:46 p.m.
Officers responded to the suspicious behavior of someone standing on the corner with a sign and a gas can.
June 8, 12:30 p.m.
Officers received a report of two women who were causing a disturbance. One was older and wearing a blue sweater and gray pants. Upon arrival, they took both women into custody for trespassing and resisting arrest.
June 9, 8:11 a.m.
Officers responded to a suspicious vehicle with a man and woman in it at the dry lake bed. The car had a shredded tire. The subject said there was a nail in it, and he had help on the way. He also mentioned that he had been crashing on the lake bed for several nights. An officer warned him about camping.
June 9, 3:56 p.m.
Officers responded to a DUI accident in which a white GMC vehicle hit a Fed Ex truck. A man and woman were in the white vehicle, and the man was intoxicated and had been driving. The woman, however, tried to tell officers that she had been driving. The woman was issued a citation for obstruction.
June 10, 5:10 p.m.
Officers responded to a trespassing call in which a man dressed all in black was putting his hands all over a yellow single-engine plane. He was also taking photos. The subject was belligerent with the officer, while the officer waiting for him to get into his car and leave. Later the man came to the police station and was belligerent with dispatch and requested to speak to an officer.
June 10, 8:58 p.m.
A man called and reported that he heard multiple gunshots in the area of Webster Way, Georgia Avenue, and Capri Drive. He had also received calls from his neighbors who heard them, too. Upon arrival, officers talked to residents and then heard gunshots coming from the desert area by Webster.
June 10, 10:08 p.m.
A woman called to report that she and her husband had heard 10 gunshots in their neighborhood.
June 10, 11:12 p.m.
Officers reported that they heard two shots.
June 11, 8:02 p.m.
Officers received a report that someone had been assaulted by man with a 4-foot cable. The man was wearing a long sleeve red shirt and ball cap and was riding on a mountain bike toward downtown. The caller said this has been happening for awhile.
June 12, 7:22 p.m.
A caller reported that there was a desert tortoise in the RV park. Dispatch called the tortoise hotline, but there was no answer. The caller secured the tortoise until morning and would contact the hotline then.
June 12, 11:32 p.m.
Officers received a report that a truck had hit a transformer. When electrical personnel arrived on scene, they estimated it would be four to five hours before the power was restored.